In ShipperGuide, you can invite carriers to bid on quotes in bulk from existing shipments with a few clicks of a button! This article will cover selecting multiple shipments to invite carriers to bid.
Related Articles:
1. On your left dashboard, click Shipments.
2. Search and select up to 50 shipments you want to invite carriers to bid on. It is recommended to use the search filters to narrow down the applicable shipments.
To bulk invite carriers, shipments must match the following criteria:
Mode - FTL
Status - New or Quoting
3. After you have selected the shipments, click ACTIONS > Invite Carriers to Bid.

4. A pop-up window will appear to verify confirmation to invite carriers. Click

Quotes will be created for the applicable shipments, and you will be directed to the bulk invite page to select and invite carriers to bid.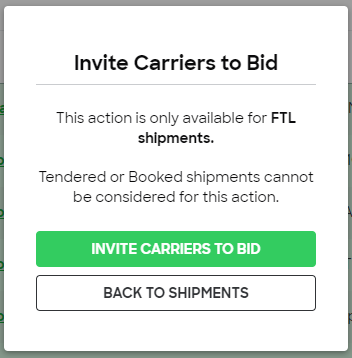 The number of successfully created quotes will be listed under NEW QUOTES CREATED. The number of shipments that did not meet the bulk invite requirements will be listed under UNAVAILABLE ACTIONS. Click VIEW to view the quote creation failure reason(s).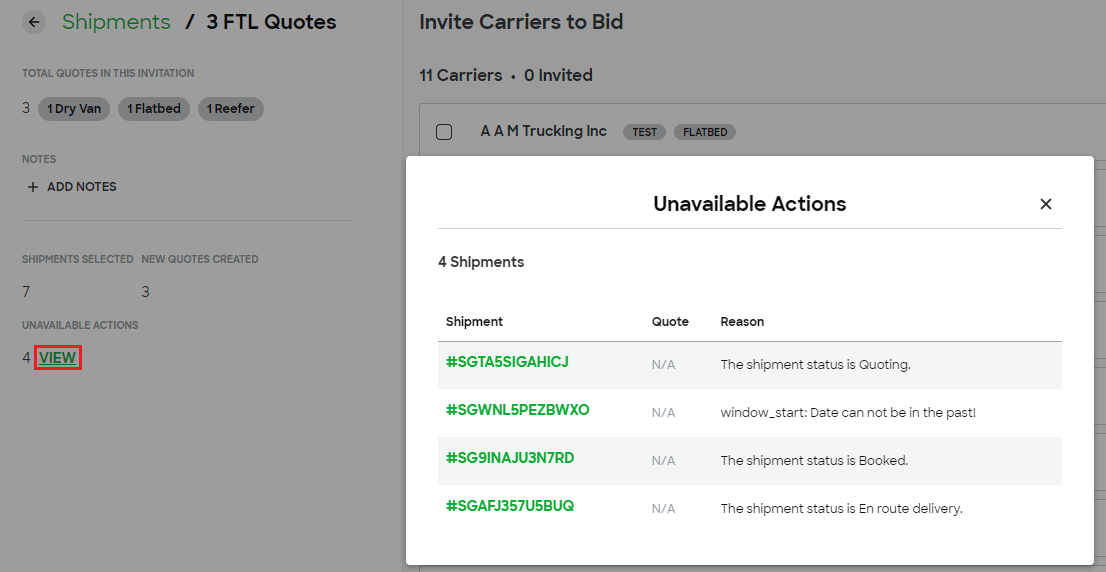 Optional: Click + ADD NOTES if you want to add additional information regarding the quotes to send to carriers. The note will apply to all of the quotes.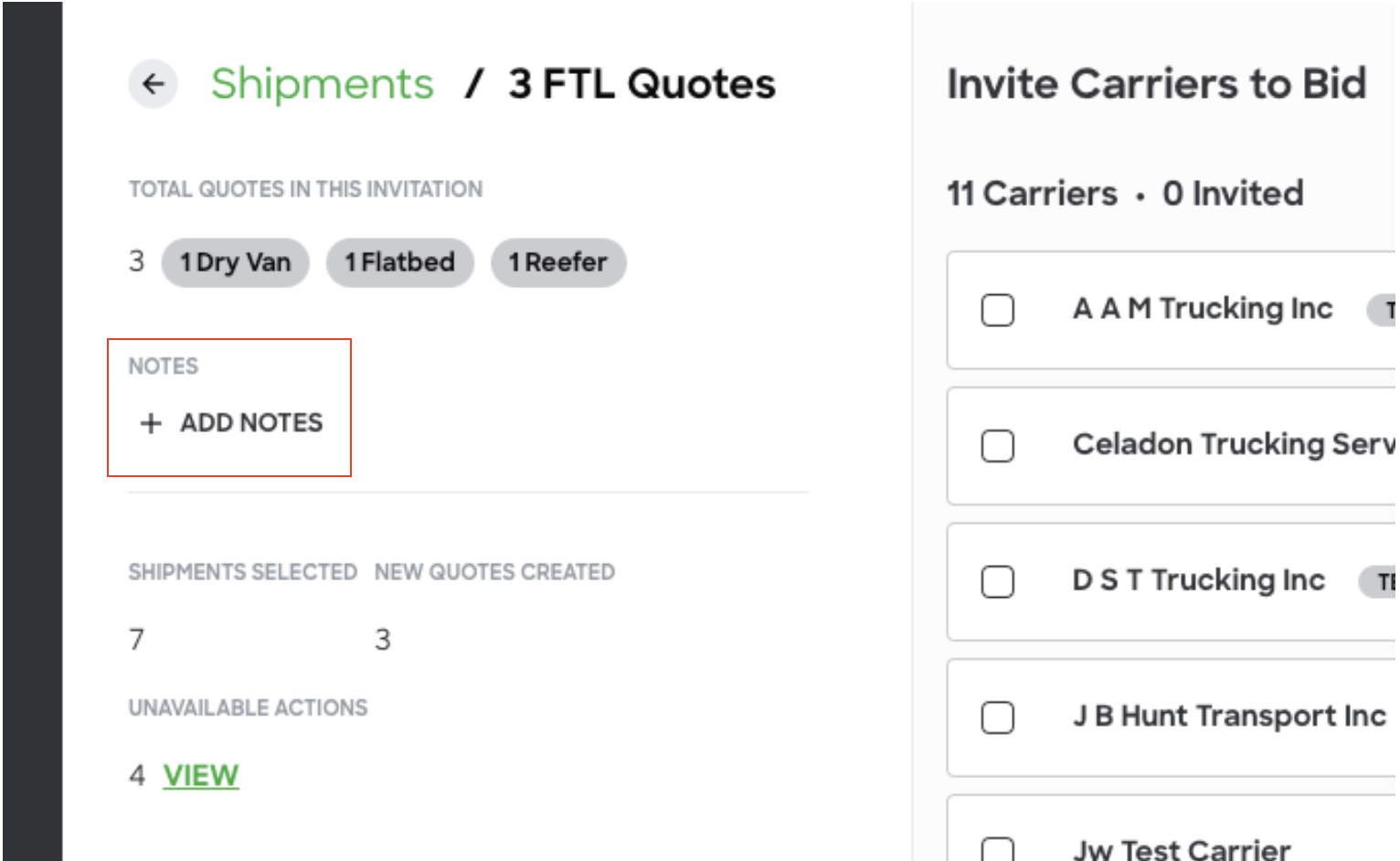 5. Click Invite to Bid to send a quote invitation to the carrier. Or search and select the carriers you would like to invite to the quotes.
6. Click

to send quote invitations to the selected carriers.
Invited carriers will receive an email to bid on the quotes. The email will contain a link directing them to the quote page to view and submit their rates for each quote.