This article will cover how to rank the lowest carriers' bids on an RFP with ranking automation. The Bid Type needs to be set to Rates on File (Rank) when you create an RFP to enable ranked carriers.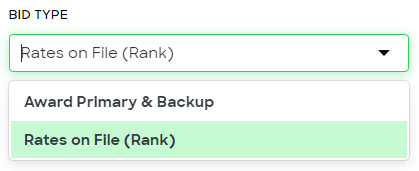 If you would like to rank bids manually, please see the article "How do I rank my carriers' bids on an RFP?"
Auto-rank carrier bids:
1. On the RFP, click RANK AUTOMATION.

2. The ranking scenario will default as Lowest Bids.
Under TYPE, click CHANGE and select from the following options:
All Types - asset and broker carriers
Asset
Broker


3. Under RANKING, click CHANGE and select the number of top lowest carrier bids to be added to the rank. Carriers' rank positions will be in ascending order based on their bid.
The number of available rankings will be based on the highest number of bids on a lane on the RFP.

4. Select the lanes you would like to allocate and click ALLOCATE SELECTED.
Or, if you would like to allocate all lanes, click


5. A pop-up window will appear to verify confirmation to allocate the lanes. Click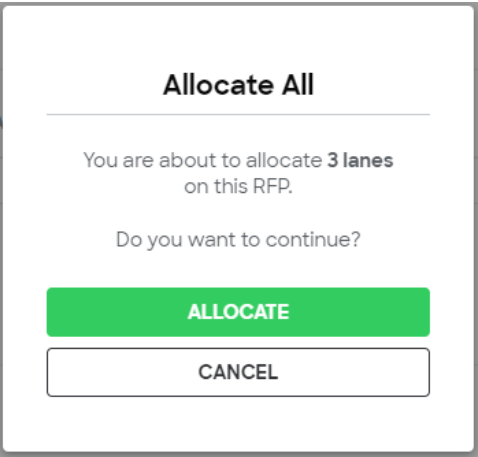 6. Carriers' bids will be automatically ranked. Click LANES ALLOCATED to view the ranked lanes.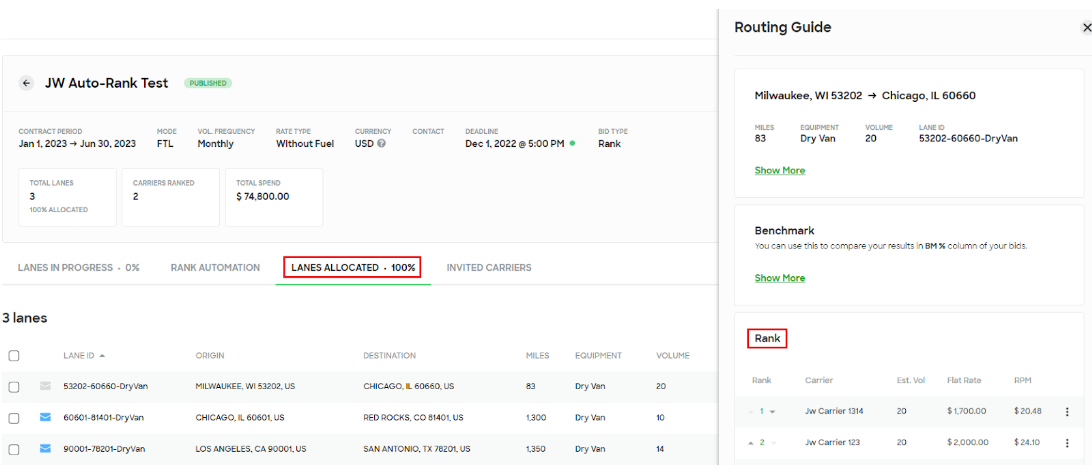 A report of the ranked carrier bids will be available to download after the lanes have been allocated.
Click MORE > DOWNLOADS

If you are ready to finalize the RFP, click