1. Recurring Appointments
You now have the ability to create and delete a Recurring Appointment series! Editing the Recurring Appointment series will be coming soon. Check out our Knowledge Base article to learn more.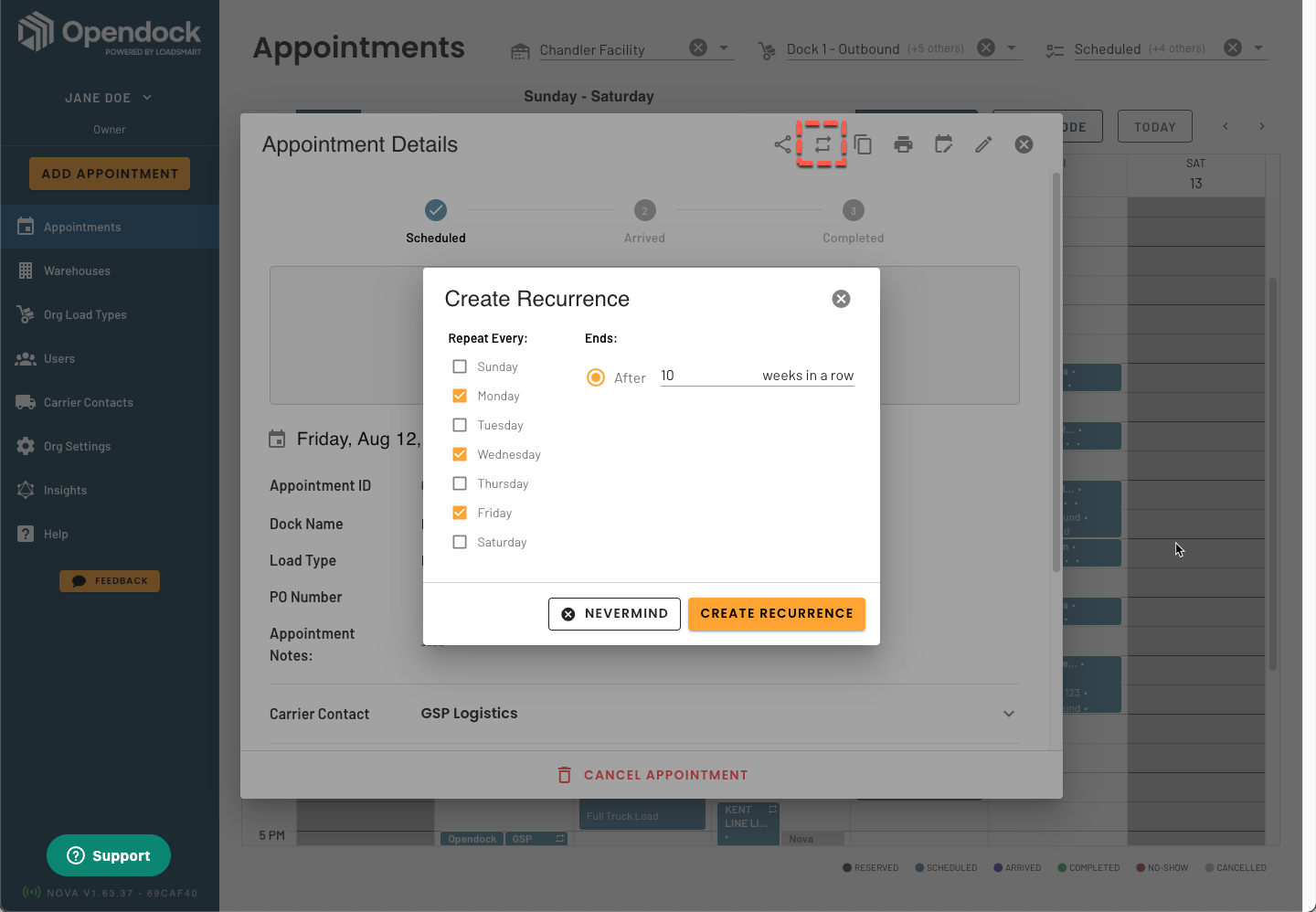 2. Require Unique Reference Number
You can now enforce a unique Reference Number for all appointments at your warehouse. This can be found on the Org Settings page and once enabled, all warehouses in your Org will require a unique Reference Number for all Scheduled, Arrived, and Completed appointments. Uniqueness will not be enforced on Cancelled or NoShow appointments.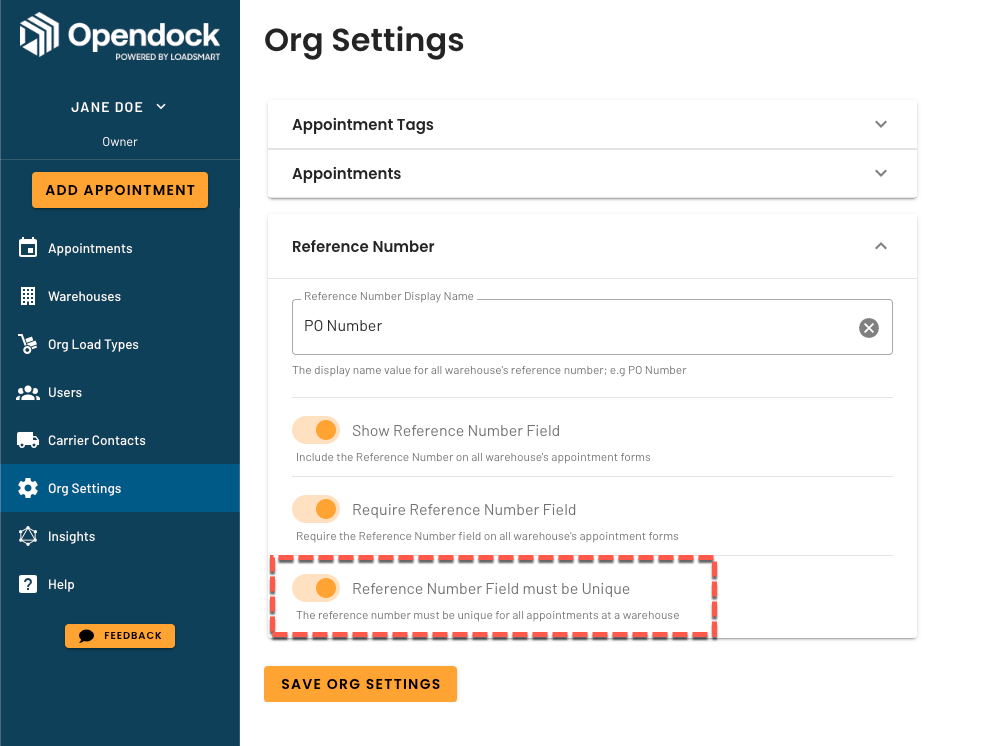 3. Appointment Tags Display On Grid & Hover-Over
With our last release, you were able to create custom Org level appointment tags. Now these colorful tags will display on the calendar grid and the appointment hover-over!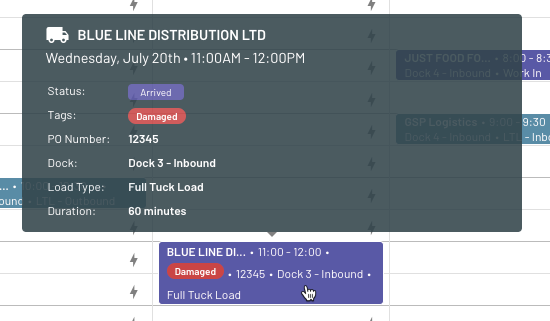 4. Appointment Reports Improvements
Reporting just keeps getting better! You can now select which columns to export under the Insights page > Reporting tab. You can also filter the data and save the report.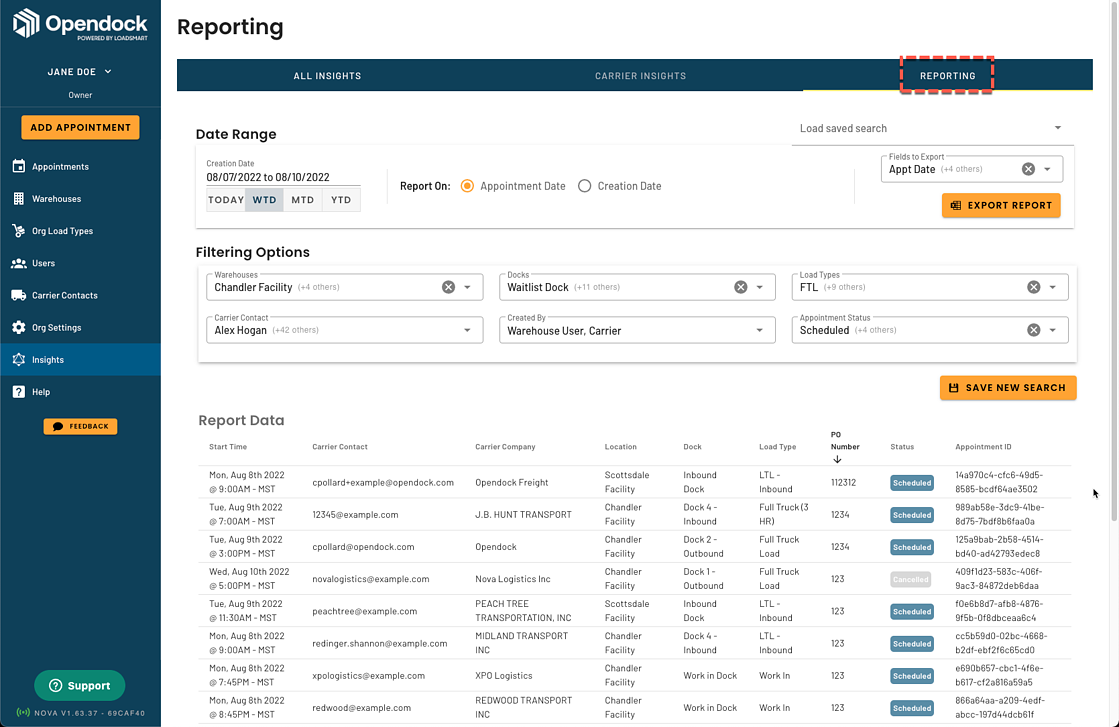 5. Appointment Creation Stepper Summary
Due to working in a fast paced environment, sometimes there are distractions in the middle of creating an appointment. Having a summary of your previous selections will help remind you where you left off.