This article provides information on where to set your Accounting.
Here is a helpful and short video tutorial to guide you through the process:
Therefore:
1. On your left dashboard, go to Settings > General Settings > Organization
2. Add General Information about invoice generation
3. Add Carrier Information, as your logo and address
4. Add Factoring Information for managing factoring information as email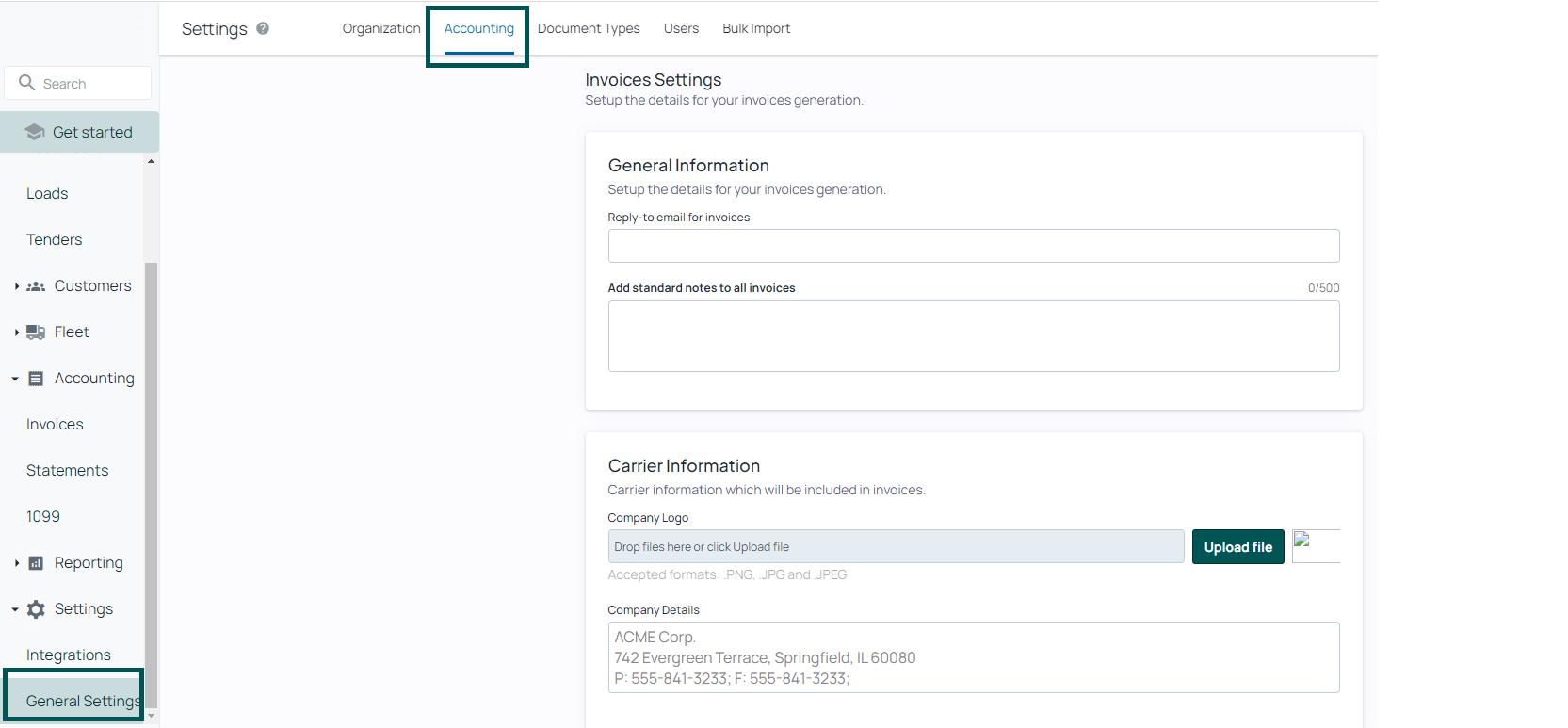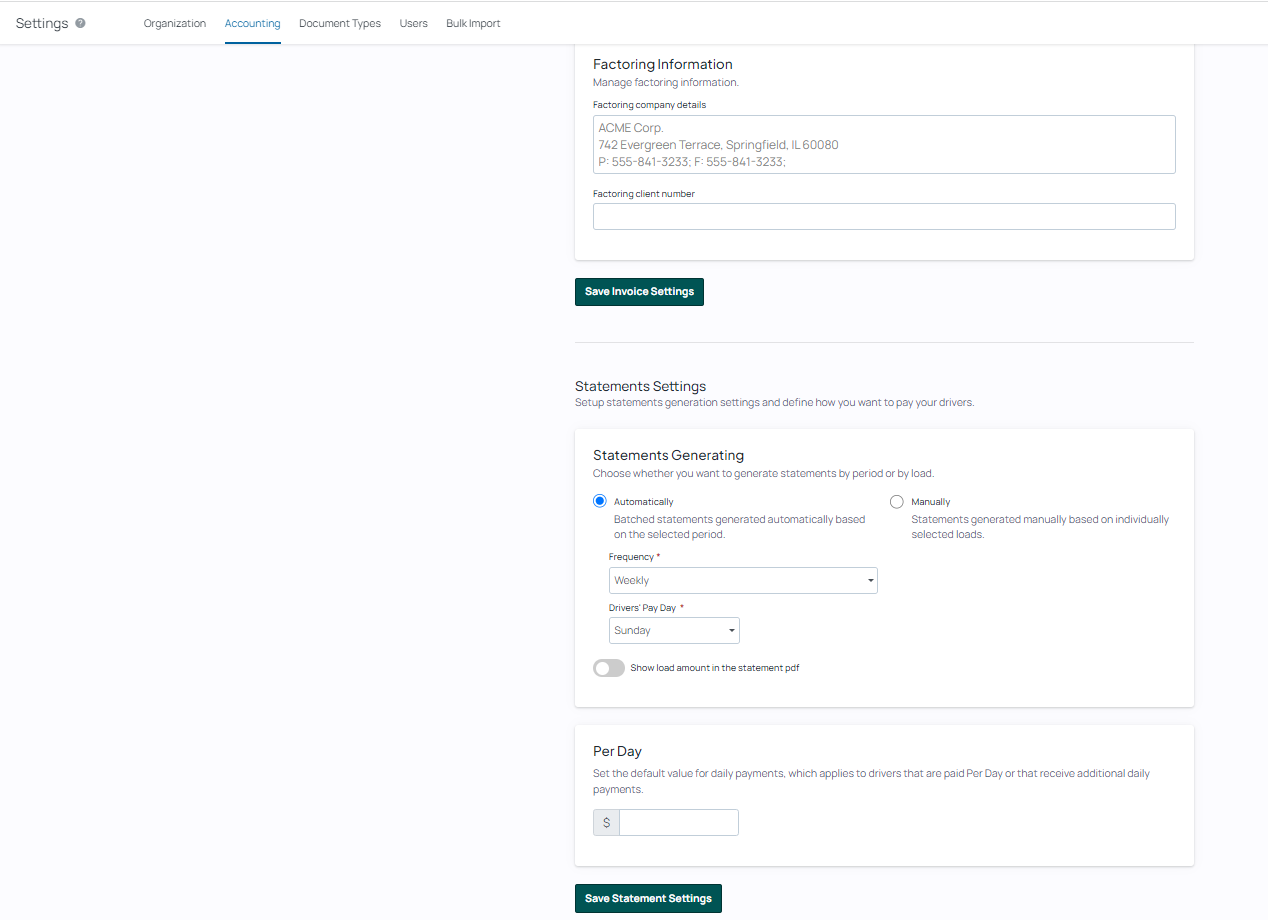 When you have finished, don't forget to click "Save Invoice Settings" to save all the information you have added.

You can also setup the statements generating settings. Click "Save Statements Settings" when you're done!