CarrierTMS integrates with the Loadsmart loadboard to allow users to book loads directly from CarrierTMS.
By default, Loadsmart loads will be shown on your Loadboard, but you are not able to book them until you have the integration installed.


To install the integration:
Important: Before installing the integration, make sure that you register on Loadsmart RMIS through this website https://loadsmartcarriers.rmissecure.com. You must be an approved carrier for Loadsmart before integrating.
After that, proceed with the installation steps:
1. Login to CarrierTMS: https://tms.kamion.io/login
2. On your left dashboard, go to Settings > Integrations > Loadboards
3. On the Loadsmart card, click Install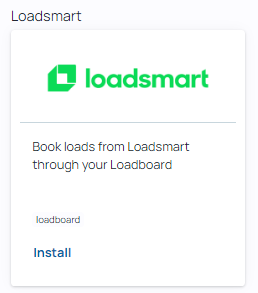 4. A pop-up window will appear. Follow the instructions as you go through the sections: MC & DOT Number, Contact Information, Documents and Approval Pending.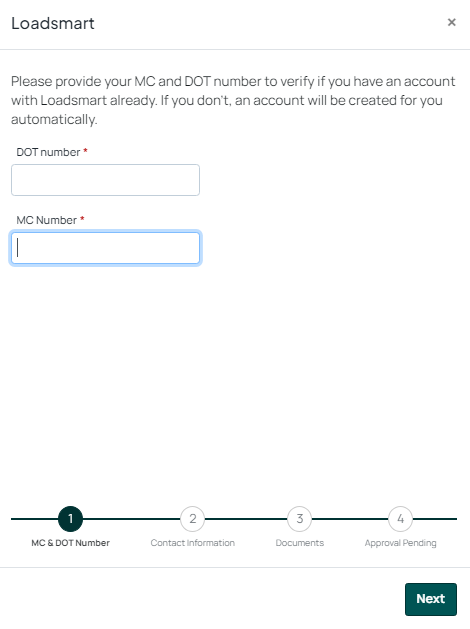 Attention: The email address provided during the installation process will be used to receive Rate Confirmations after you accept a load.
It might take up to 3 days until the integration is fully approved and you can start booking Loadsmart loads. If it takes longer than that, please reach out to our Support team.
Important: If you don't have an account with Loadsmart yet, an account will be created for you automatically based on your MC and DOT number.