In CarrierTMS, you can set which trucks are owned by 3rd parties and which of those trucks you want to automate statement generation. You can define the percentage over the load rate and set recurring bonuses or deductions. Once a load is moved with such a truck, it is added to a statement automatically. Similarly to driver statements, you can also set additional bonuses or deductions and send the statement to the truck owner.
Selecting the Truck Owner
To set up the owner of your trucks, go to Fleet > Trucks and click on the truck you want.
On the Basic Details tab, go to the Truck Owner field, click on the down arrow next to it and you will see the drop-down list with the following options:
Owner operator

Rent

Company-owned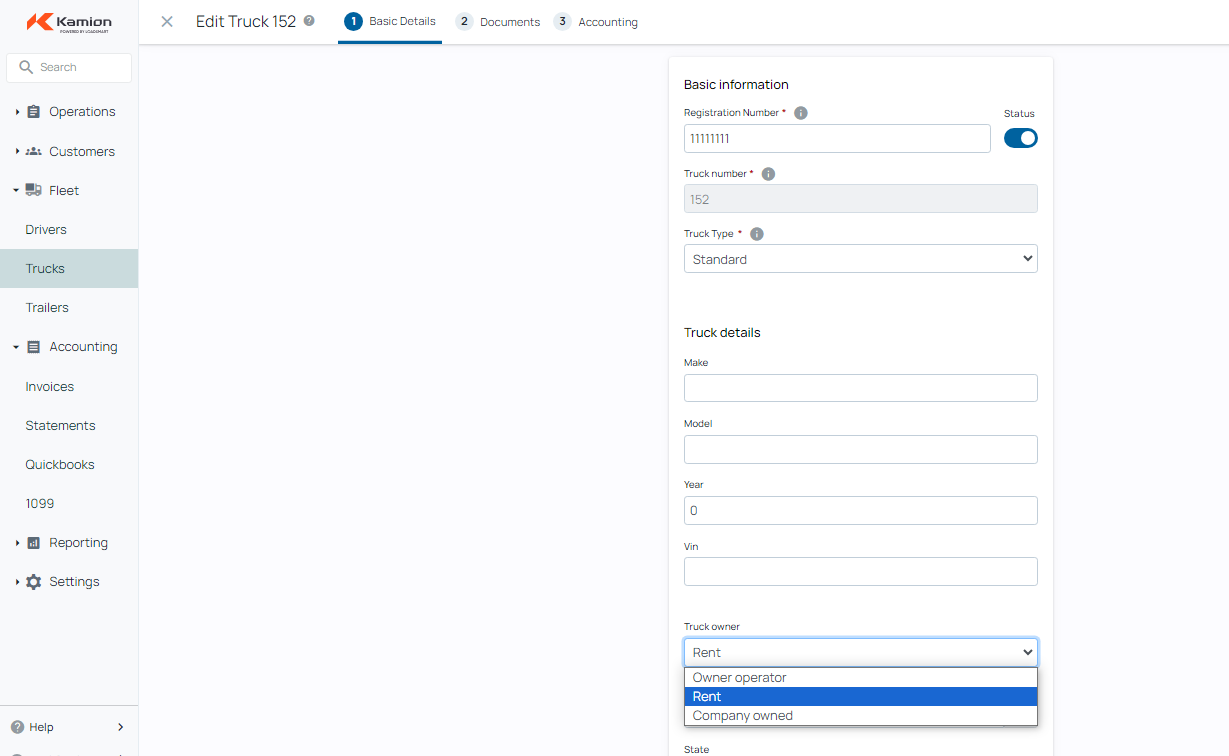 Once you select the "Rent" option, the Accounting tab will become available.
Truck Statements setup
On the Accounting tab, you will be able to activate the switch for Truck Statements, as well as to set the Payment Method and the percentage of the load rate.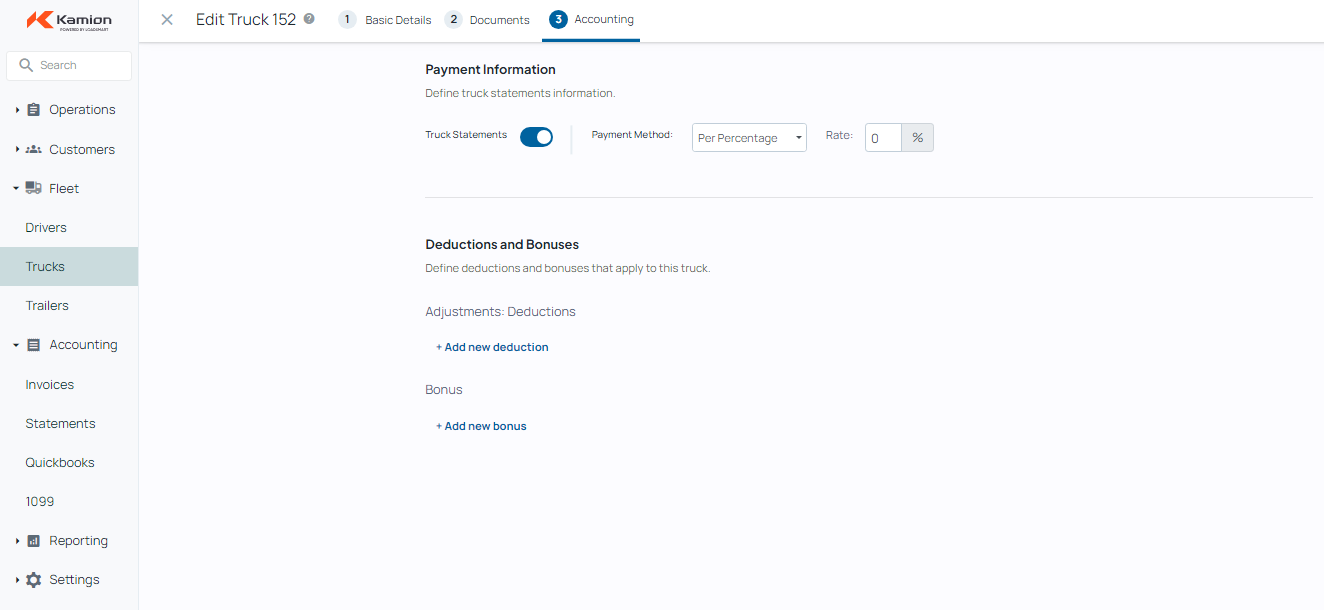 You can also define weekly or monthly deductions and/or bonuses, by clicking on the "+ Add new deduction" or "+ Add new bonus" options.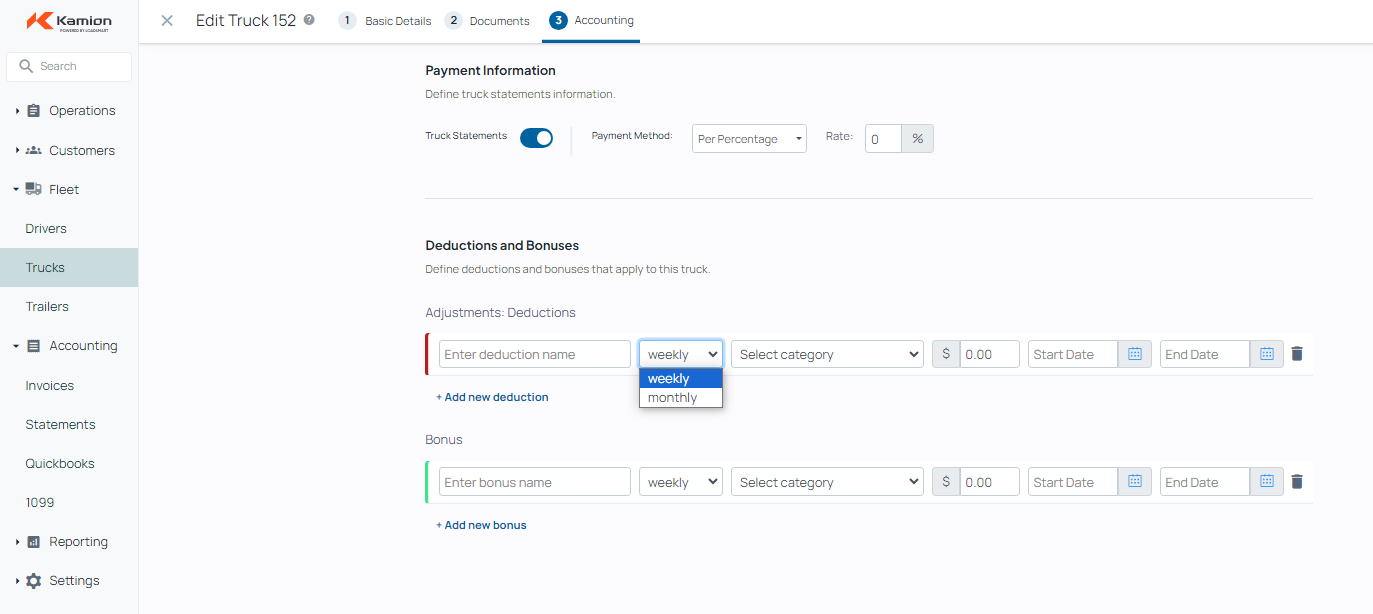 If your account is set to generate statements automatically, you can also select the Pay Day of the week of your truck statements, by going to Settings > General Settings, on the Accounting tab, and under the Statements Generating section.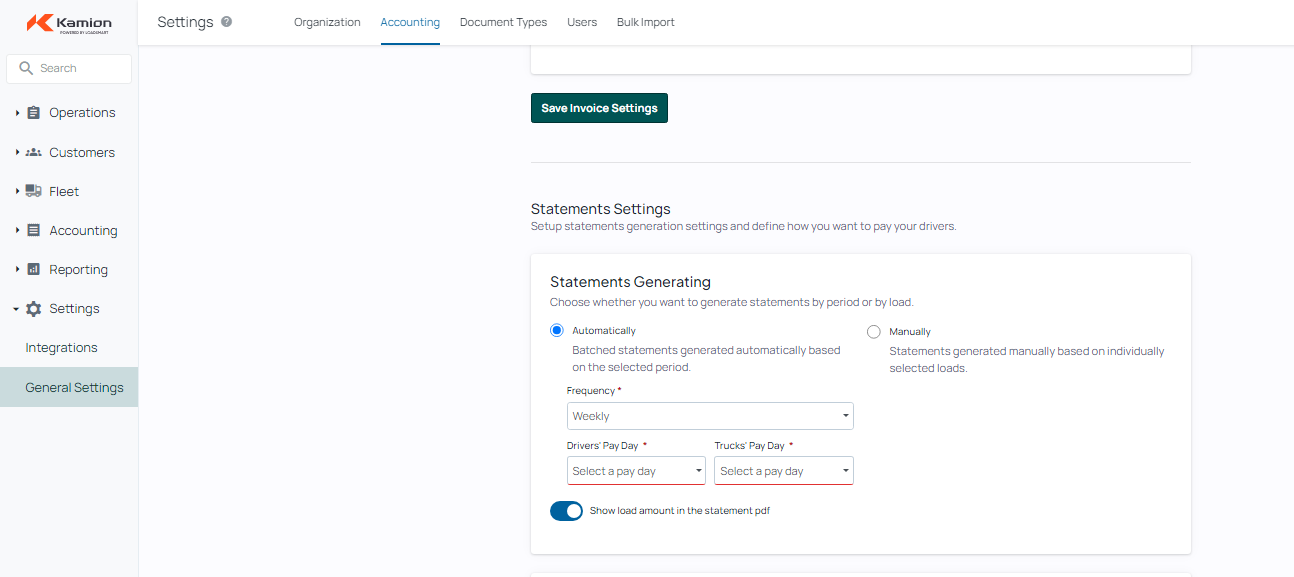 Truck Statements generated
To access and review the generated truck statements, go to Accounting > Statements and click on the Trucks tab. There you will see all truck statements that have been generated.