You may edit the dispatcher of a load even after the load has been created.
Go to Operations > Loads, click on the three dots and then "Edit load".
On the load's edit page, there is a Dispatcher field.
Click on the down arrow icon, next to that field, to see the drop down list with all the options of users.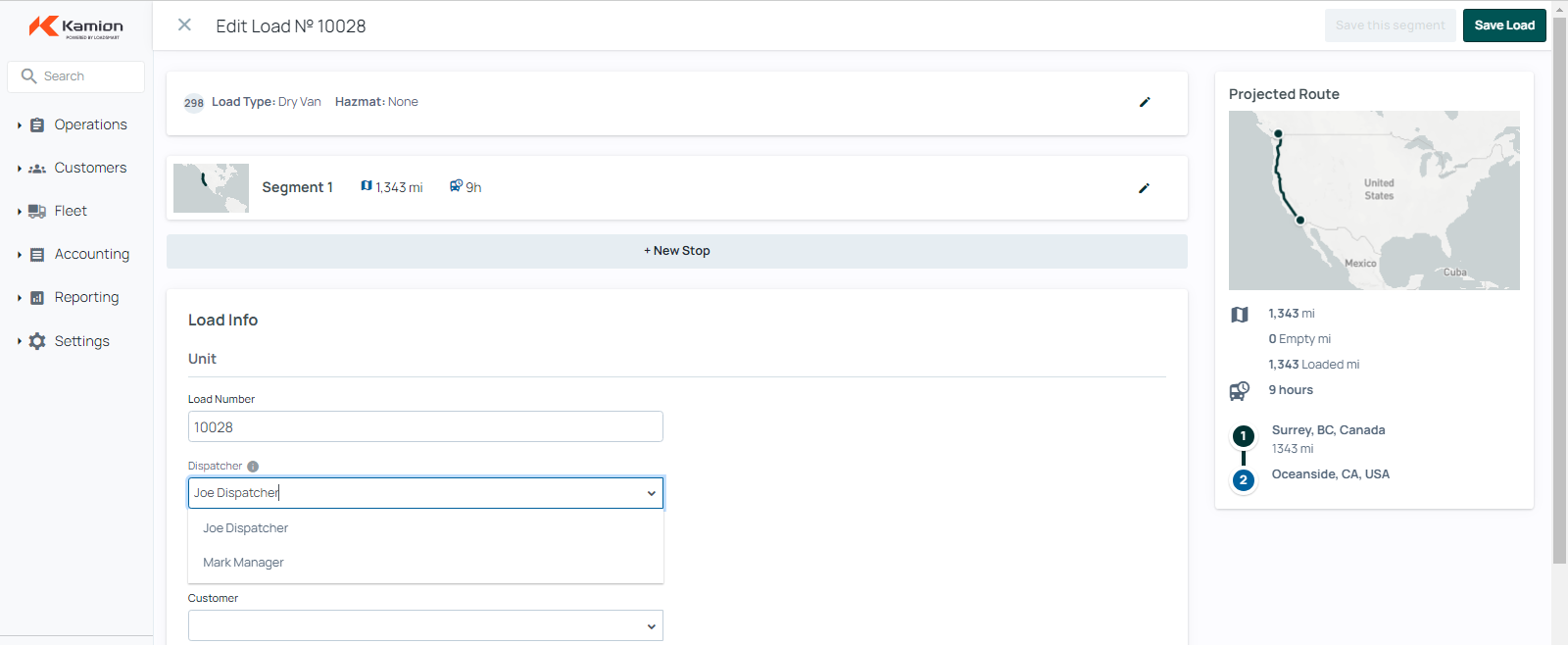 Select the dispatcher you want and then Save the load.
Important: Only users under the Manager role can update the load's dispatcher.
Dispatcher changes history
You may check the dispatcher changes by going to the load's page, clicking More and View History:

This will show the date, time and the user who made the dispatcher changes, as well as the email address of the previous and the new dispatcher.