Carriers are able to select the Dock when scheduling. For this, the user needs to enable the following setting:
Select the load type
Click on the pencil icon
Select "Yes, allow the Carrier to select the Dock" on advanced settings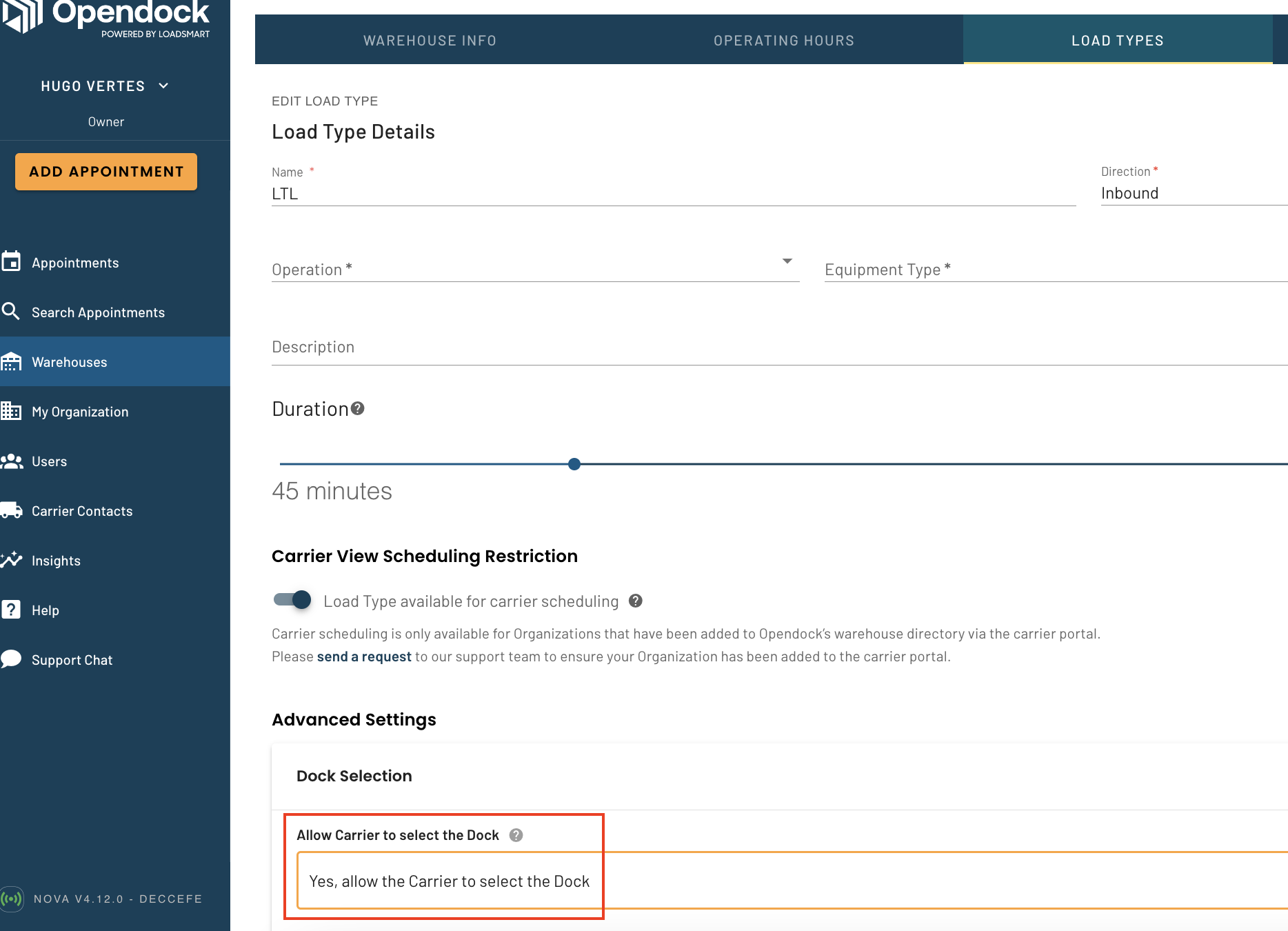 Please note: this setting is available for both the Warehouse and the Organization load type.
The carrier will have the option to choose not only the load type but also the specific dock where they wish to schedule the appointment:

Please note that if the load type is assigned to a single dock, the selection process will be automatic. Dock selection can only occur when two or more docks have the same load type assigned.
In the given example, the LTL Inbound load type is only assigned to one dock, which renders the selection impossible.