Nova has the ability to trigger notifications based on the tag added to the appointment. For this, the user must set up the account accordingly:
1. Select YES on "Enable Org Appointment Notifications" and checkmark the last type of email (Appointment tagged):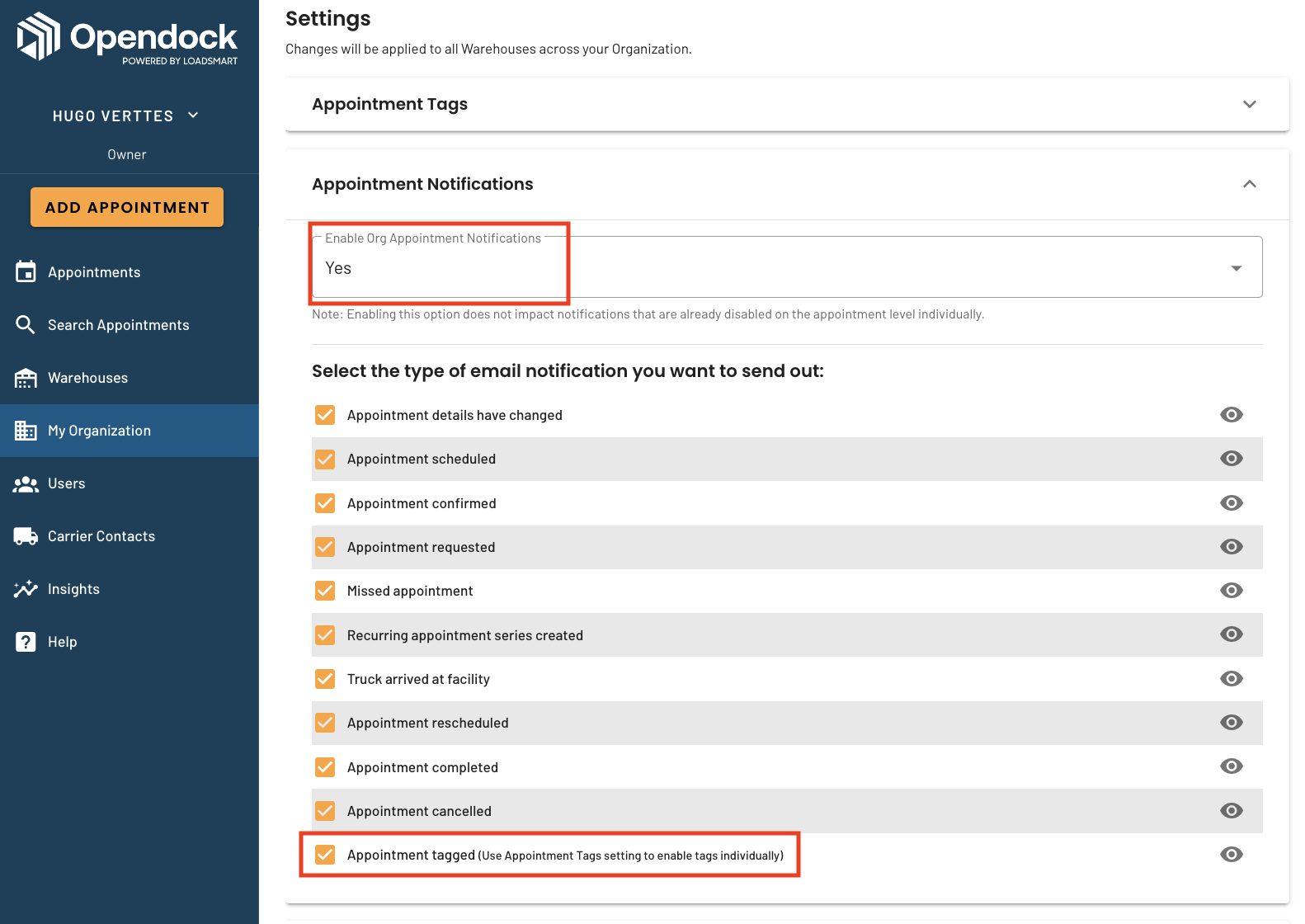 2. Create your tag under the Appointment Tags section, and ensure that the bell icon is not highlighted in red, as this will prevent the notification from being triggered.


Carrier ETA Notification
To enable the warehouse to receive emails when the carrier adds their ETA to the appointment, users must:
Complete the step #1 described above
Add ETA:Early, ETA:Late and ETA:OnTime as the tags
Enable the notifications by clicking on the bell icon