Warehouses can opt to have their schedules and upcoming appointments shown in bigger displays using TV Mode.
In the Appointments menu, clicking the Grid View button will reveal the option to open TV Mode, a page optimized to display the calendar grid on bigger screens.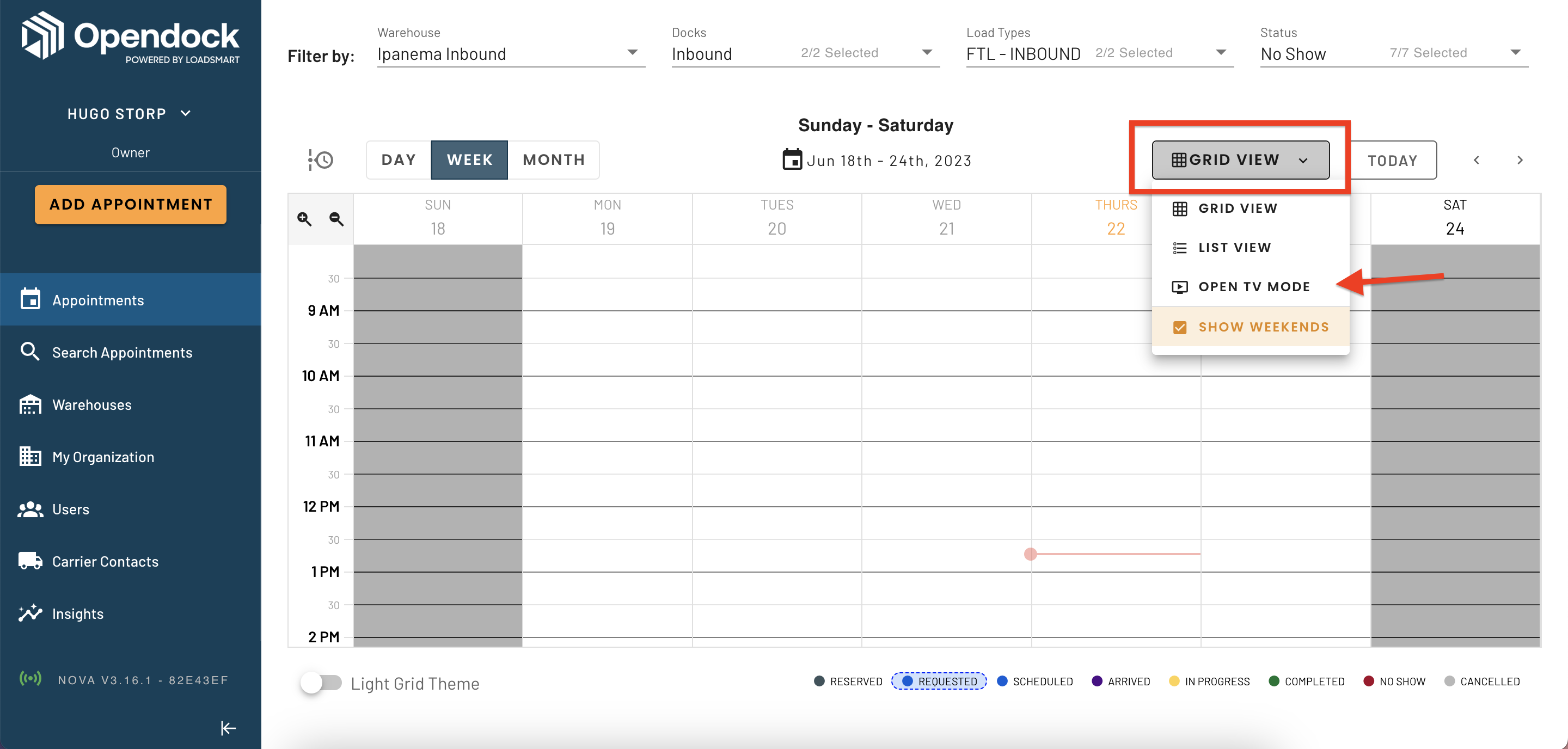 TV Mode will display the current day by default, but one can navigate through the previous and next days using the arrows on the top-left. It also reflects what has been selected in the Warehouse and Docks filters.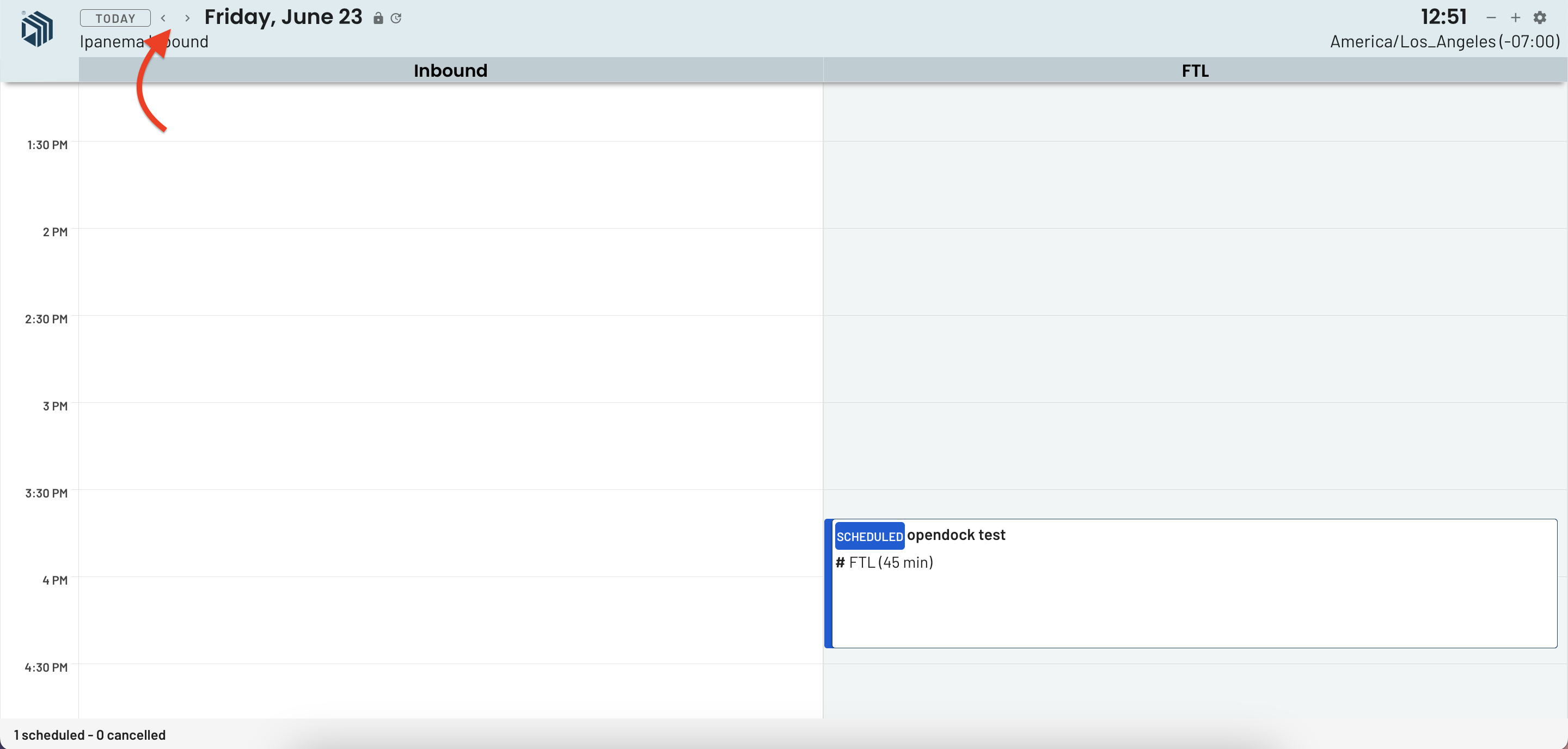 You can zoom in and out on TV Mode using the +/- options on the top-right.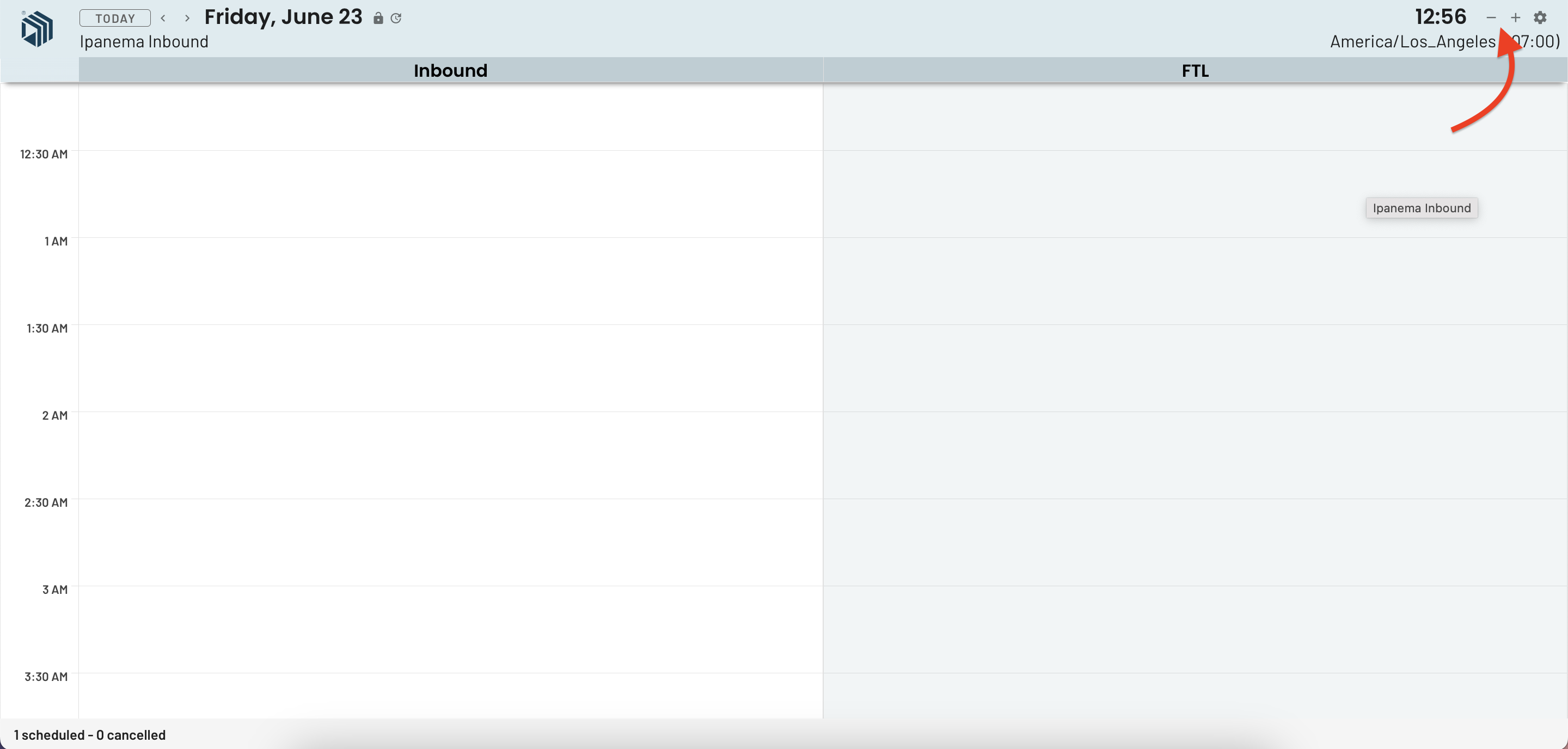 Other options are available by clicking the gear icon on the top-right.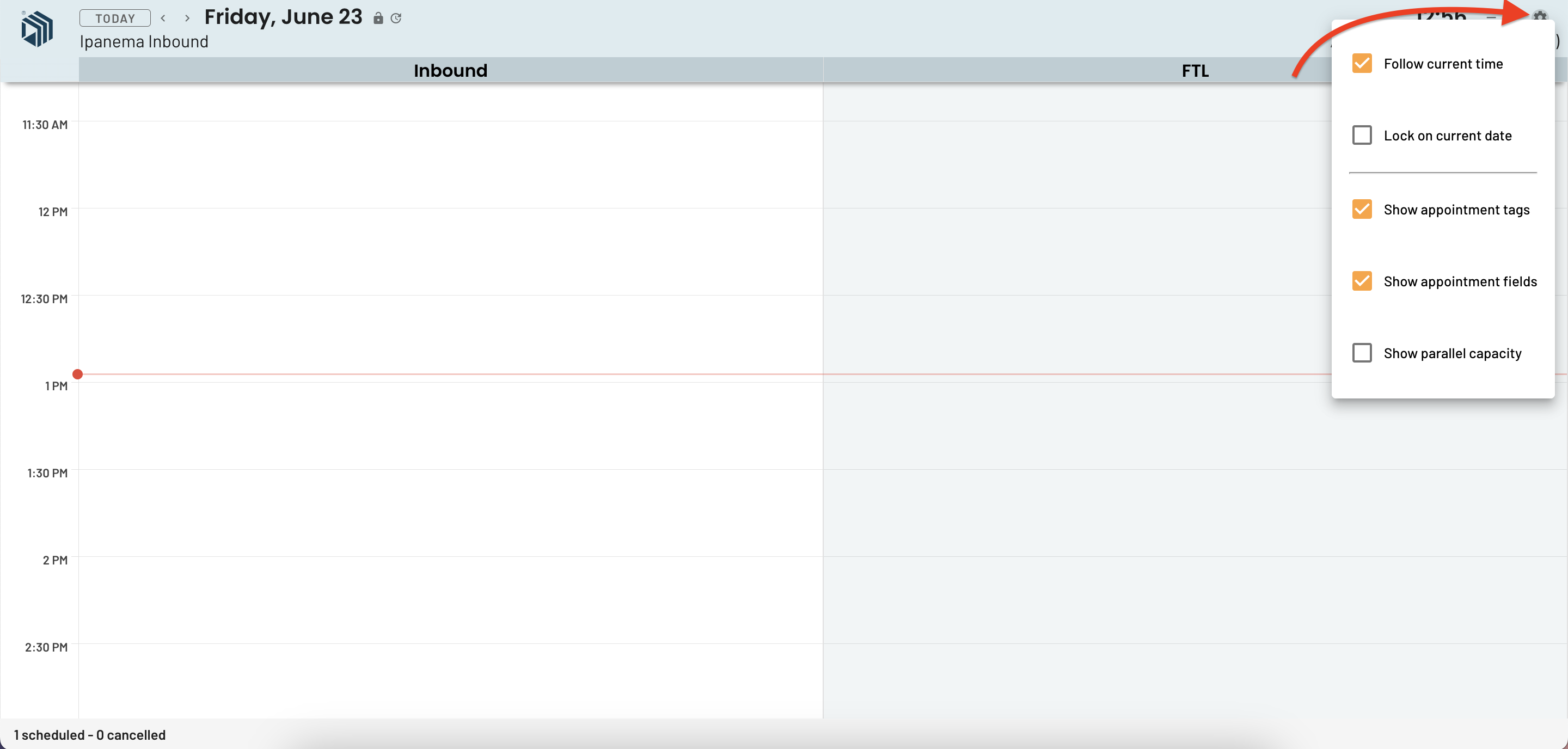 In TV Mode, the "Processing" time for "In Progress" appointments will also be displayed. This is the amount of time that has elapsed since the appointment was marked "In Progress". This is to help your team see how long they have been working on an appointment. A countdown clock will also be displayed on the right side to show the time remaining based on the appointment's duration.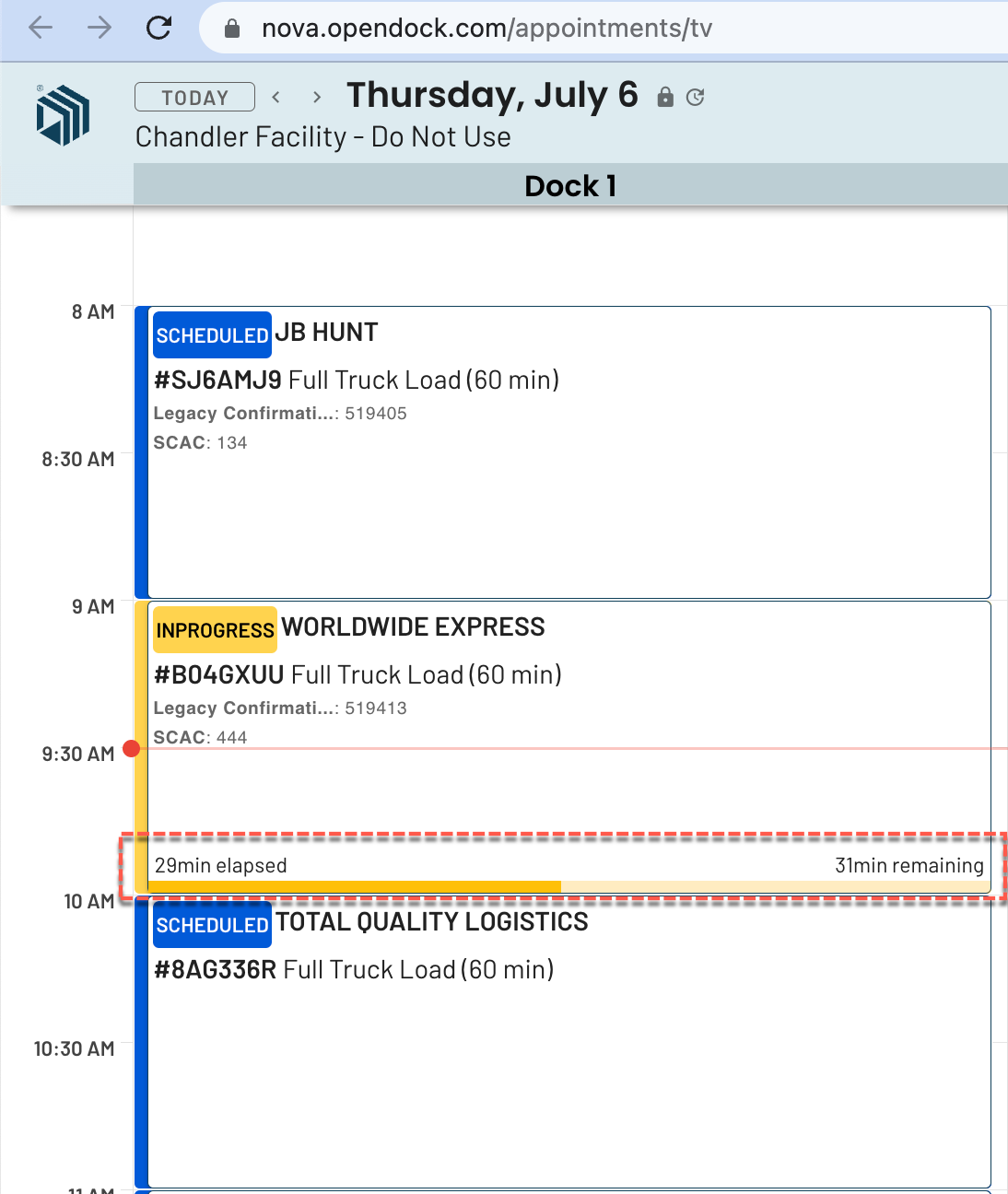 Because Nova is cloud based, every change made in the appointment page will update the status in real time on the TV mode.
Important: the connection between the computer using Opendock Nova and a TV or display of any type has to be made using its standard/available methods (cable, screen mirroring, etc.). In case you are unsure about how to proceed, we suggest contacting your IT team for assistance.