1. Expand Your Workspace with a Collapsible Left Menu

Do you ever find yourself needing a bit more room on your screen? We've heard you loud and clear. With the newly introduced collapsible left menu, you can now fold the menu when you need to, giving you more grid space to navigate. And don't forget that you can zoom in & out optimize your calendar view!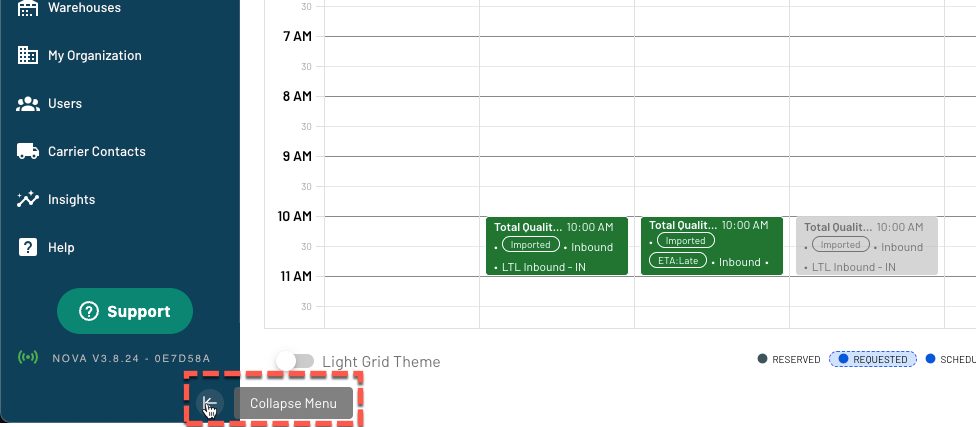 2. Scheduled Maintenance Broadcasts

We're all about clear communication. So, we've engineered a new feature that allows our product and engineering team to broadcast messages about scheduled maintenance to you all. This way, we can keep you in the loop about any potential service interruptions or important updates.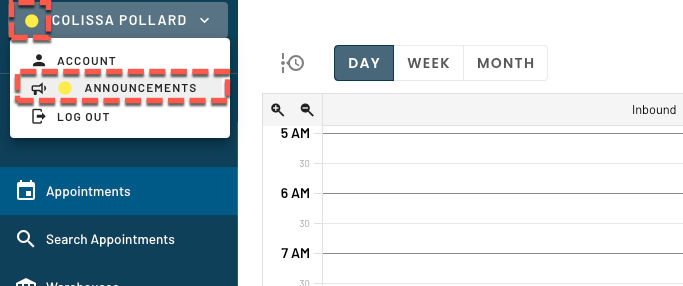 3. Enhanced Carrier ETA Insight with Hover Functionality

In case you missed it, carriers can now update the ETA directly in the appointment details. This will alert you of the driver's ETA by automatically adding an "ETA" tag to the appointment that can be color coded. Plus, you can also configure tag notifications to instantly alert all appointment subscribers of any changes. Learn more here
Once the ETA has been added to an appointment, you can now simply hover over the appointment tile. You'll see a Date/Time stamp popping up, giving you an instant snapshot of when to expect your carrier.