To access Carrier TMS, a user must have a registered email address and password. The username will be the email address you used to register your user account. If you don't know your Carrier TMS login credentials, contact your account manager to obtain the email address login for your account or send you a new user invitation.
To log in to Carrier TMS:
1. On your computer or tablet, open a web browser and go to the Carrier TMS Login page: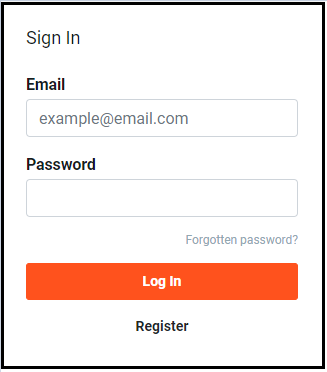 2. Enter your username (email address) and password.
3. Click on Log In to access your account.