This article will cover where to set remittance/pay to information on customer invoices.
To set the invoice details:
1. On your left dashboard, go to Settings > General Settings > Invoices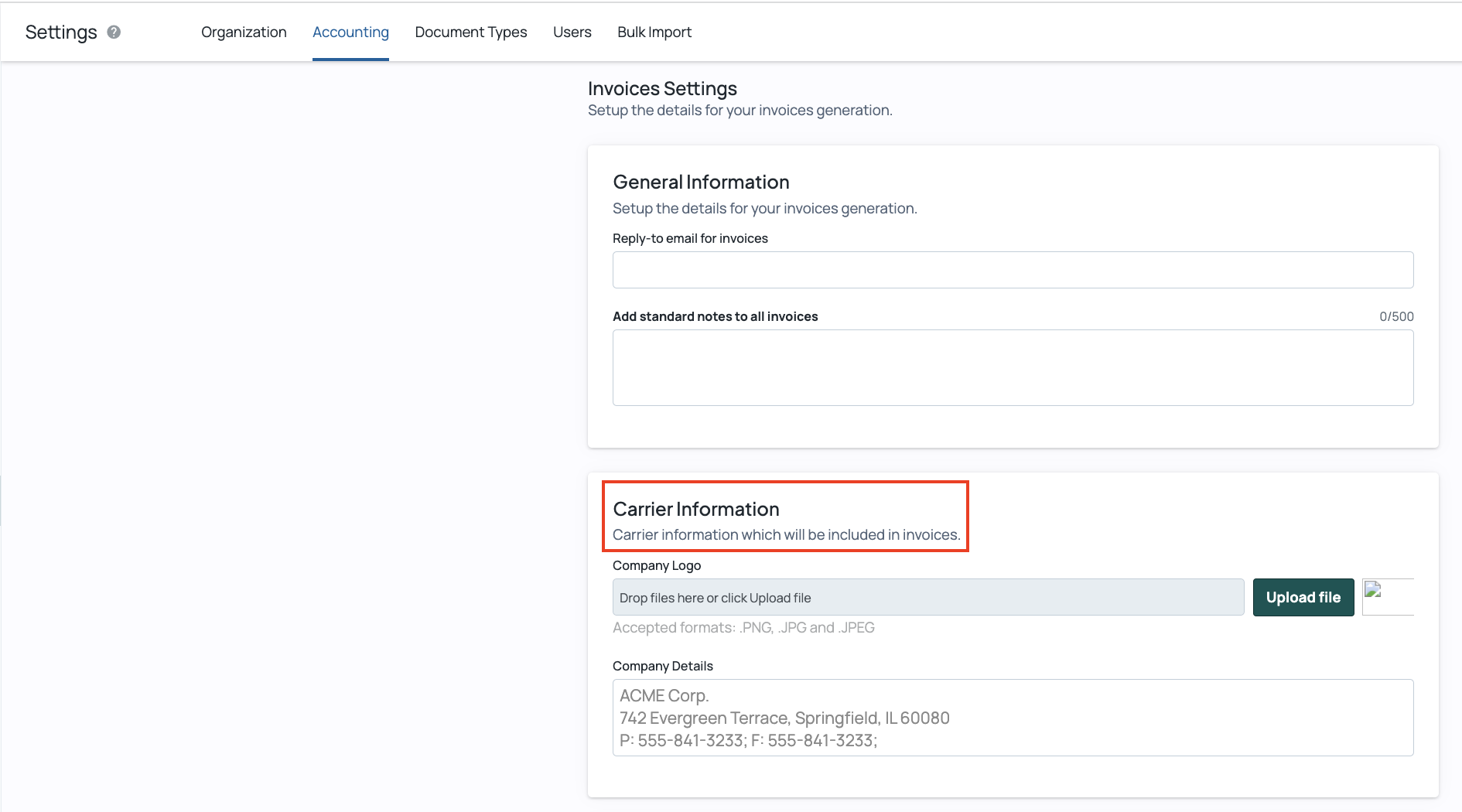 2. Under Company Logo, upload the company logo image (accepted formats are .PNG, .JPEG. and .PDF).
3. Under Company Details, enter the remittance address and contact information (phone and/or fax).
5. Click Save Invoice Settings.
Related Articles: