Carrier TMS Factoring is a freight factoring solution for carriers and owner-operators to simplify and speed up payment for their loads.
This article will cover:
How to integrate BasicBlock to Carrier TMS Factoring

How to send invoices through the integration

How to find out if a Customer is approved

Broker and Invoice statuses

How to integrate BasicBlock to Carrier TMS Factoring
Go over Settings > Integrations. Select "Factoring" click on the card "Carrier TMS Factoring (Powered by BasicBlock)" and click "Install".
How to send invoices through the integration
1. To send invoices to factoring, it is important that the carrier ID on Carrier TMS matches the carrier ID on Basicblock (the partner powering Carrier TMS Factoring). Basicblock standard for factoring is MC[numbers]. For example, the carrier with the MC number 12345 should have the MC set as MC12345 under General Settings > Organization > MC Number field.

2. When you're ready to send an invoice to Factoring, go to Accounting > Invoices. Check the box next to the invoice you wish to send to Factoring and then click on the "Send to Factoring".

3. On the pop-up, click "Send" to confirm.

Important: to be sent to factoring, all invoices must have all supporting documents (BOL and Ratecon), a positive load amount, and be addressed to an approved broker.
Once the invoice is sent to factoring, the status will change from "Not invoiced" to "Invoiced". If you hover your mouse over the clock icon, it will show that it was sent to factoring, when it happened, and by whom.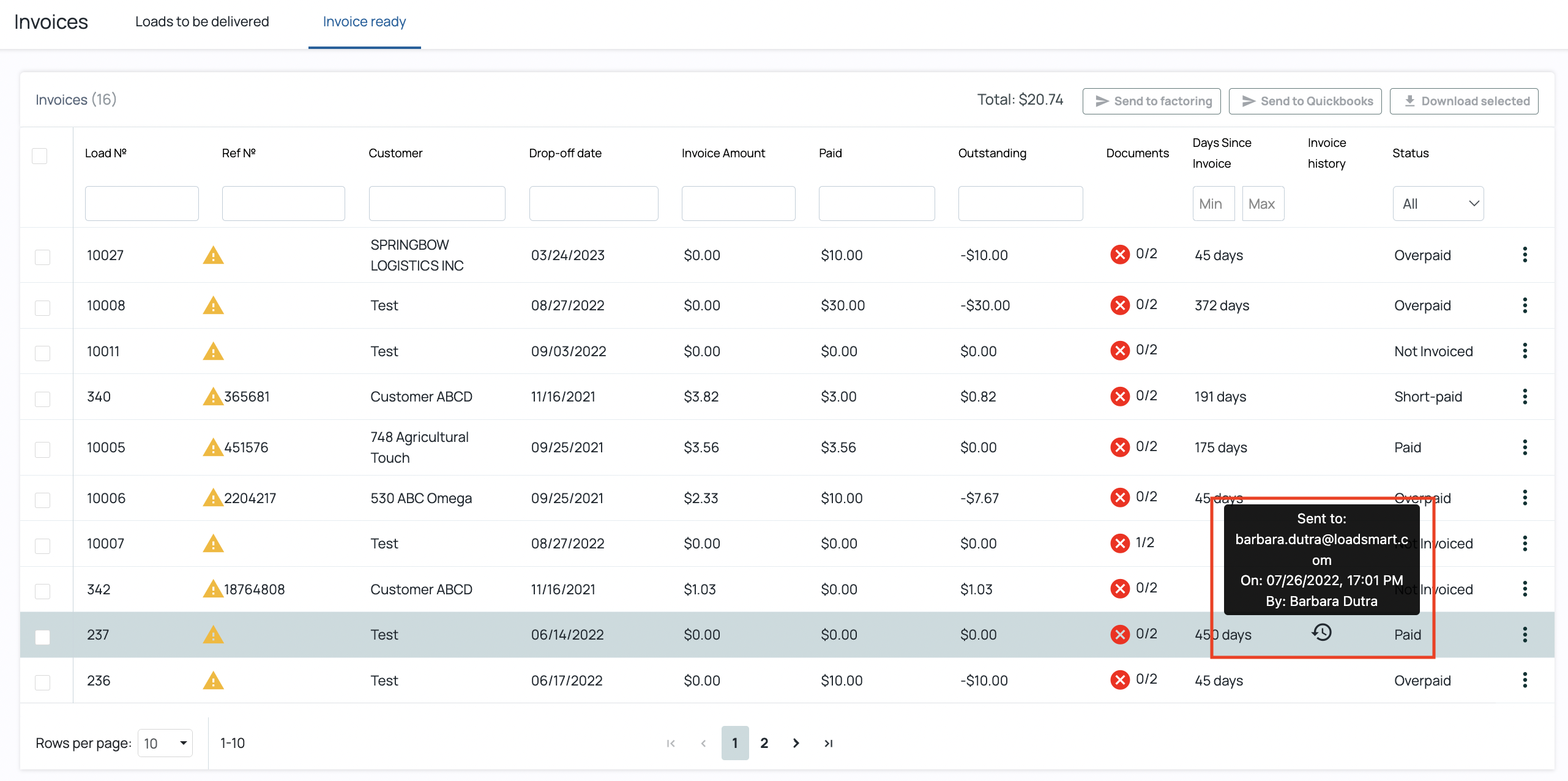 The invoice can be sent over as many times as necessary. If, for example, you make adjustments to the load, the invoice will be regenerated and can be sent again.
Broker status

You can check your customer's approval status with Carrier TMS factoring before sending the invoice by looking at the Customers > List page. This icon represents an approved customer:

Also, when typing the customer name, you will notice there are grey and orange symbols, so you can notice which customer is Blocked (grey) or Approved (orange) at a glance.
The broker status is also shown on the Accounting > Invoices page for the blocked ones. See the different statuses below, which might show under the customer's name when you have invoices ready to be sent:
Blocked by Carrier TMS Factoring: the customer is blocked from invoicing via Carrier TMS Factoring. Because of that, you should invoice the customer directly.
Broker not found on Carrier TMS Factoring: the customer currently does not exist on Carrier TMS Factoring's database. You may reach out to our support team to suggest including it.
Missing MC number on broker profile: the MC number is either inexistent or incorrect, according to Carrier TMS Factoring's database. Go to Customers > List, click on the broker's name, and select a matching option from the dropdown list, to make sure it matches the right MC number format.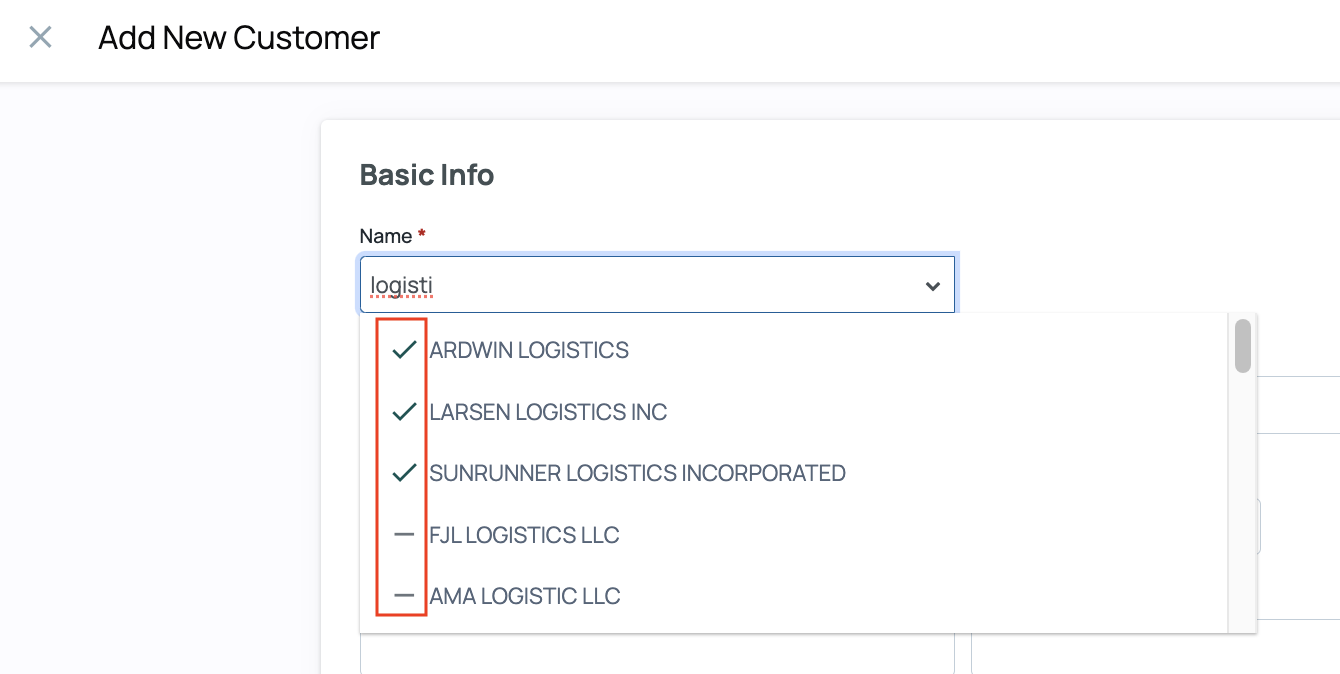 Invoice status
This integration will automatically update the invoice status. If Carrier TMS Factoring pays an invoice (regardless of the amount), the invoice status will automatically update to "Paid" in Carrier TMS.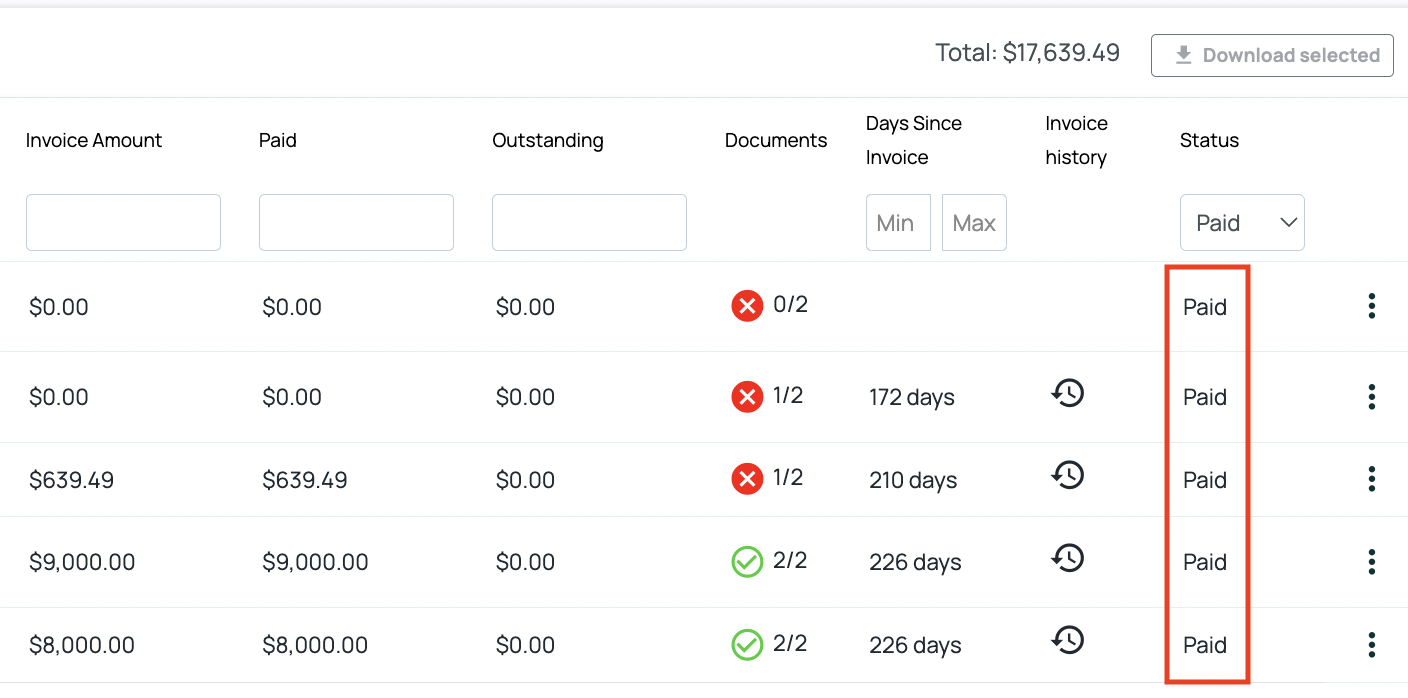 If you need any help sending your invoices to factoring, don't hesitate to contact the support team, and we will assist you as soon as possible.