To show on the Invoices page, the load status must be either:
Approved;

or Complete (all the segments);

or TONU canceled.
The load must also be assigned to a Customer.
To approve a load for invoicing:
On your left dashboard, go to Operations > Loads


Search for the load.




On the top right corner of the load profile page, click on More > Approve Load.



A pop-up window will appear to verify confirmation that you would like to approve the load. Click Approve Load to proceed.

The status of the load will change to Approved.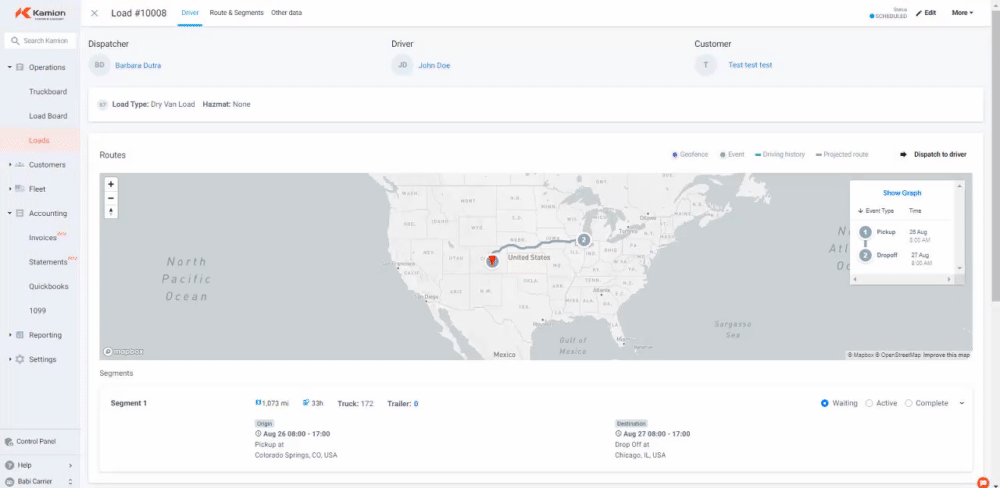 Attention: On the Invoices page, an error status will display under the Documents column if the following load details and documents are missing:
Load Reference Number

Load Rate

Rate Confirmation Document

Bill of Lading Document
Just so you know, for the Invoices, Carrier TMS will recognize only the BOL type. So if you use any other - such as Original BOL POD/Signed BOL or Blind BOL - it will show the error status as missing BOL.
Important: Users must have load details and documents to approve and invoice the load. It's just a warning.
The status will change to

once all the load details and documents have been added.
Related Articles:
How do I email an invoice to a customer/broker?
How do I manually upload documents to a load?