In Carrier TMS, accounting users can easily email statements to their drivers with a few clicks of a button. This article will cover how to send drivers' statements from Carrier TMS.
Here is a helpful and short video tutorial to guide you through the process:
To email a statement to a driver:
1. On your left dashboard, go to Accounting > Statements
2. Search for the driver's statement.
3. On the top right corner of the driver's statement page, go to More > click Preview PDF. A preview of the statement document will populate.
4. Click Send to Driver
5. If there's an email address saved on the driver's profile, the driver's email address will default on the Send Statement pop-up window. You can also enter the driver's email address. Click Send to email the statement document to the driver.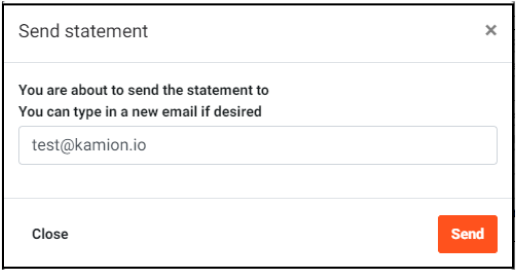 Related Articles: