This article will provide information on uploading a document directly from a user's computer to a load in Carrier TMS.
To upload a document to a load:
1. On your left dashboard, go to Operations > Loads
2. Search for the load.
3. On the load profile page, scroll down to the Uploaded Documents section. On the drop-down list, select the document type.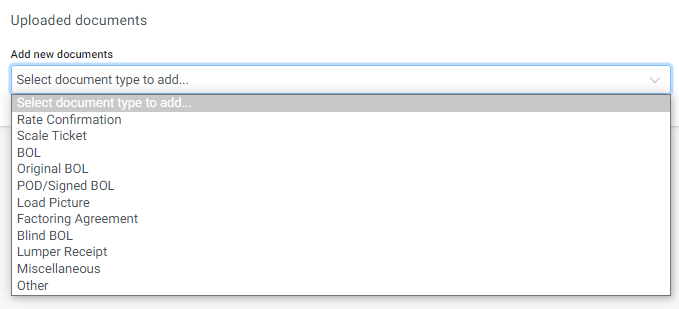 4. A window will appear. Search and select the file you want to upload to the load.
The file will be uploaded to the load with the selected document type. You can view the file by clicking on Preview File or delete the file by clicking on Remove File.