This article will cover the Multi-Currency feature when creating RFPs. Shippers can send RFPs in currencies other than the US dollar. This feature will enable shippers who operate in Canada or Mexico to receive bids from carriers bidding in their respective currencies. ShipperGuide provides the option of accepting and converting bids to the Canadian dollar or the Mexican Peso.
This article will cover:
a.) The Multi-Currency feature can be found on the RFP Guide page within "Create New Bid":
b.) Use the "Currency" dropdown menu to select the currency and enter the Conversion Rate
USD (US Dollar) is the default option
CAD (Canadian Dollar)
MXN (Mexican Peso)
***Important: The Conversation Rate field will automatically calculate, however we do advise to review it before proceeding.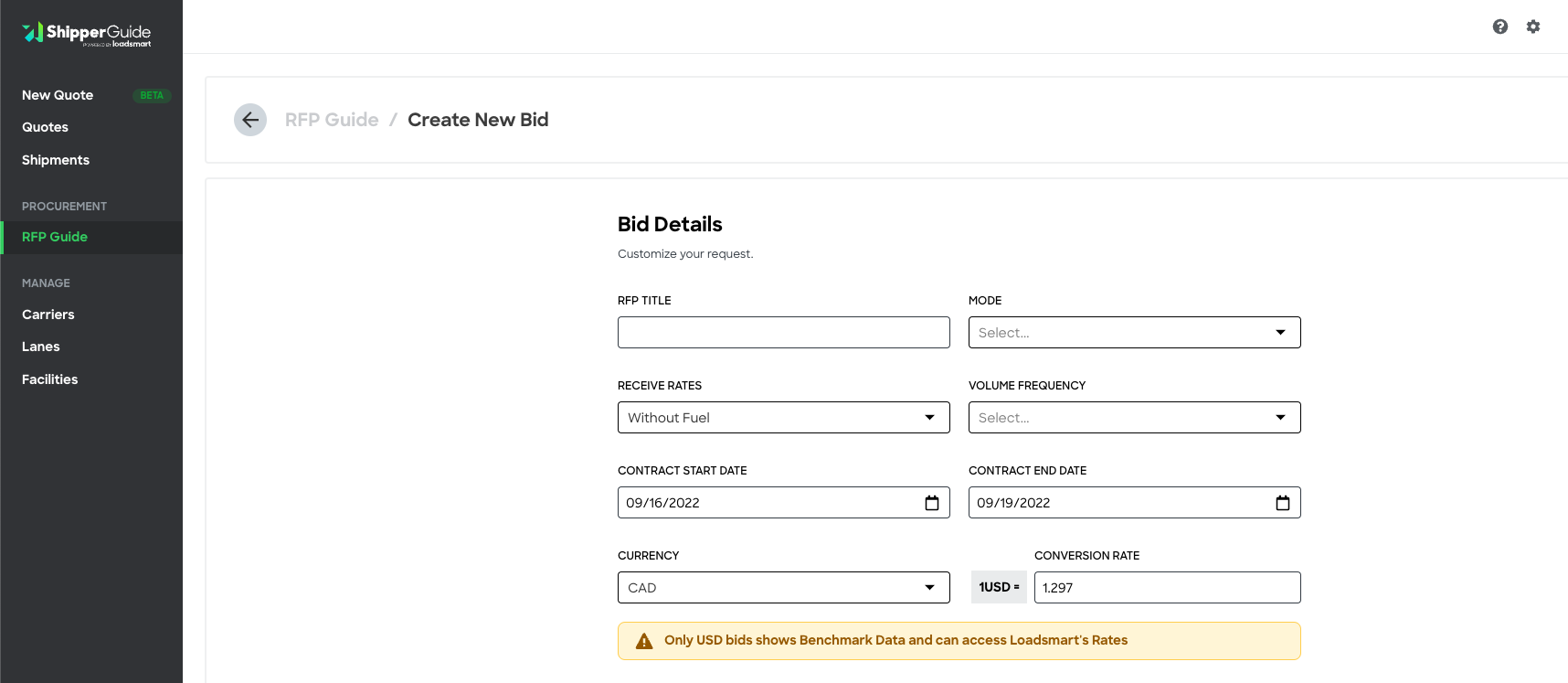 c.) Proceed to complete the bid details.
Related articles:
How will Carriers know what Currency to Bid:
Carriers will be well informed of the currency type of the RFP. Below are examples of what the notification will look like to the carrier when it is received.

Carrier Bid Invitation: Carriers will receive an email with a notification that the RFP bid invitation will only accept rates in the chosen currency.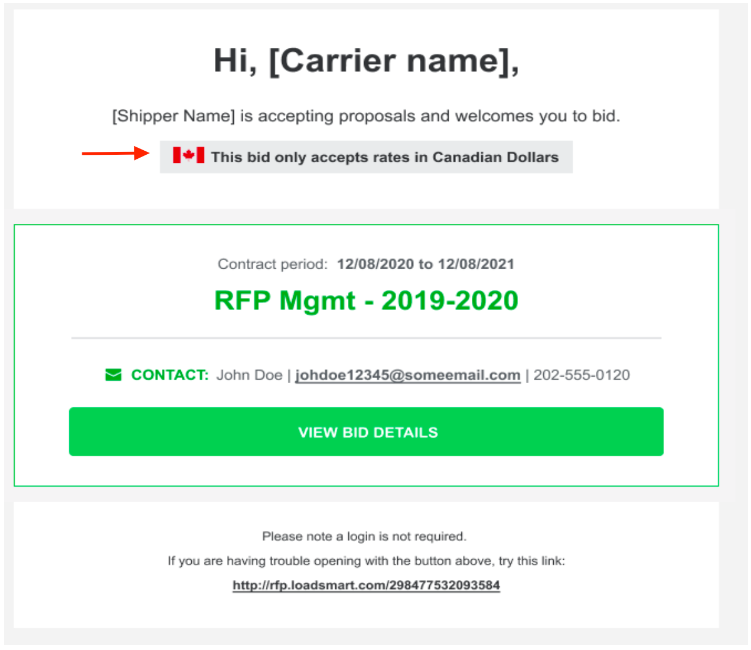 Carrier Bid/Feedback/Award Acceptance Page:
The Bid, Feedback and the Award Acceptance page will all have the currency type displayed along with the contract details and the currency symbol will be next to the rate they've entered.
Bid Page Example:
Feedback Page Example: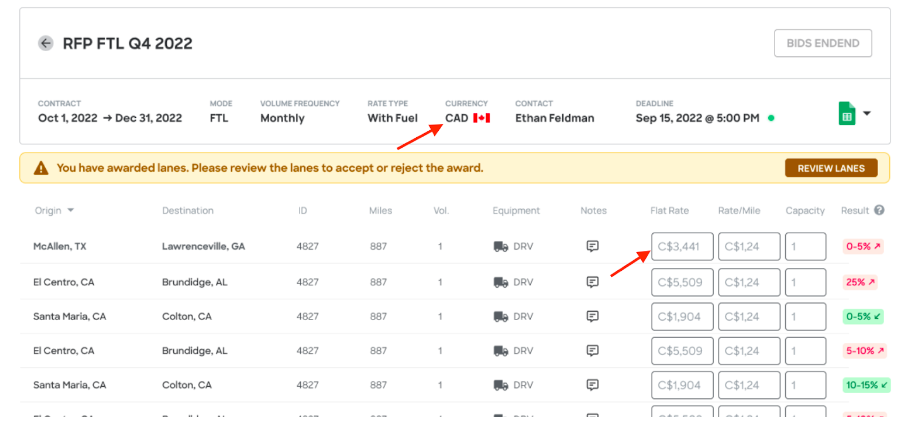 Award Acceptance Page Example: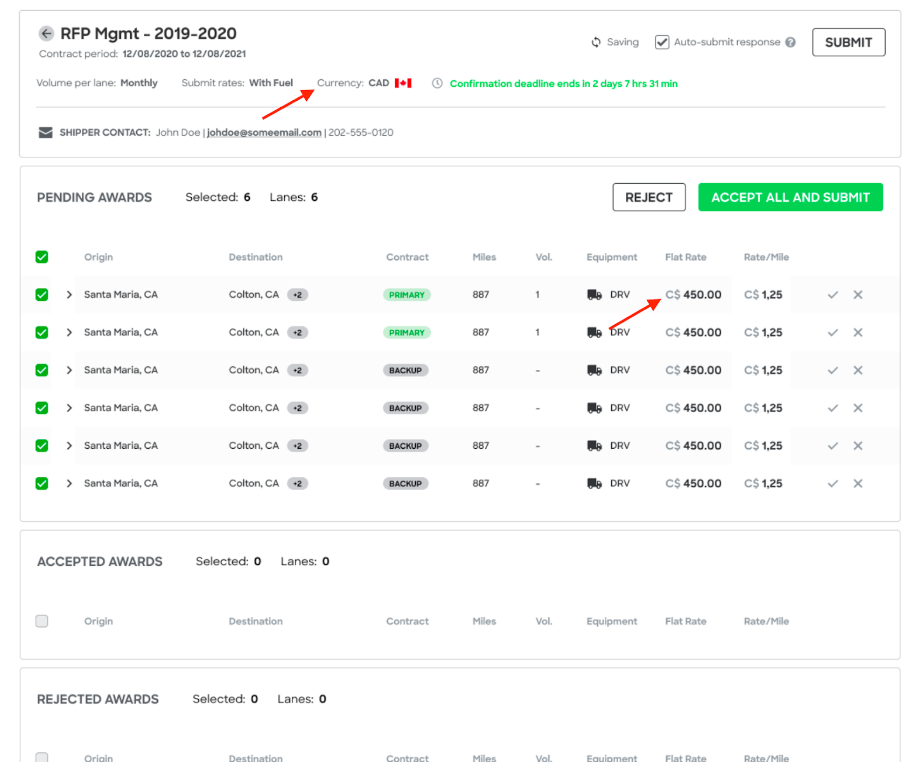 Carrier Award Email:
Carriers will receive an award email notification with currency type if and when awarded the RFP contract.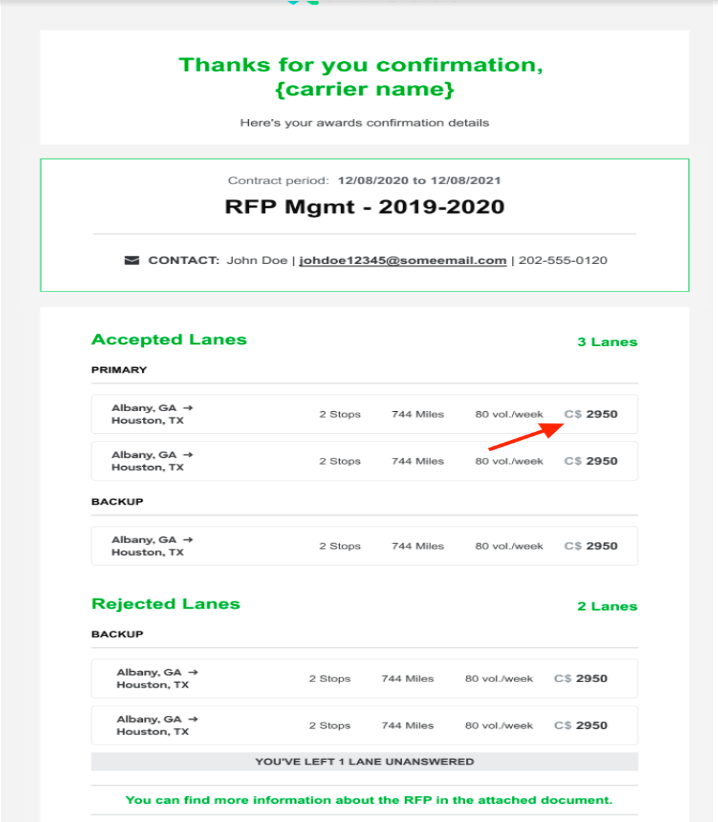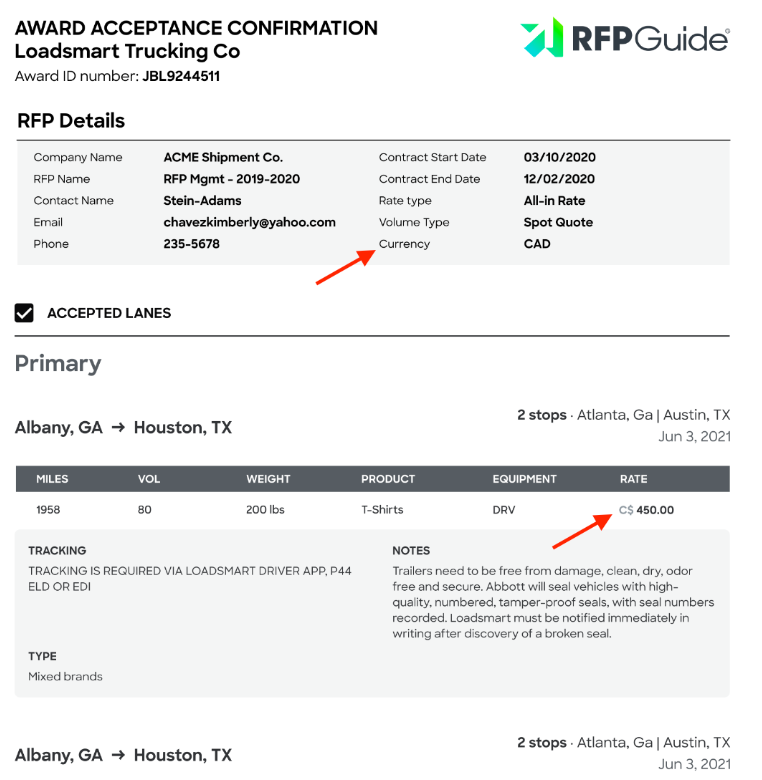 Tips for Using the Multi-Currency Feature:
The selected currency will display under Currency and Total Spend on the RFP.

To view the exchange rate for the selected currency, hover over the "?" under Currency or over the submitted carrier rate to see the USD conversion rate.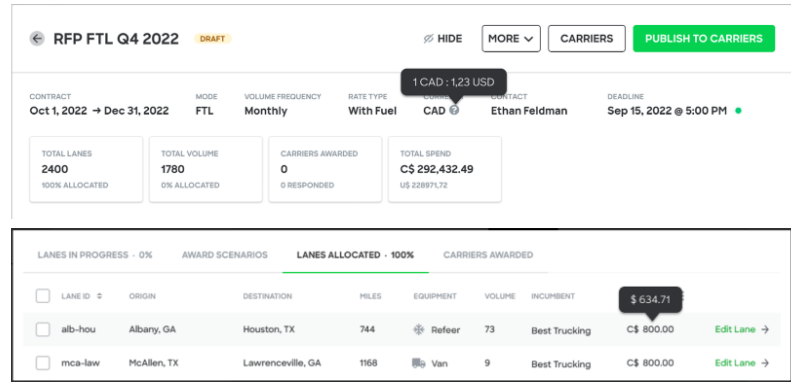 For rating analysis, the Lanes Overview feature will display the awarded bids in the converted USD currency rate.
Real-Time Benchmarking Rates and Loadsmart Rates are not available for RFPs built under CAD currency.