The Carrier Filter feature now allows you to sort and filter through your carrier list for custom tags or groups from the Carrier Invite page when creating an RFP. This will allow you to quickly add your preferred carriers to bid invitations and streamline the carrier selection process.


This article will cover:
1. Add custom tags or group labels to existing carrier profiles.
Important: Before using the Carrier Filter functionality, confirm carrier profiles have the applicable tags and/or groups by using the Carrier Management

 page.
a. Click Carriers on your left dashboard to access the Carrier Management page.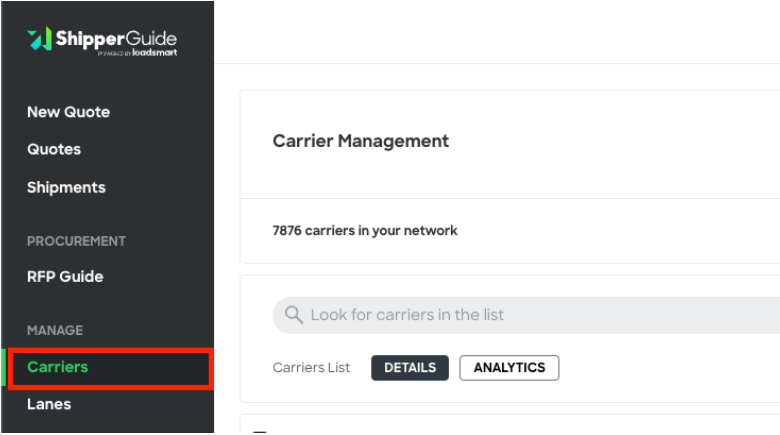 b. To add tags to an existing carrier, search the carrier. Click
drop down menu > "Edit".

c. Scroll to the bottom of the side menu to the "Tag Carrier" section and add your custom tag. Click "Create (custom tag name)" then click "Save & Close".

d. Within this side menu you can also add or edit the carrier's "Region of Operation" or "Equipment" which are also searchable filters.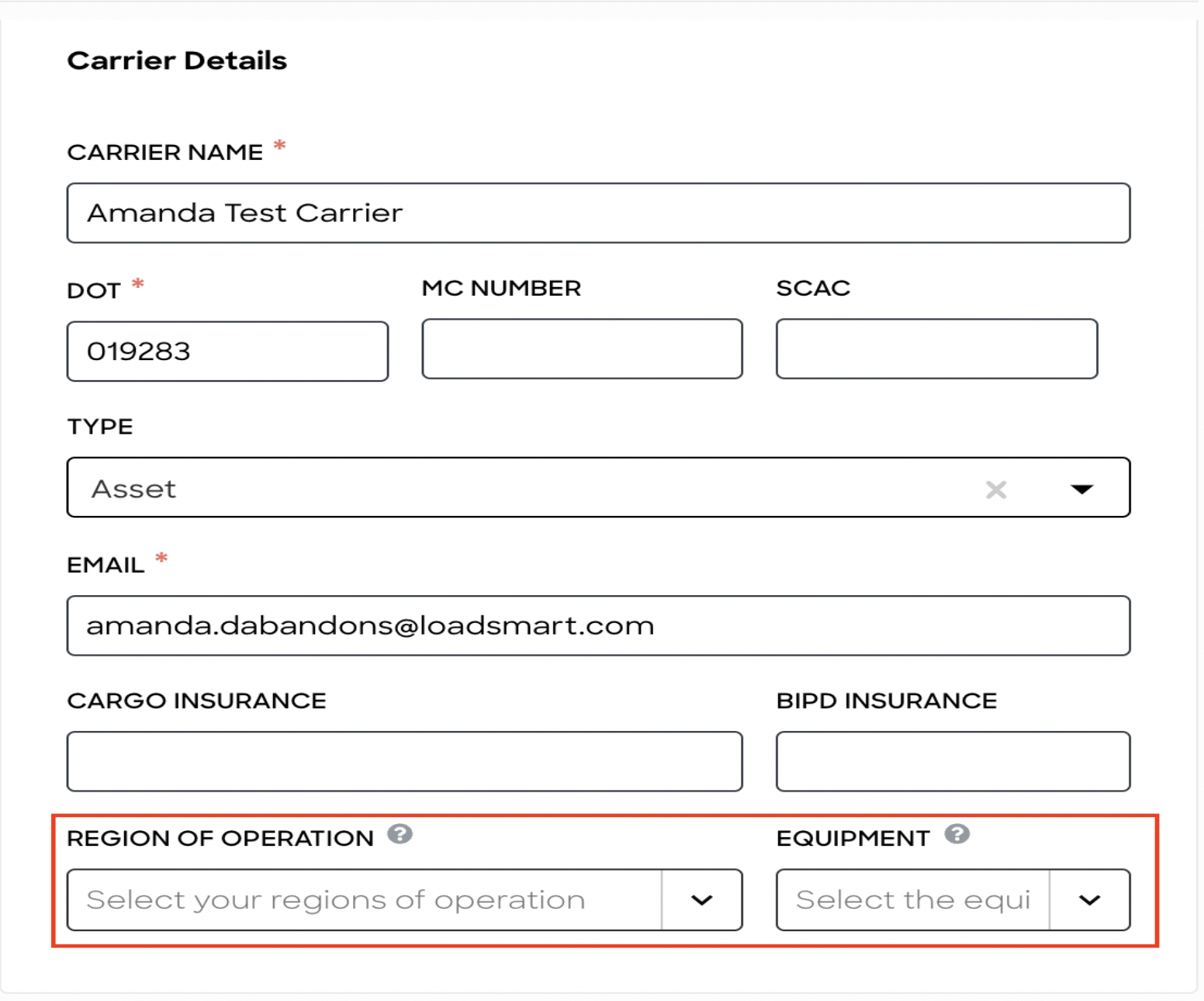 Important:

 Make sure to save any changes you make to the carrier profile to ensure your tags will be searchable in Carrier Filters by clicking .
2. Using Carrier Filter.
a. Depending on the status of the RFP, the Carrier Filter feature can be found in either the "Add Carriers'' or the "Invited Carriers" tab.
If RFP is in DRAFT Status: Click on the "Add Carriers" tab.

If RFP is in PUBLISHED Status: Click on the "Invited Carriers" tab.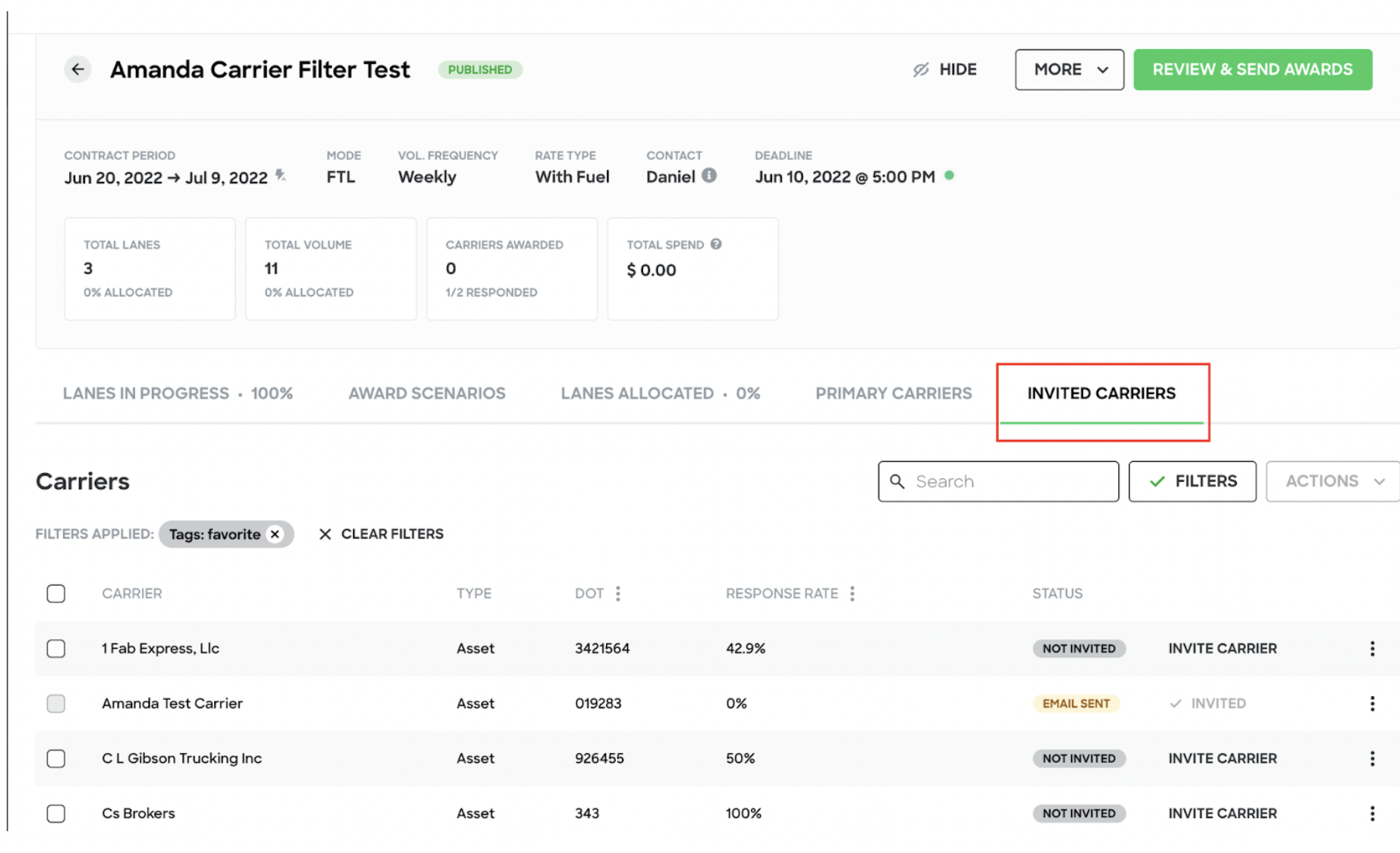 b. Click "Filters" to begin narrowing down and selecting the carriers you wish to invite to bid. The Filters side menu gives you the option to filter by:
Type (Asset or Broker)
Equipment (Dry Van, Flatbed, Reefer etc.)
Tags (custom tags you've created and assigned)
Region (Midwest, Northeast, South etc.)
Response Rate (100%, 90% - 99%, 76% - 89%, 50% - 75%)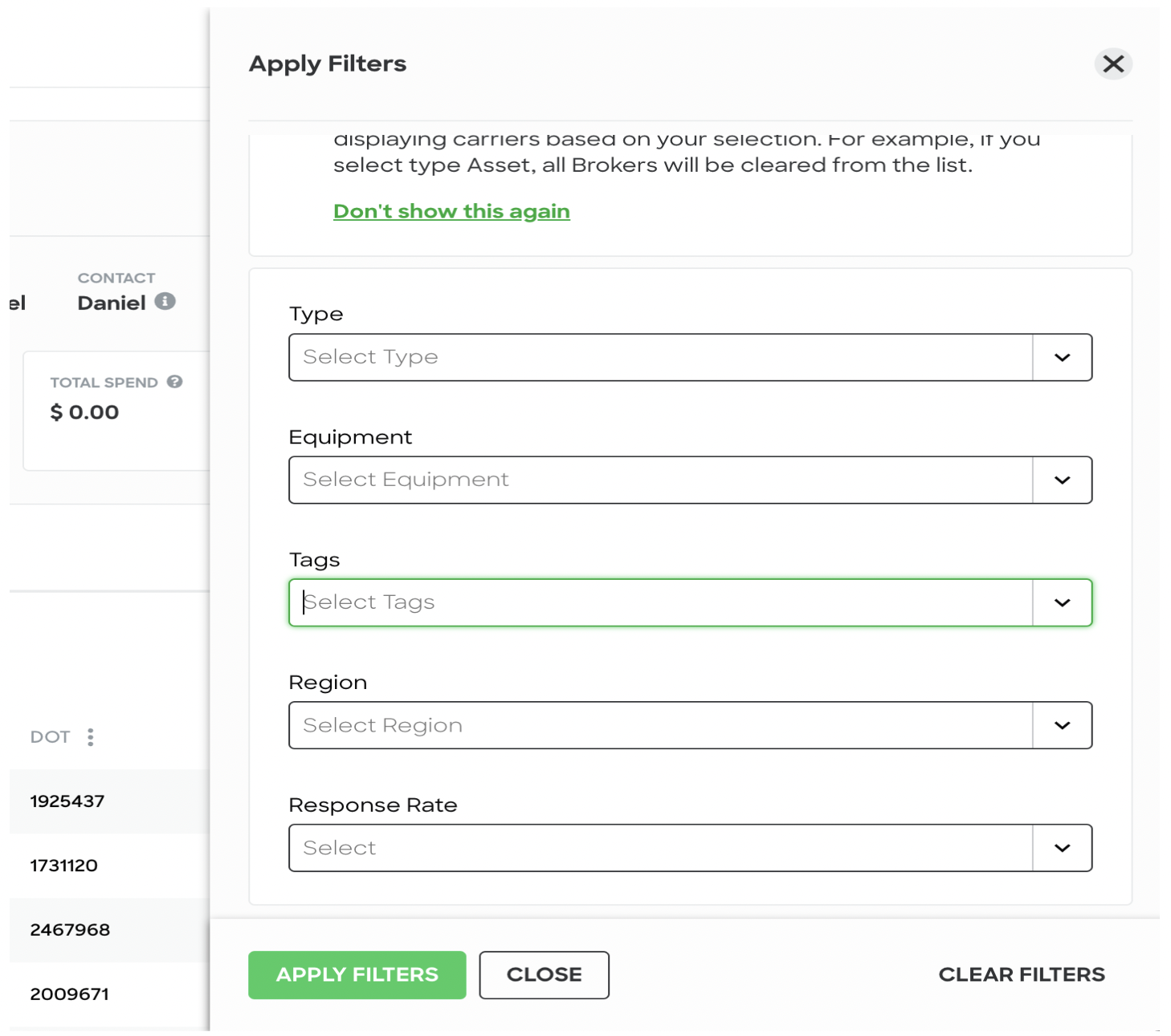 c. Click "Apply Filters".
d. Add multiple filters to your carrier search and remove them if needed to broaden the carrier selection in the Filters Applied section.

3. Adding and Removing Carriers from RFP Bid.
a. To add a carrier to the RFP Bid Invitation, click "Add to Bid".
To add multiple carriers, click

next to the each carrier or to select the entire list mark the

next to "Carrier". Select the "Actions" drop down menu -> "Add to Bid".

If adding your entire carrier list, click the "Actions" drop down menu -> "Invite ALL CARRIERS" and confirm you want to add all of your carriers.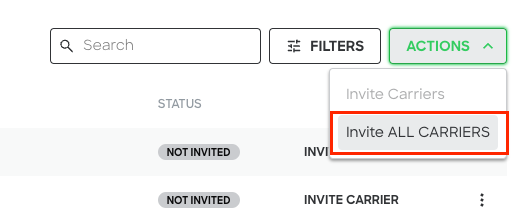 b. If the carrier has been added, under the Status column "Not Added" will change to "Added to Bid".

c. To remove a carrier hover over "Added to Bid" or use the "Actions" drop down menu for removing multiple carriers.