This article will cover the Billing Information section under Settings. Shippers who are using Loadsmart Brokerage services booking full-truckload (FTL) or less-than-truckload (LTL) are required to fill out the Billing Information details.
To access your Billing Information:
1. Click on

found in the upper right corner of your page.
2. On your Settings page, click Billing Info.

3. In the Billing Info section, fill out Company Legal Name, Billing Email, and Billing Address.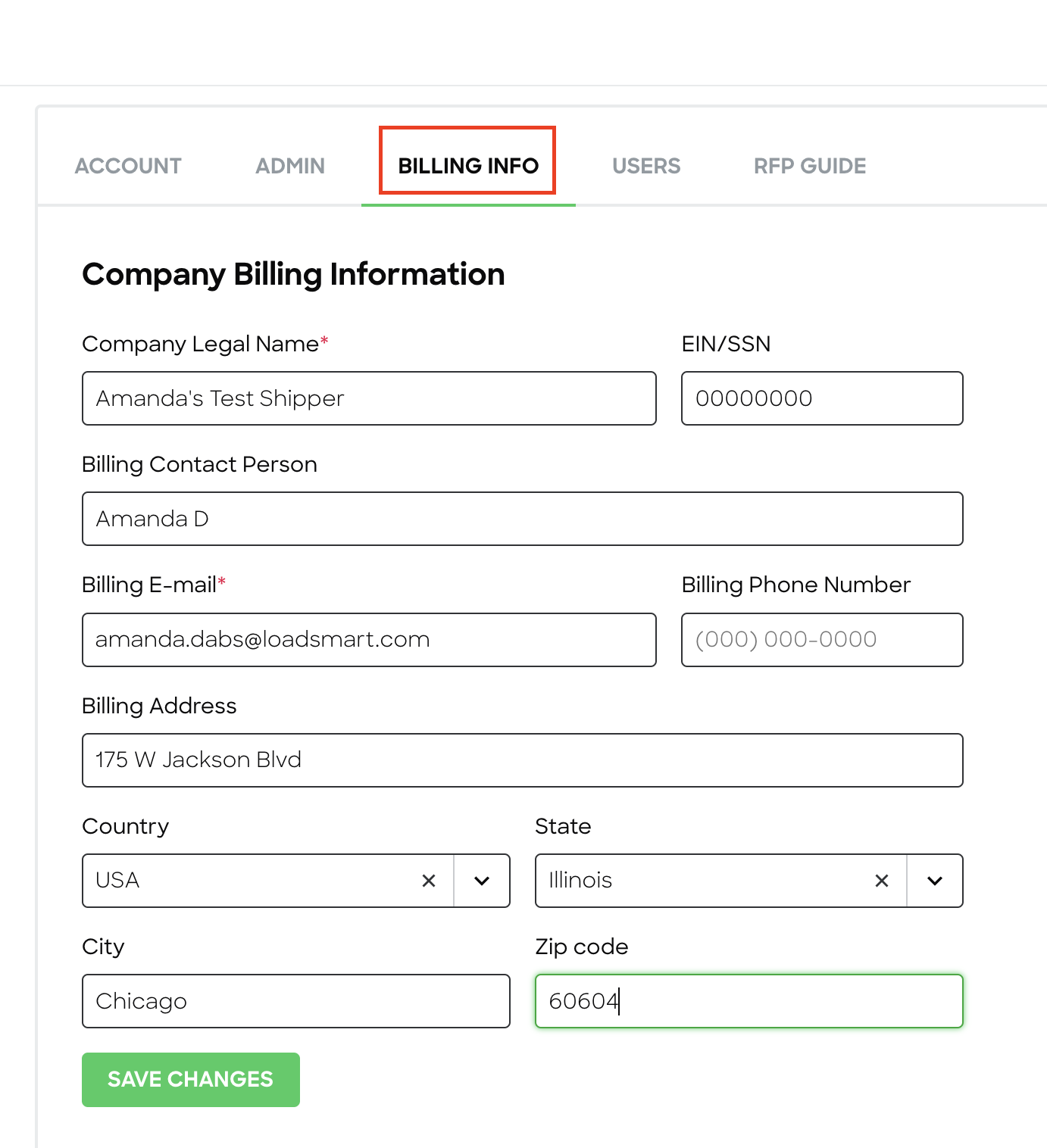 4. Click