Users must have access to the email address they used to register their ShipperGuide account to reset their password. If you no longer have access to the registered email address, please contact us at https://community.loadsmart.com/hc/en-us for further assistance. This article will cover how to reset a shipper user's password on ShipperGuide
To reset your password:
1. On your computer, open a web browser and go to the ShipperGuide login page.
2. Click Forgot your password?
3. Enter the email address associated with your account.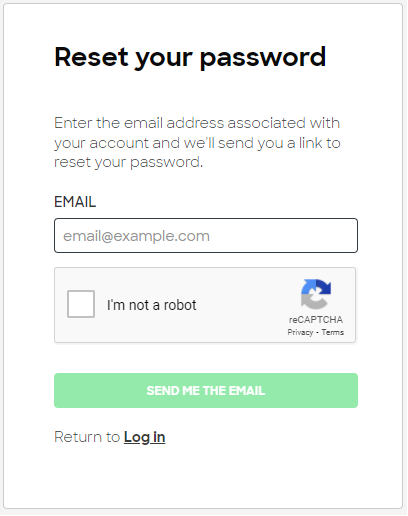 4. Click the checkbox to verify reCAPTCHA and click

You will receive an email with instructions to create a new password. On the email, click the "CREATE A NEW PASSWORD" button or copy and paste the link to your web browser's address bar. If you have not received an invitation email, check your spam/junk folder and/or contact your office administrator to confirm a system rule that may block the email from reaching your inbox. If you are still experiencing issues, contact our support team for further assistance.