This article will provide information on where users can update their ShipperGuide account details, including name, email address, and password.
To access your user account details:
1. Click

on the upper right corner of your page.
2. On your Settings page, click Account.
3. In the Account Details section, update your name, email address, or password.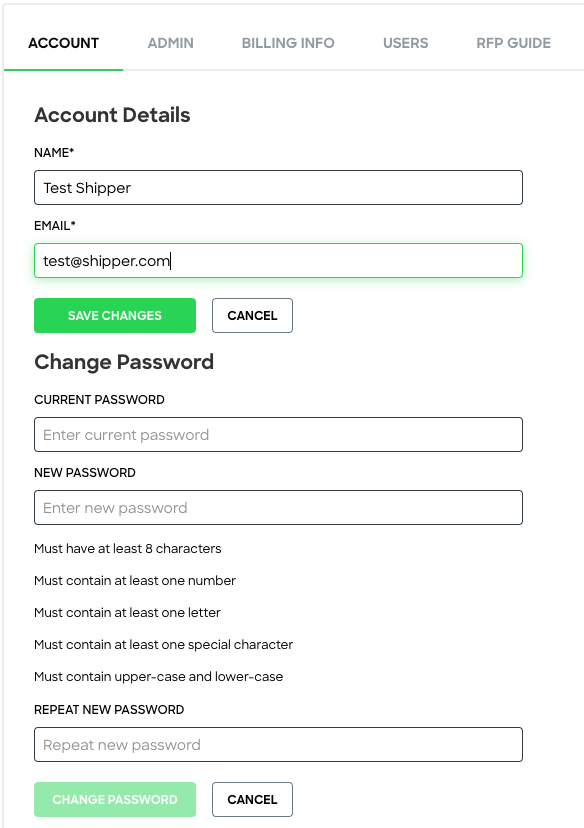 Important: If you are updating your password, it will be required to enter your current and new password.
4. Click