1. Quick Reserves
To block off a time on your calendar, go to the day view and click on the lightning bolt
At this time, you'll only have the ability to create & delete reserves. Updates to durations and descriptions may come later.
The duration of the reserve is based on your Appointment Start Time Interval setting found on the Settings Page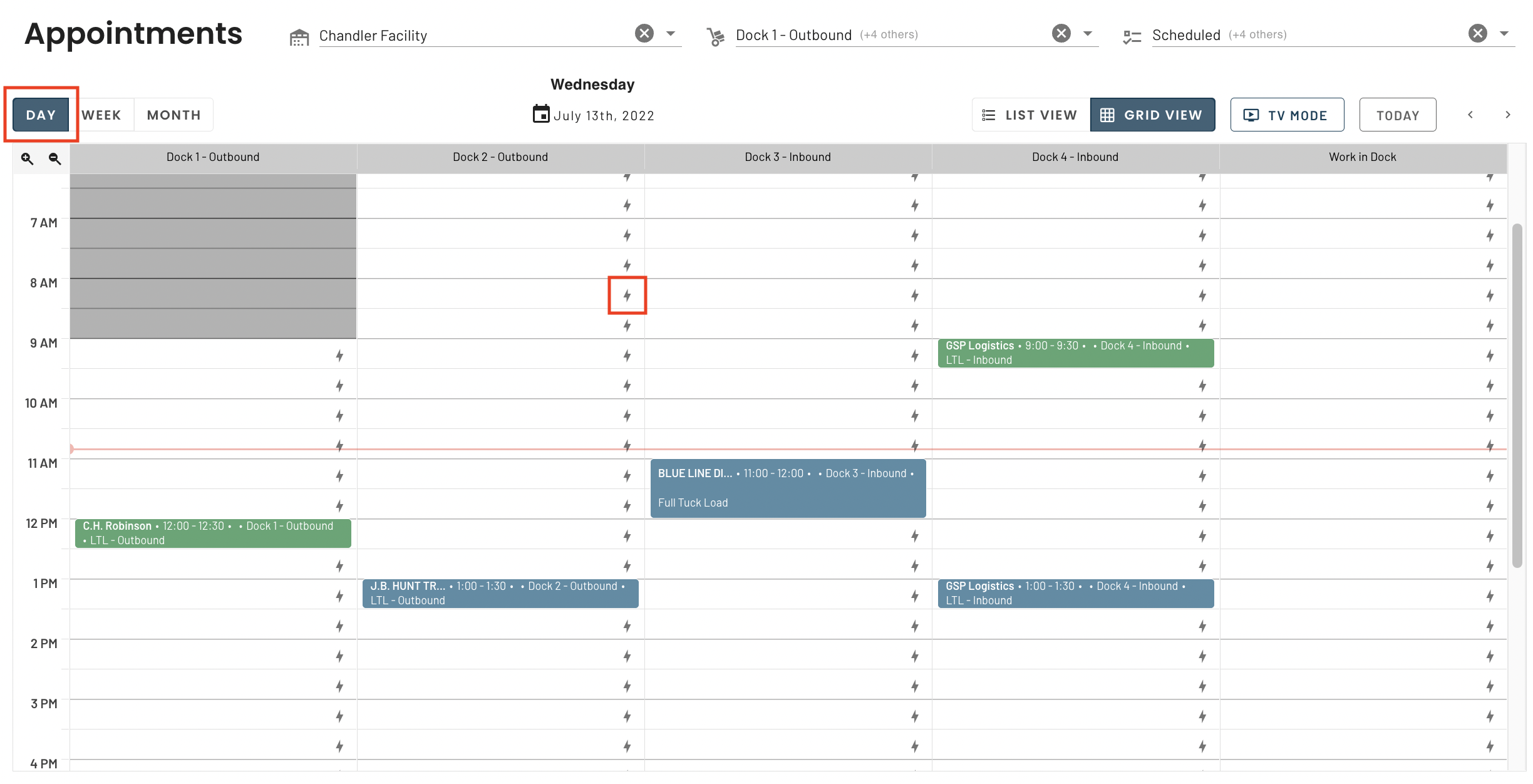 2. Filter appointments by Statuses
If you would like to hide your canceled appointments on the grid or when exporting, you can now deselect the canceled status from the dropdown menu.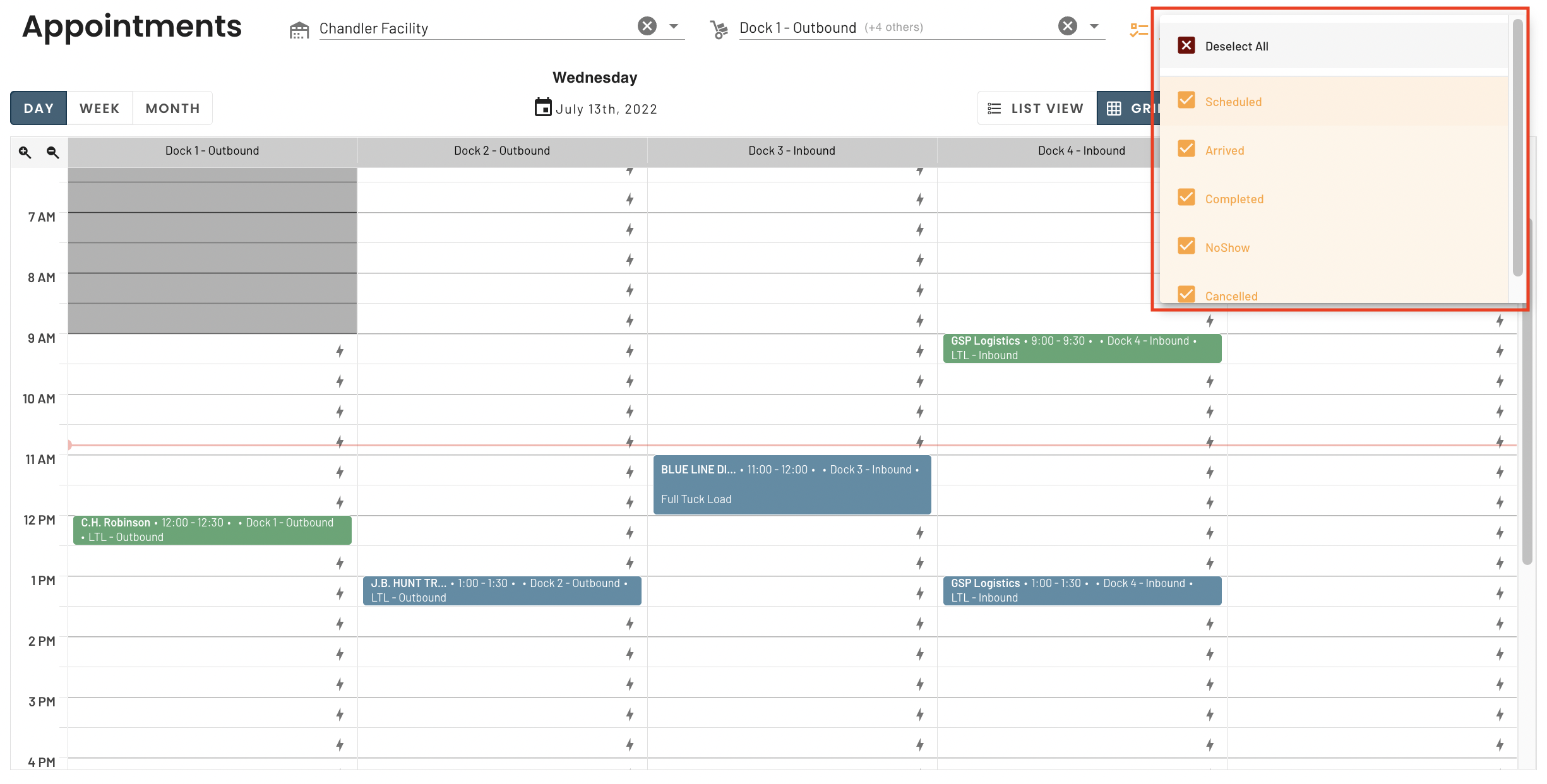 3. Search/Filter Appointments by Tags & Custom Fields
You can now find an appointment by searching the tags or custom fields on the appointment List View

You can now send appointment notifications to specific emails at the
Dock
level.
Go to the Warehouses page > Edit Warehouse Button > Docks tab > Email CC field.
This is very helpful if you have specific teams of people working a

dock

's calendar and need to notify them when an appointment is created/updated.
When an appointment is created for that

dock

, the

dock

's Email CC emails will be added into the Email CC field on the appointment.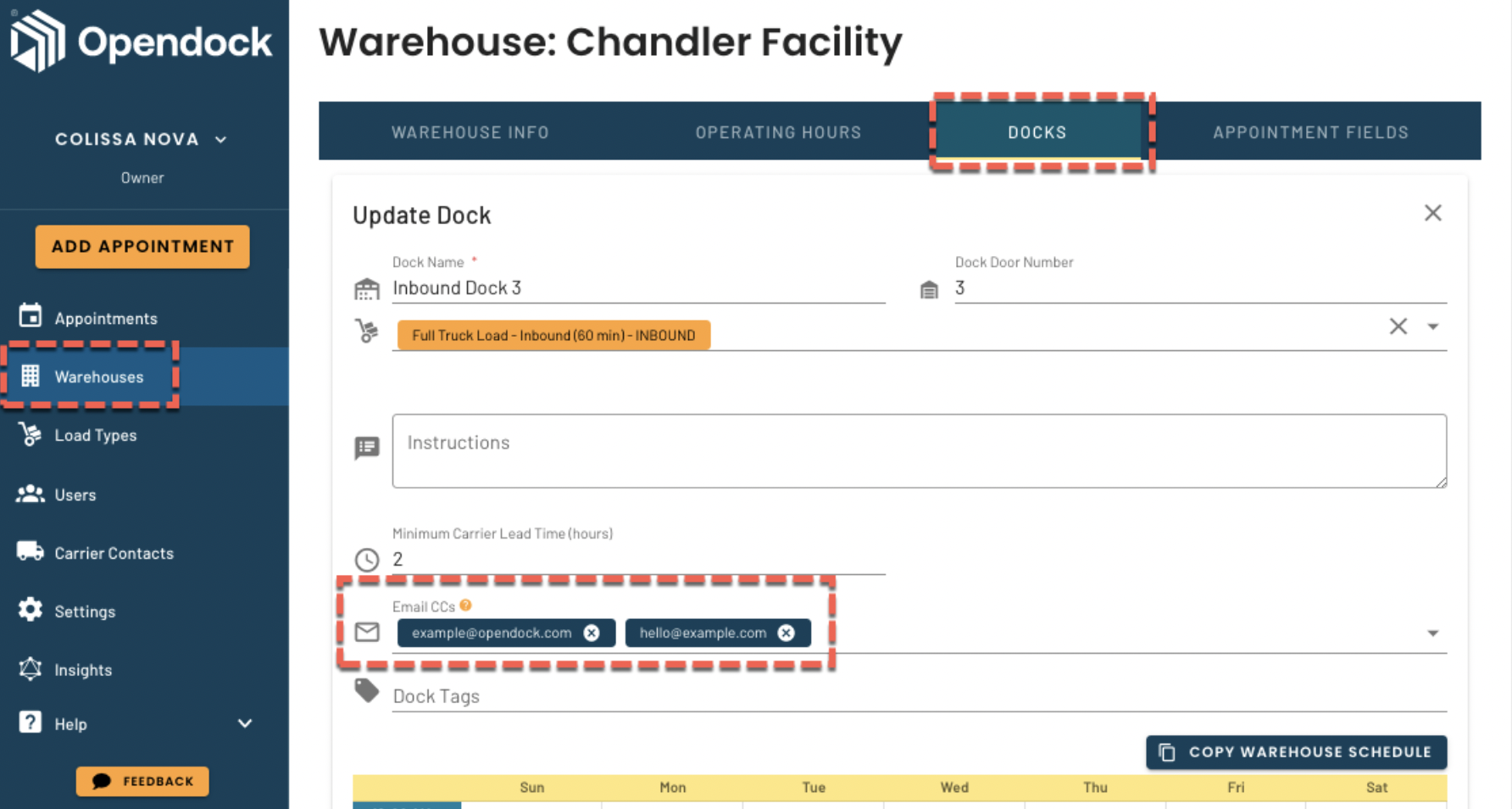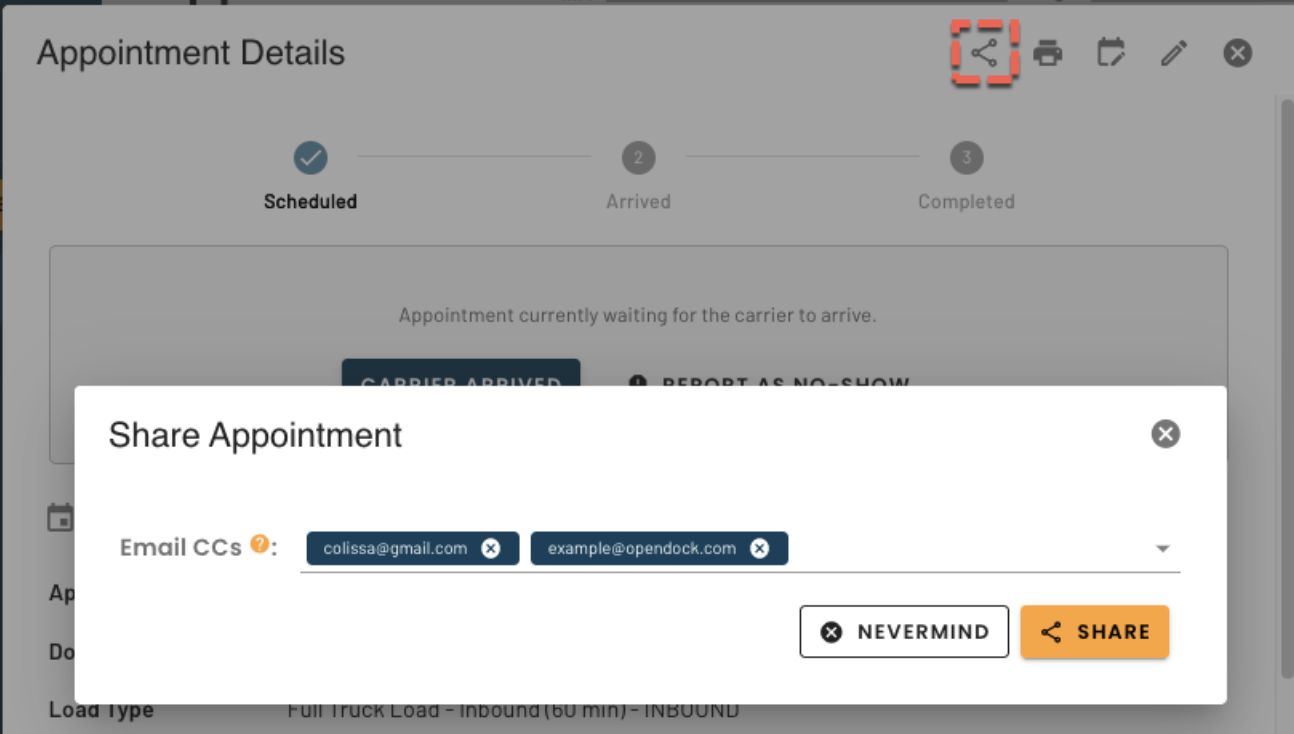 5. The Appointment Notes & Tags fields are now available when making an appointment
Before this

release

, these fields were only available when updating the appointment.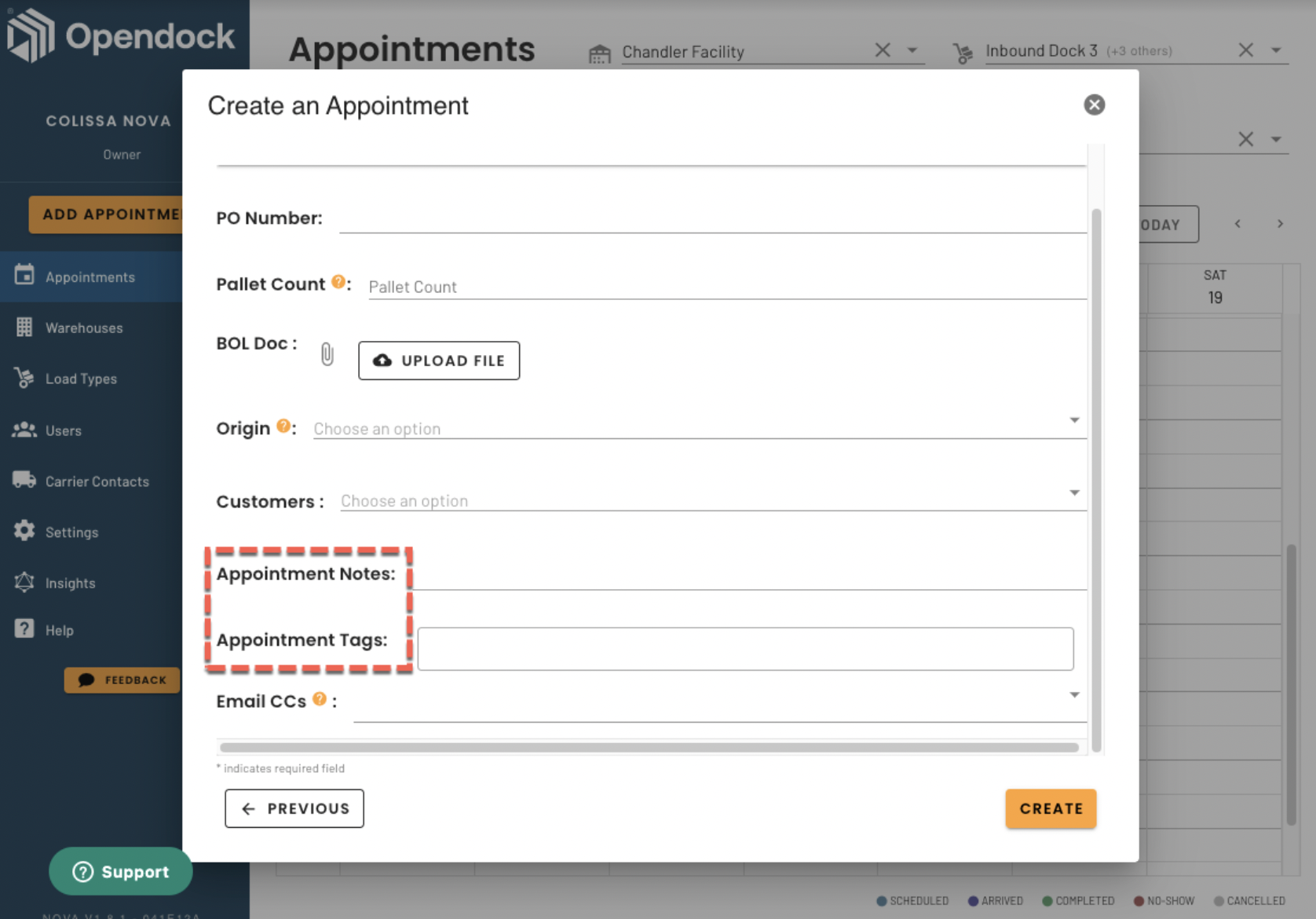 6.

Opendock

Support Chat Bubble!
This will connect you with a live

Opendock

Support rep during our business hours (Mon-Fri 8 am - 5 pm CDT)
Feel free to use the chat bubble if you have any issues or would like to submit additional feedback.