1. Release Update Banner
Every time we do a new major or minor release, you will now see a banner on the top right of the page. When you click to refresh you will bring in all the updates of the new release changes.

2. Facility Closed Dates
This new feature allows admins to close their location's schedule completely for holidays and other company events. This setting can be found under the Warehouse's Operating Hours.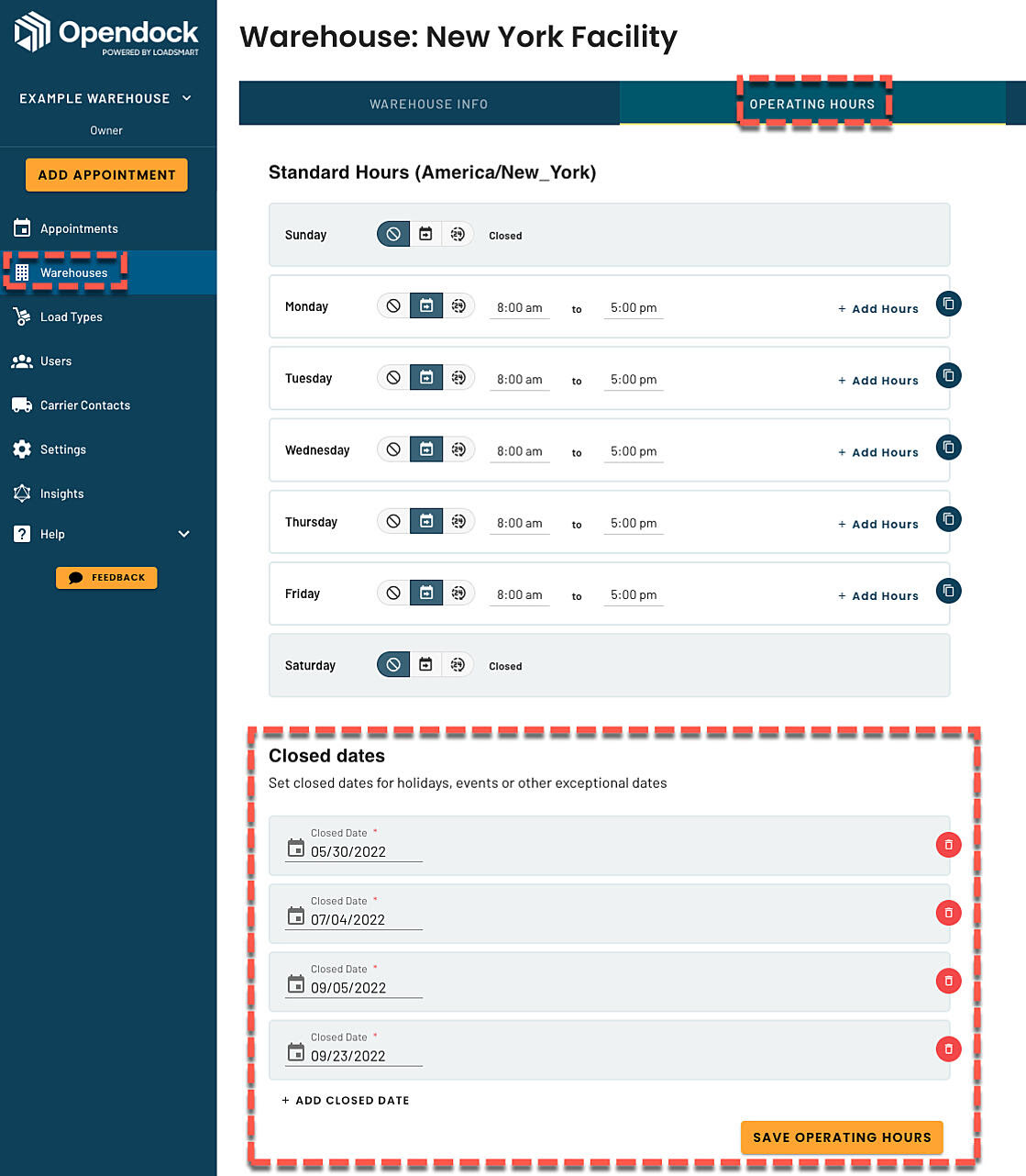 3. Export Appointment's Life Cycle
When exporting the appointments from the list view, we are now exporting the appointment's scheduled duration and arrival/departure times to export how late the driver was and their actual dwell time.

4. Dock Cloning for Quicker Dock Creations
When creating multiple docks with the same assigned load types and schedules you can now easily copy an existing dock to clone it.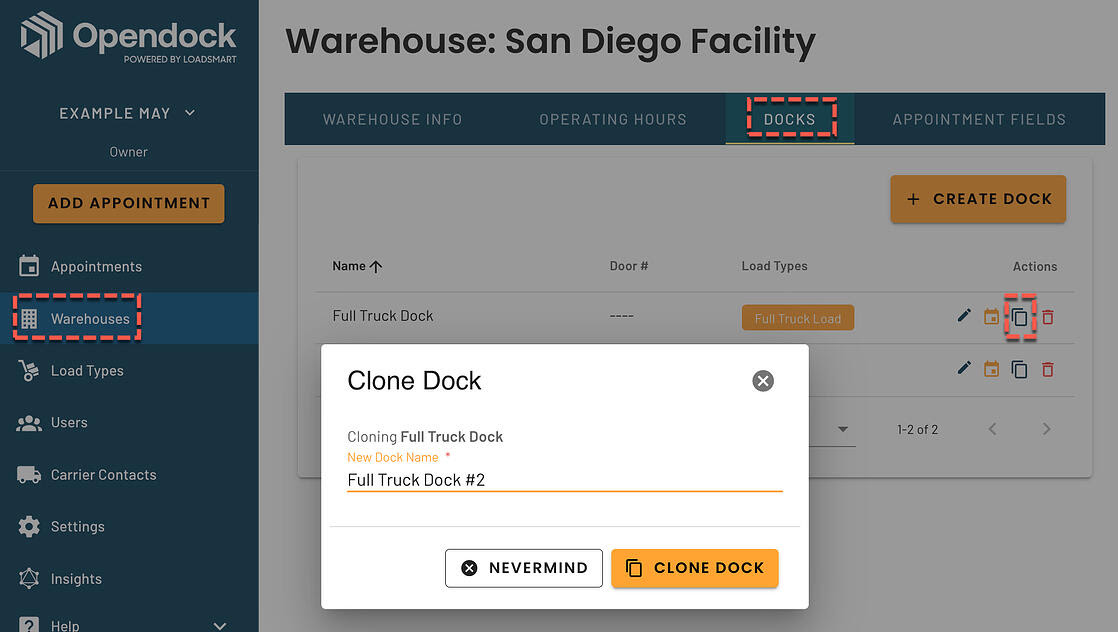 5. Nova Knowledge Base
We have started to build a Knowledge Base where our users can go to learn more about Nova and how to use its different features. Check it out here!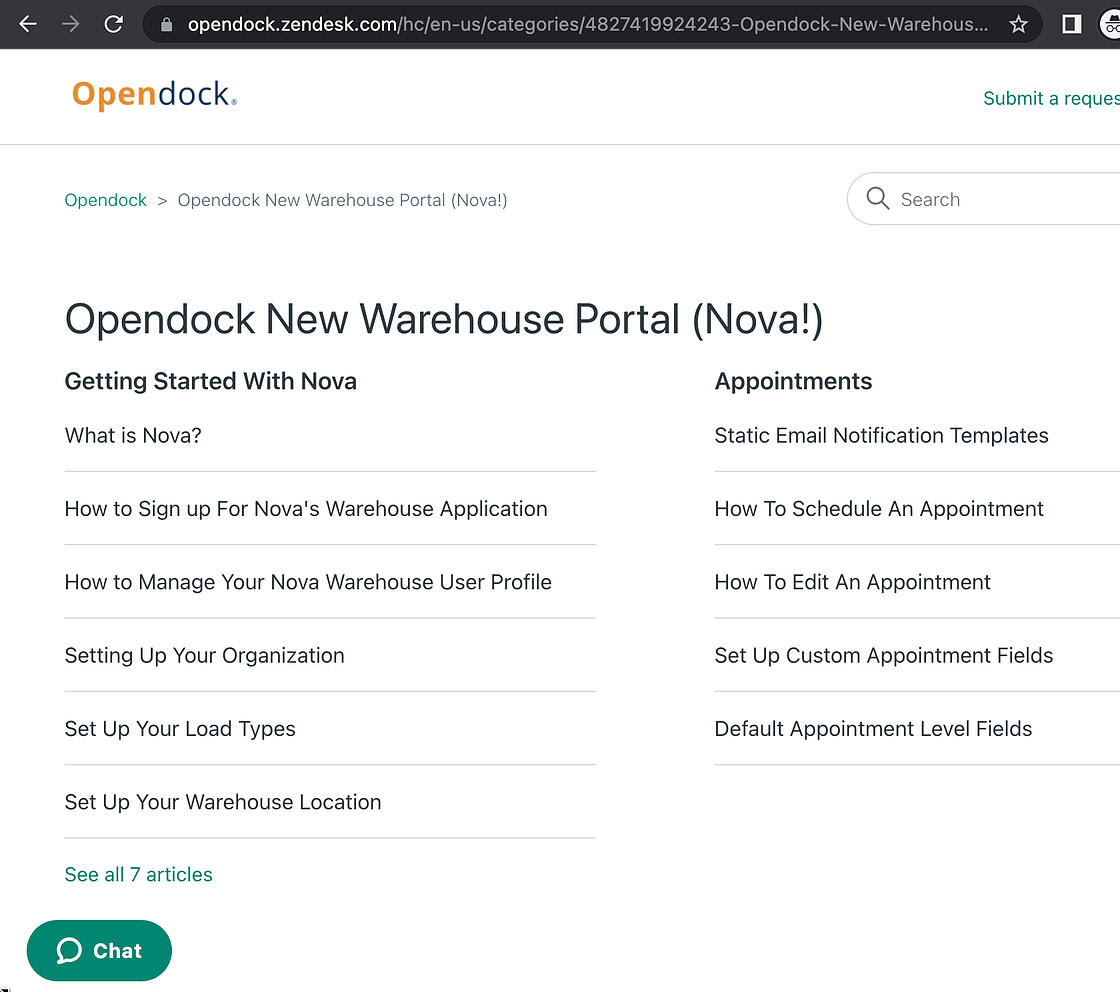 6. Opendock Nova Support Channels
We have a live support chat to help with any technical support questions. We highly encourage using this channel for quicker responses to your questions. Please also feel free to contact us through https://community.loadsmart.com/hc/en-us