1. Track # of Times an Appointment Has Been Rescheduled
We decided to move away form the rescheduled tag and instead place the reschedule count next to the appointment time as well as on the appointment export reports. We will soon be adding a reschedule % line item on the Carrier Insights report too.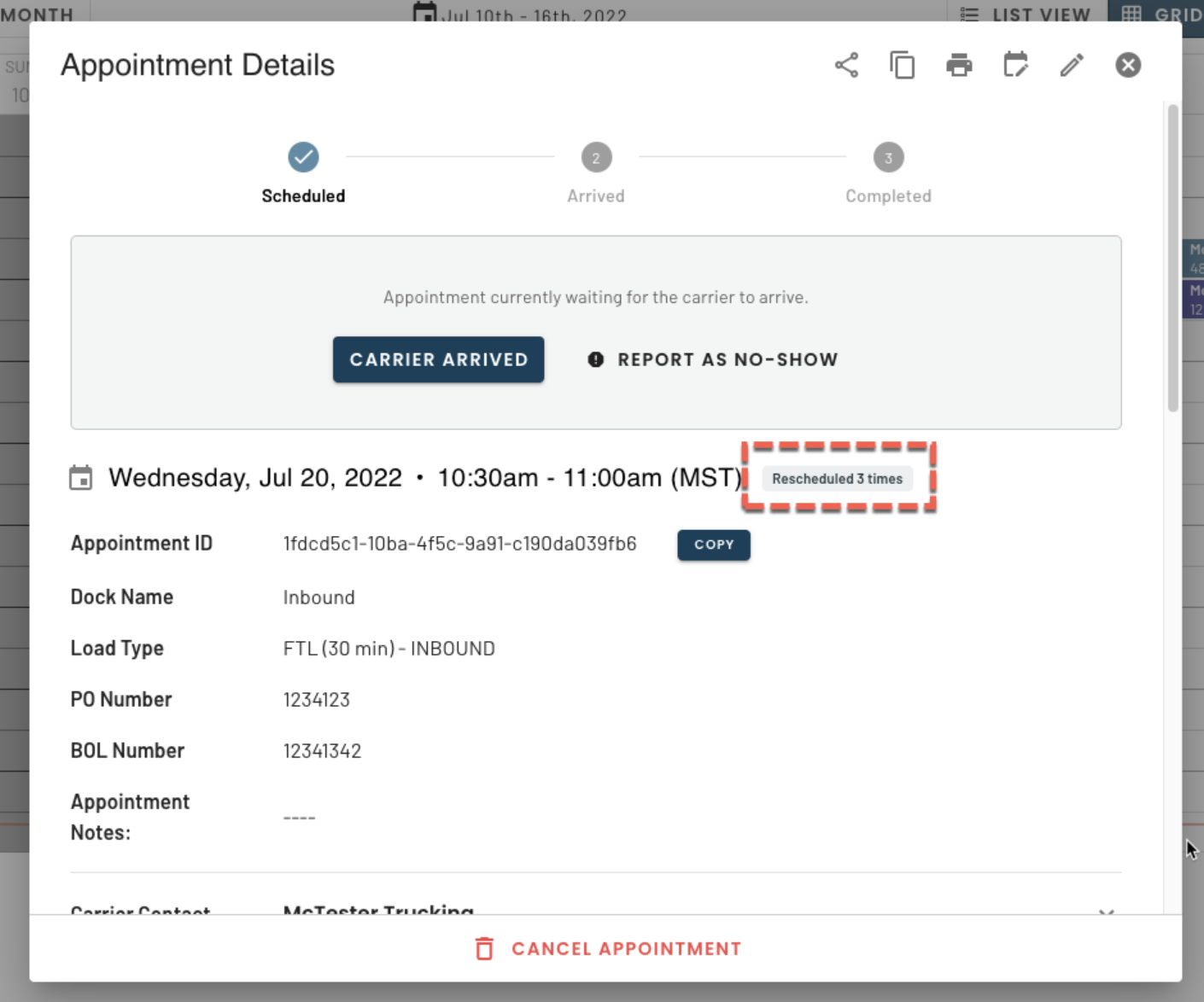 2. Clone Appointment
You can now clone an appointment which will allow you to create a new appointment using the original appointment details. This is great when an appointment gets set to No-Show and you'd like to create the exact same appointment at a later date but not have to fill out all the same information over again.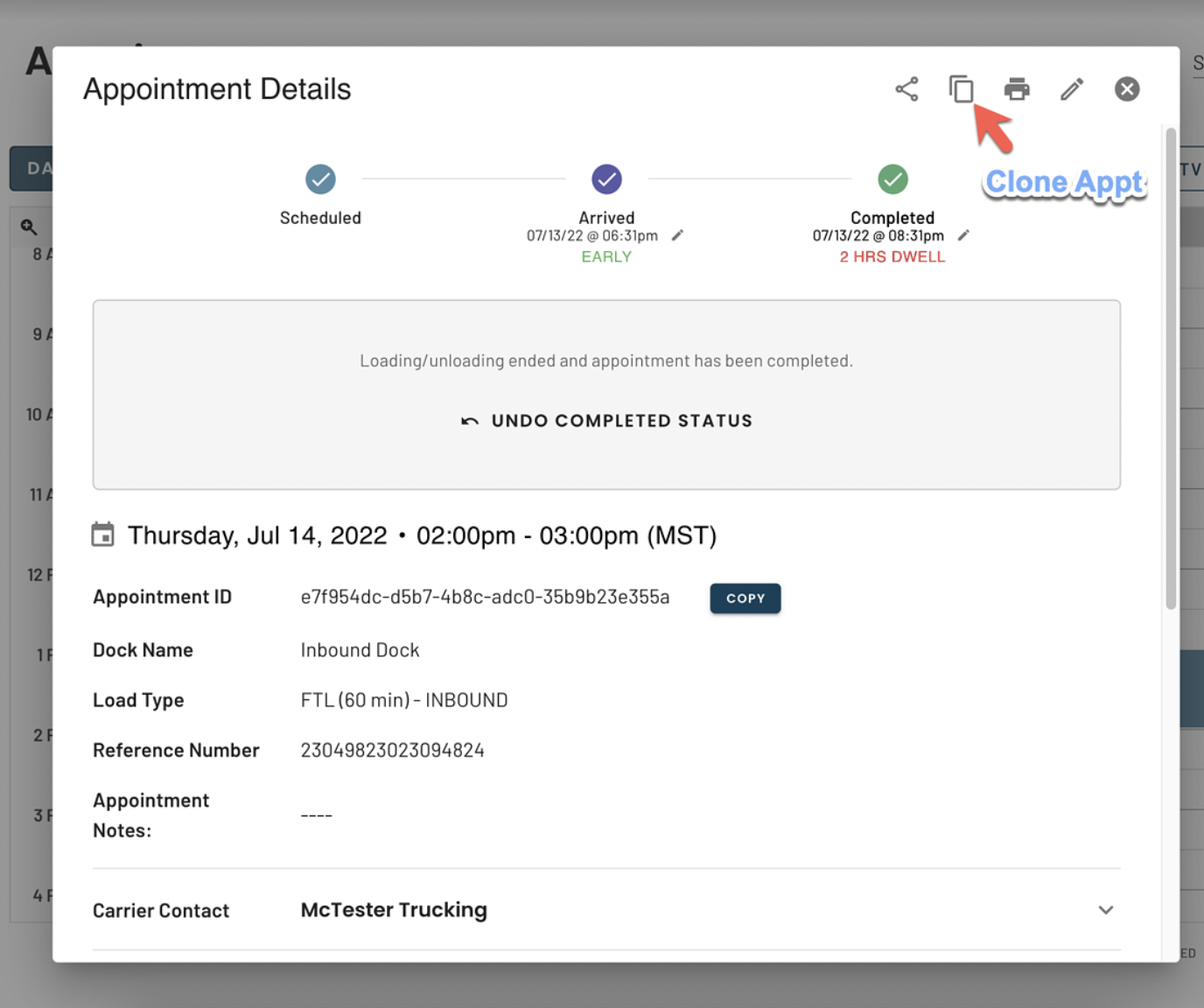 3. Appointment Audit Log Redesign
The appointment's audit log got a facelift. A few clients mentioned the data in the audit log was a little bit hard to make sense of but now this redesign should help you quickly grasp all appointment activity.

4. Server Connection Status
Some users have mentioned having some connectivity issues with our real-time API (Websockets) where they need to refresh the page to see changes made to an appointment, for example. Users can now see if they are successfully connected and learn how to troubleshoot if they run into this issue by clicking on the signal icon located at the bottom left of the page.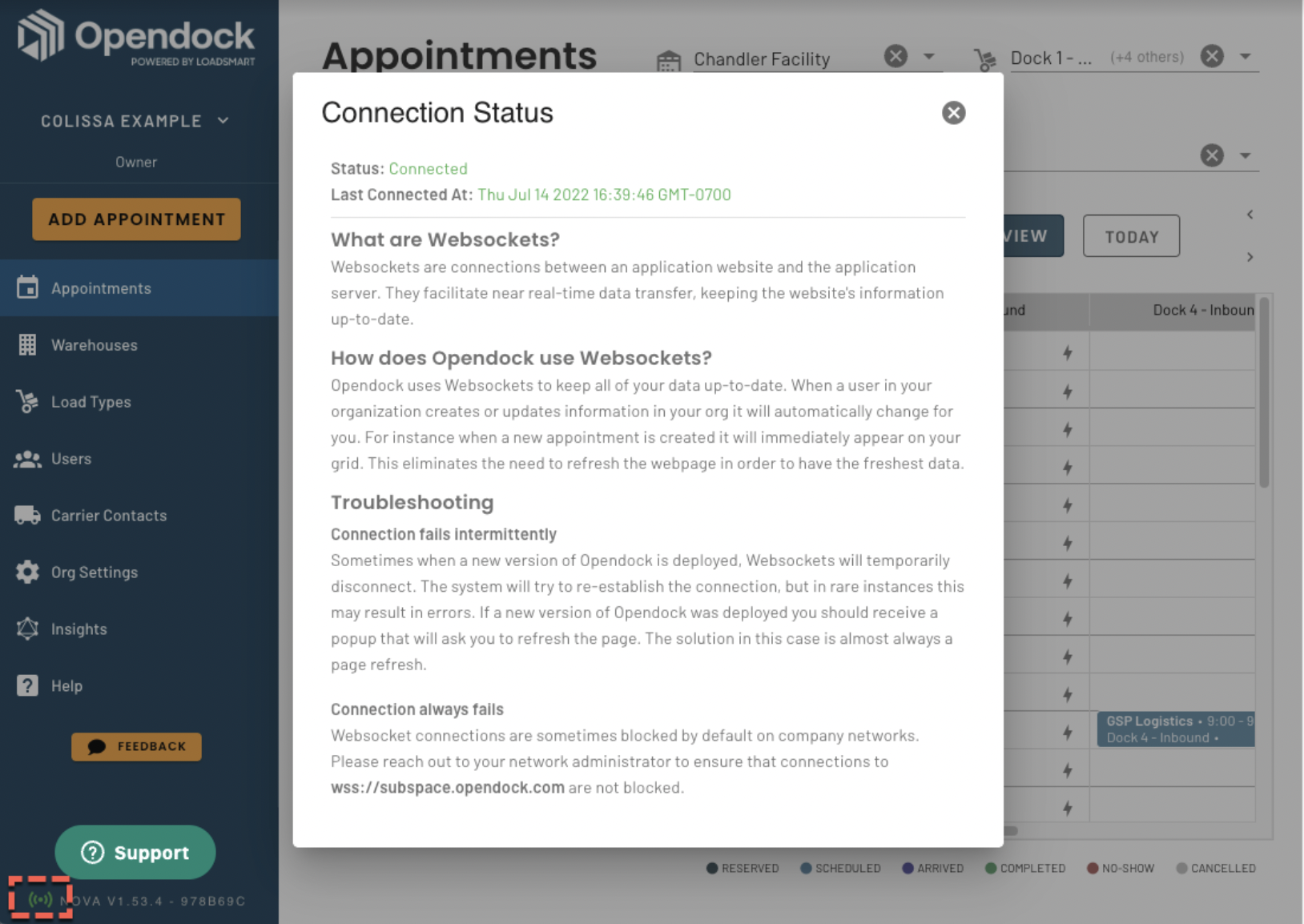 5. Select a Warehouse Message
Sometimes our warehouse selector defaults to having no warehouses selected in the dropdown on the Appointments page, so we've added a message to guide users on how to proceed.