1. Custom Org Level Appointment Tags
You now have the ability to create customized default appointment tags under the Org Settings page!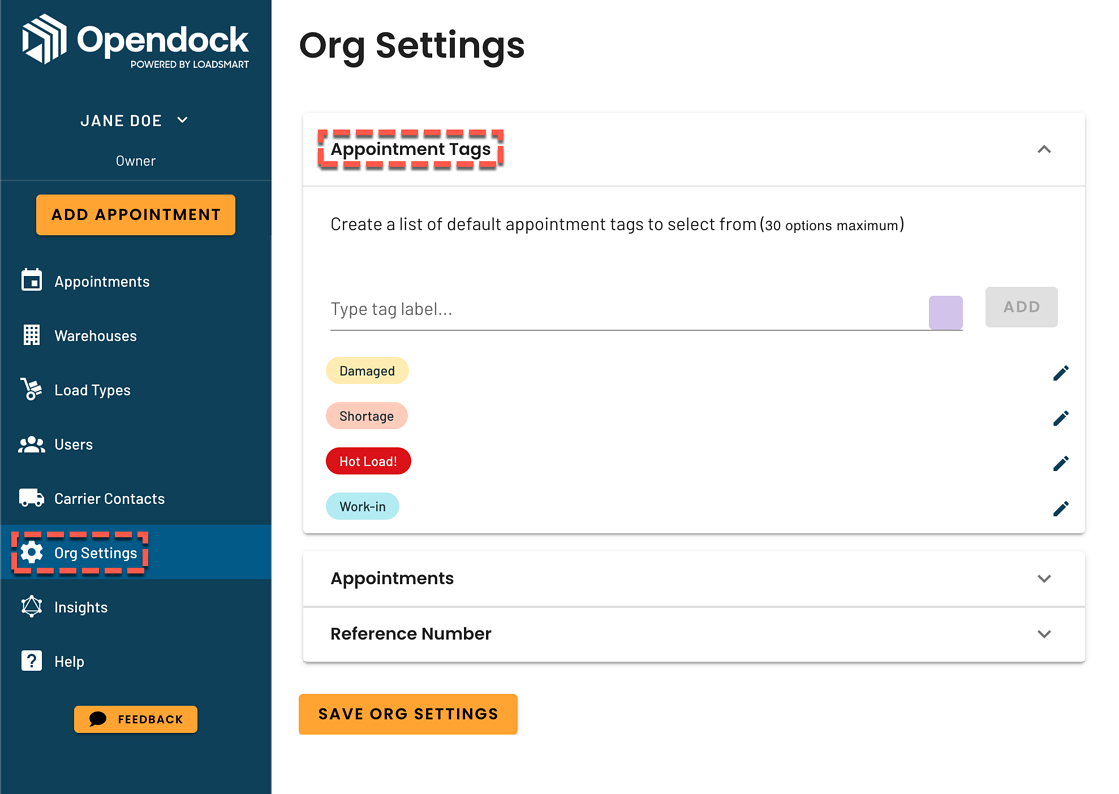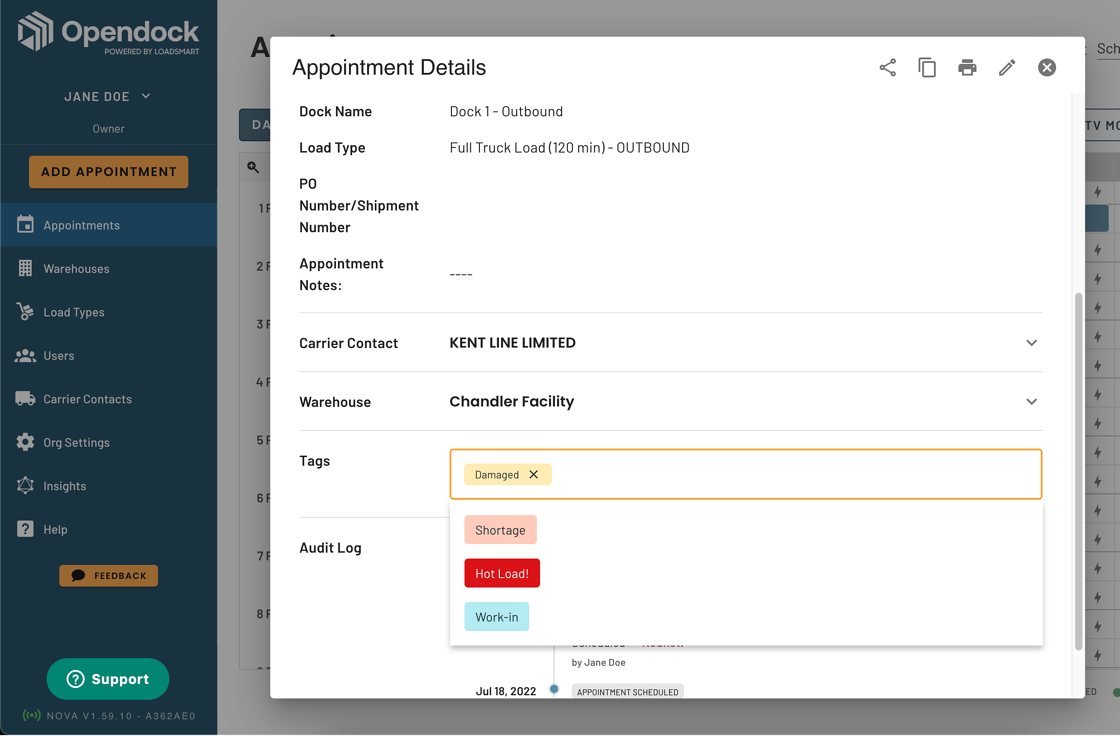 2. Clone Custom Fields From Other Warehouses
Setting up a new warehouse facility has just gotten easier. You can now clone appointment fields from another warehouse's settings page.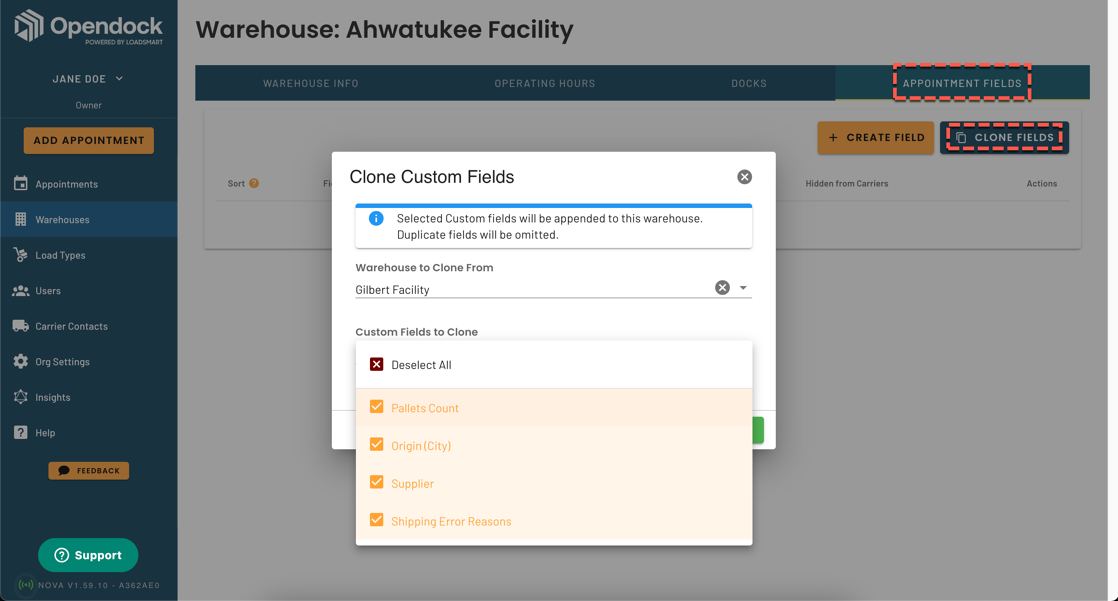 3. Notify Users of Deletions
A few clients have deleted an entity not realizing that taking this action could also delete appointments associated with that entity. We've updated our messaging to notify the user of how many appointments will be deleted.