1. Carriers Can Now Enter Driver ETA
One of our Hackathon projects is live! Carriers can now alert the warehouse that their driver is running late by entering an estimated time of arrival (ETA). This will not send an update email but it will automatically add an ETA tag to the appointment for the Warehouse Users to view. As always, this is also available via the API if you'd like to build a custom integration with ELD providers.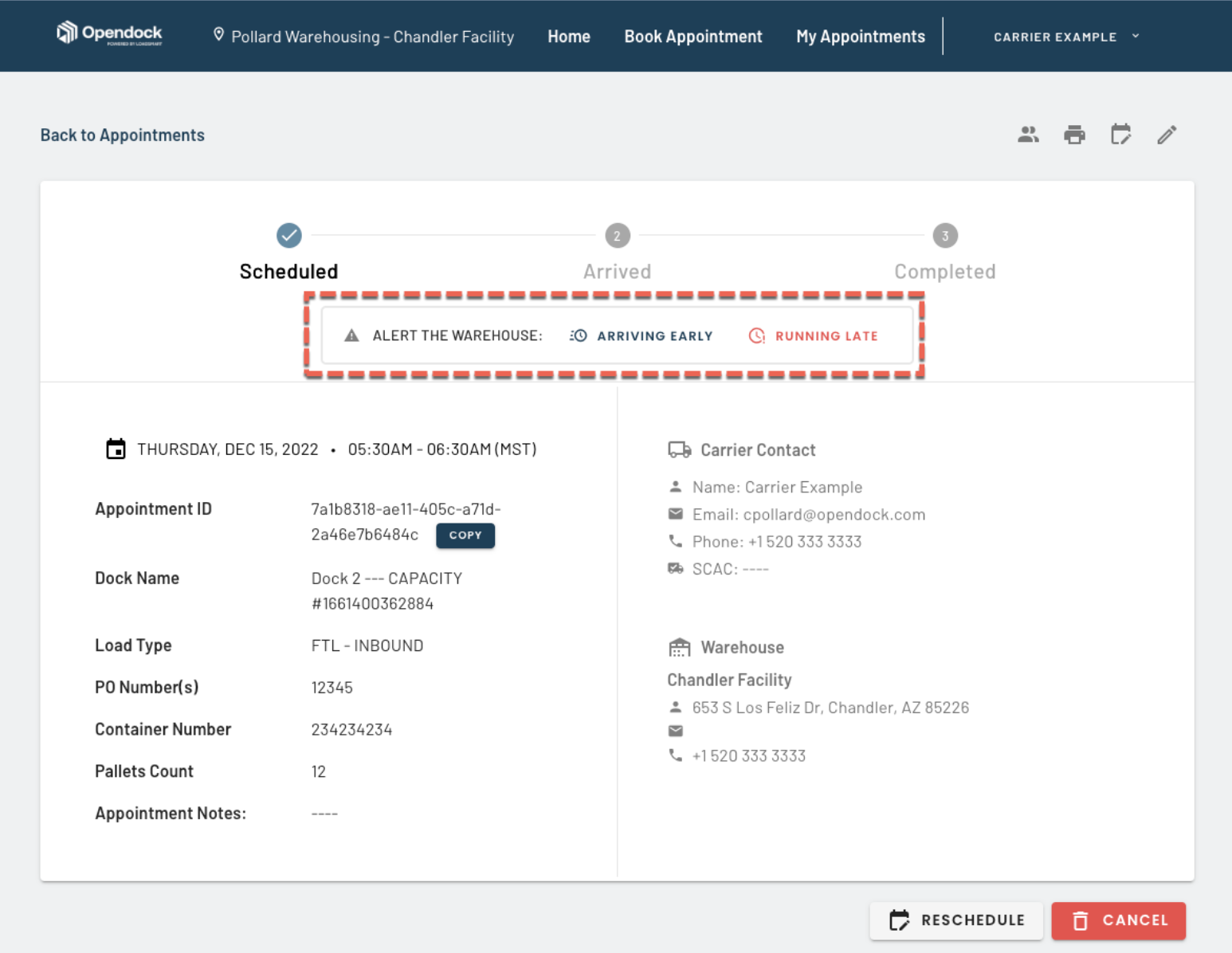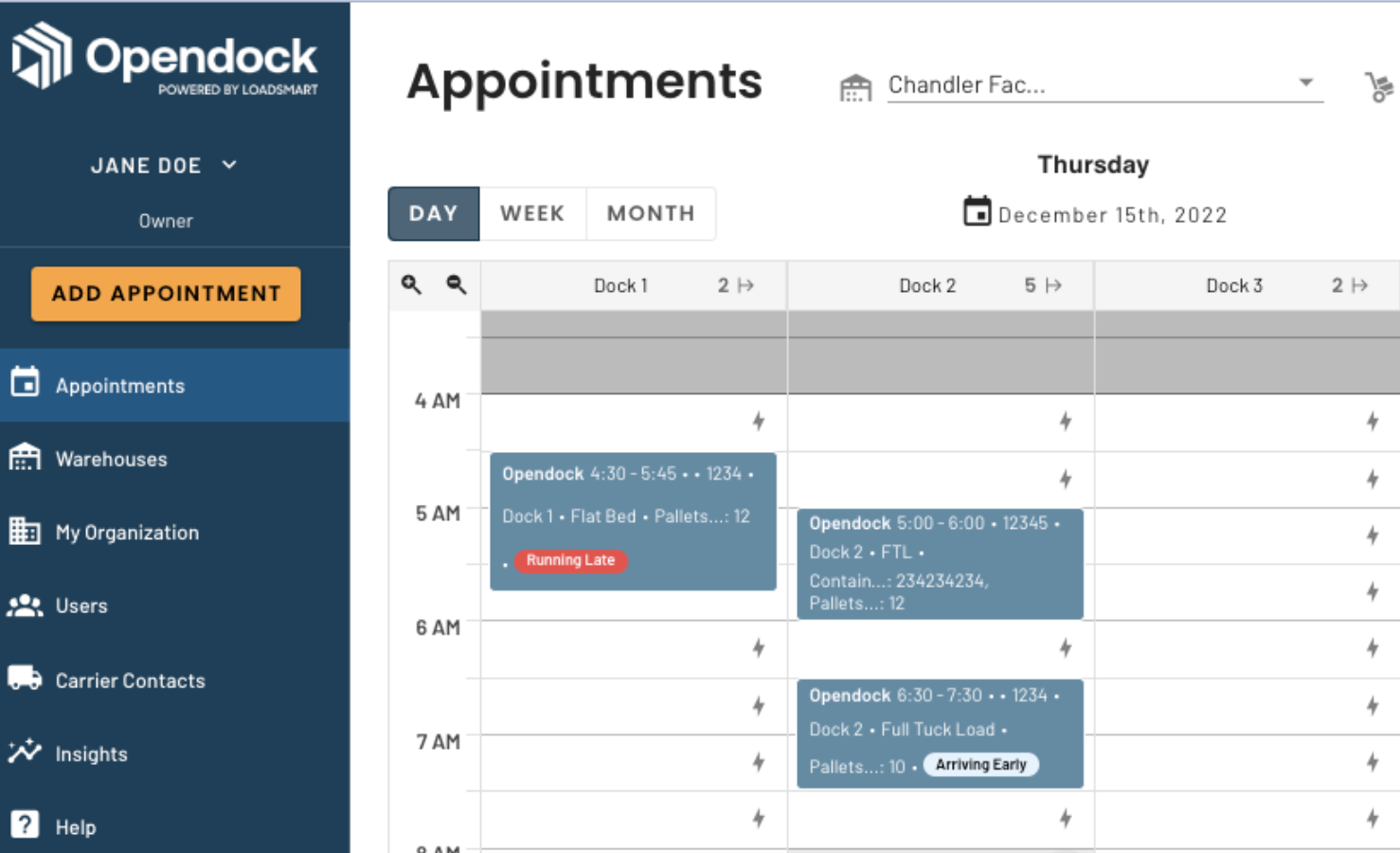 2. Customize Appointment List View Display
This was a highly requested enhancement that allows warehouse users to select the columns to display in the List View table. For example, you can hide the Appointment Id and display the first Tag for each appointment. Additional tags and custom fields are found when expanding the appointment and can be located by the filter.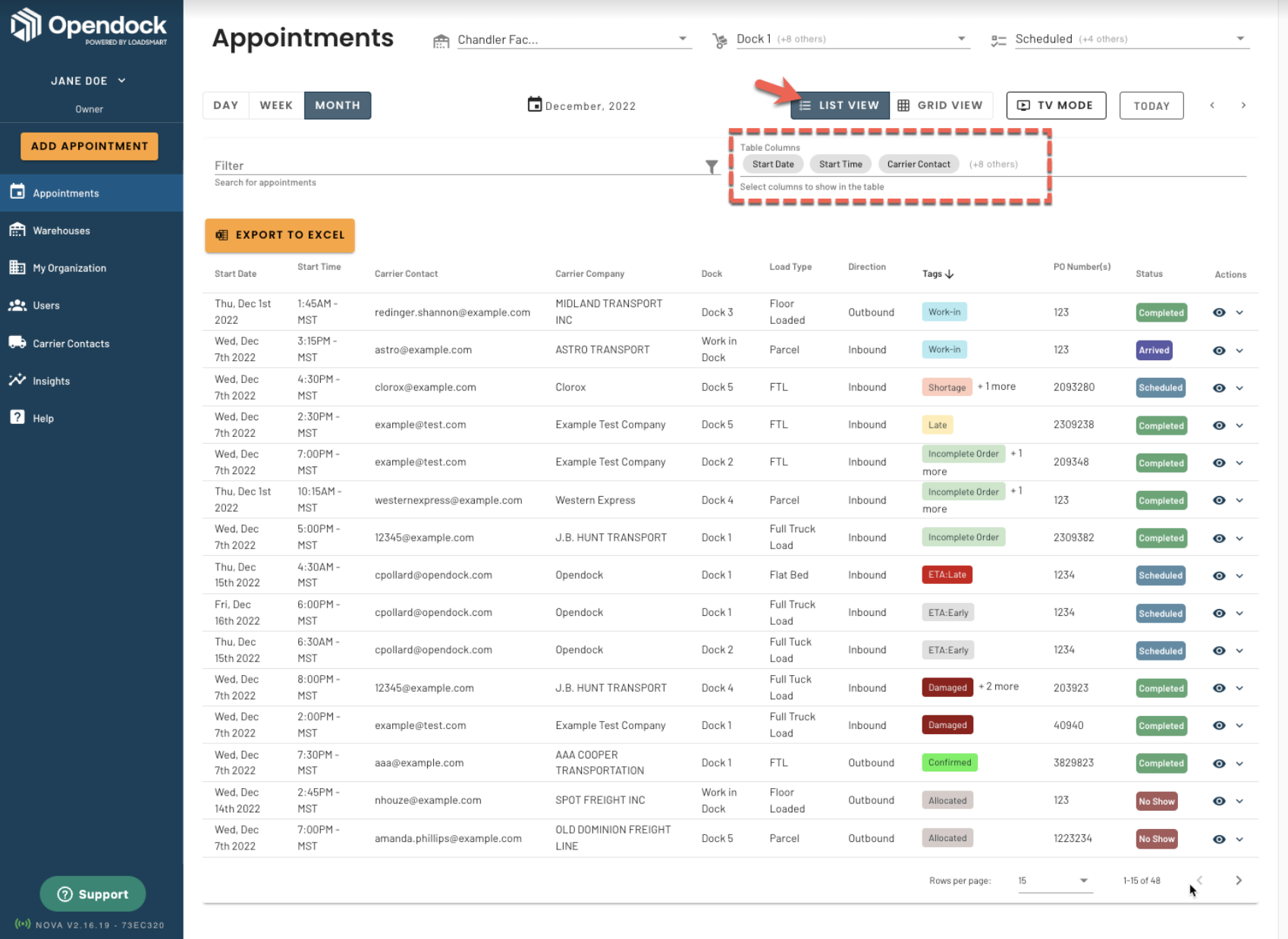 3. Enhanced Deletion Dialog Messaging
There have been a few accidental deletions of Docks, Load Types and Warehouses so we decided to improve our warning message when warehouse users are about to delete something. Please read the warning messages carefully before proceeding!