1. Restricted Warehouse Users
Users can now be restricted to specific warehouse locations. This can be done when inviting or editing a user on the Users page. Read more here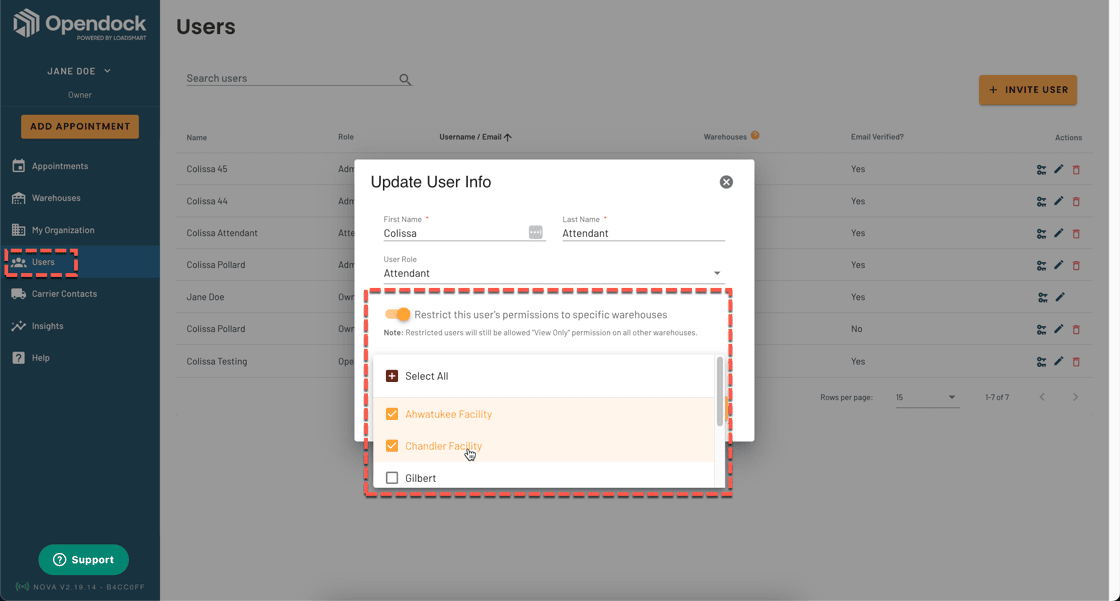 2. Company Logo Upload
You can now upload your company logo on the Orgs Settings page. The logo will display on the Carrier Scheduling View and the email notifications.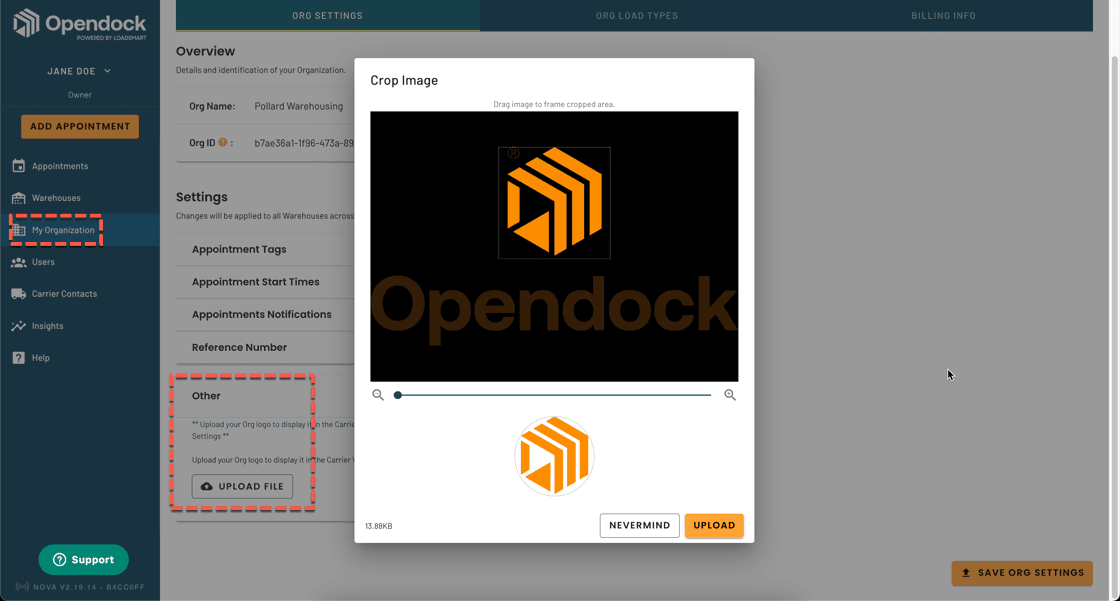 3. Multiple Document Upload Custom Field
We have added a new custom appointment field type that allows for up to 10 documents to be uploaded at one time.