The Insights page is a quick dashboard where you can look at your overall data for your organization. Warehouse users are able to:
Adjust the date range
Drill into one facility at a time
Adjust the view from stacked to grid view
Download graphs as a SVG, PNG, or CSV file format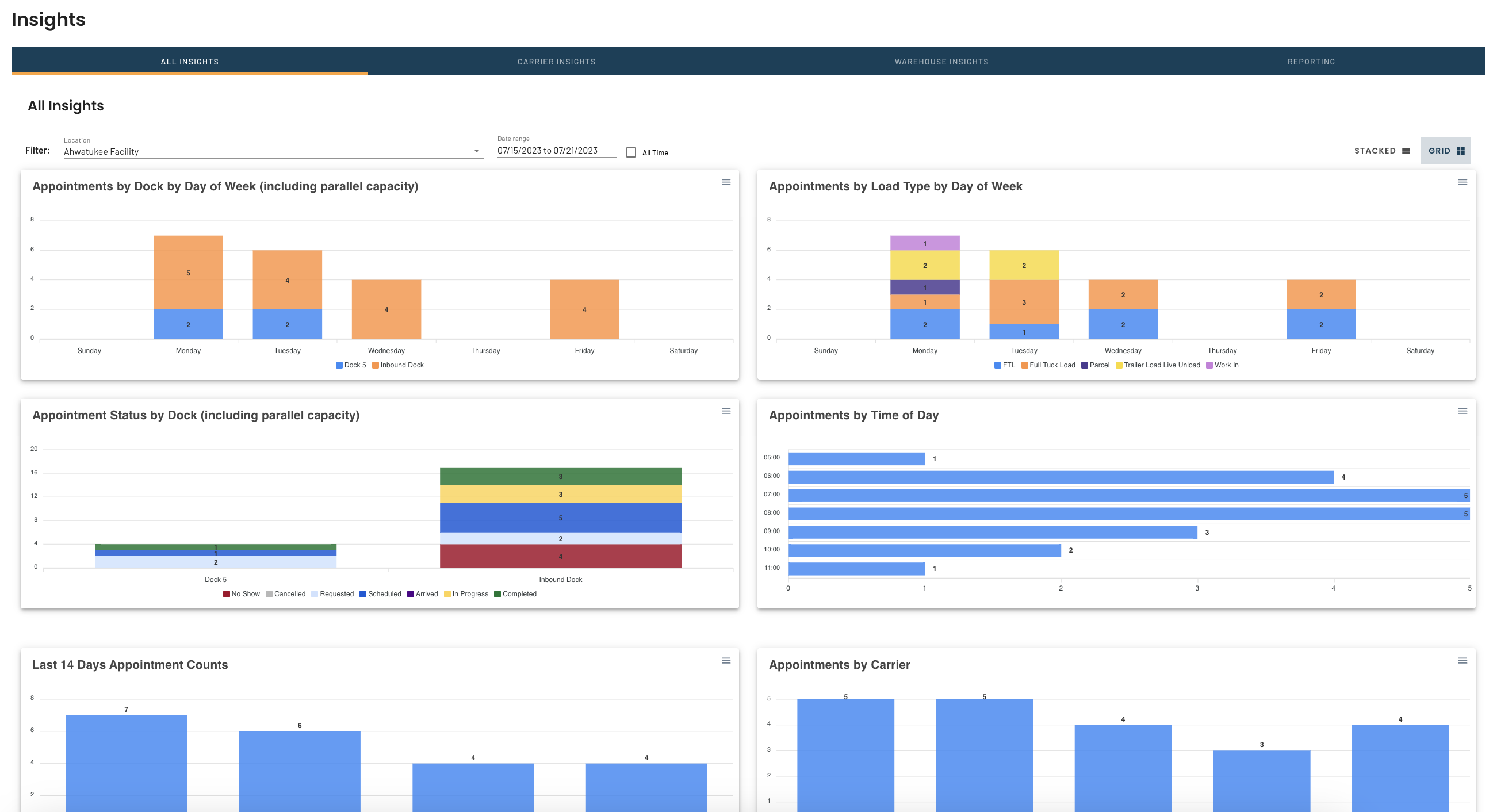 Appointments by Dock by Day of Week (including parallel capacity)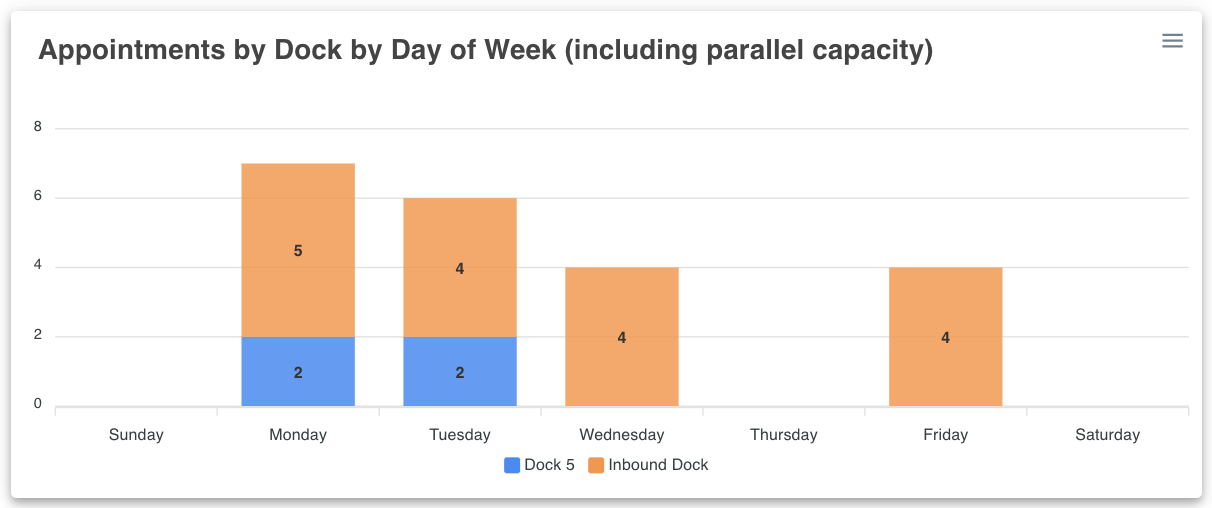 Appointments by Load Type by Day of Week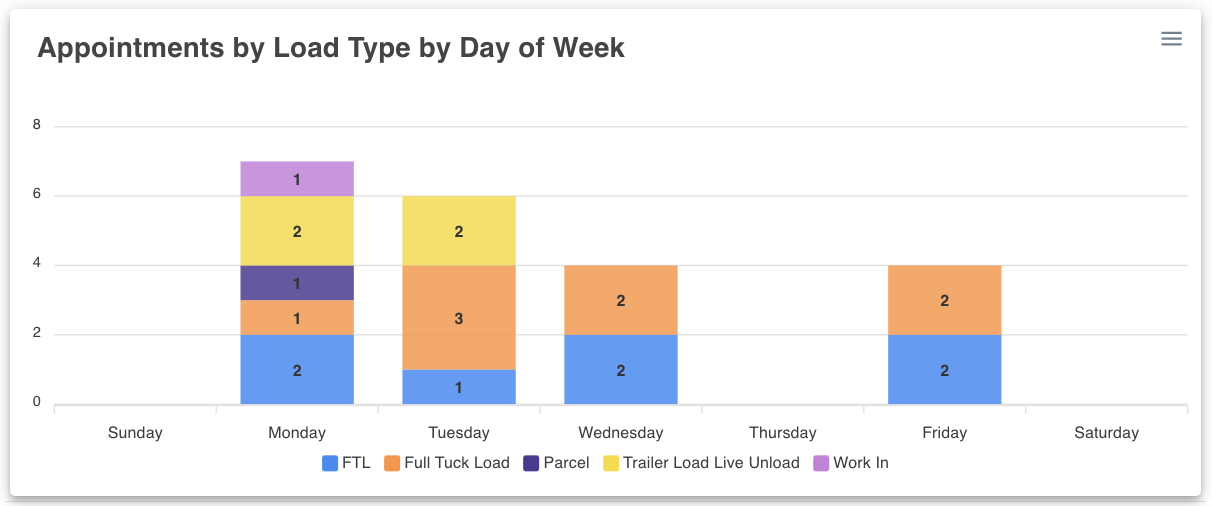 Appointments Status by Dock (including parallel capacity)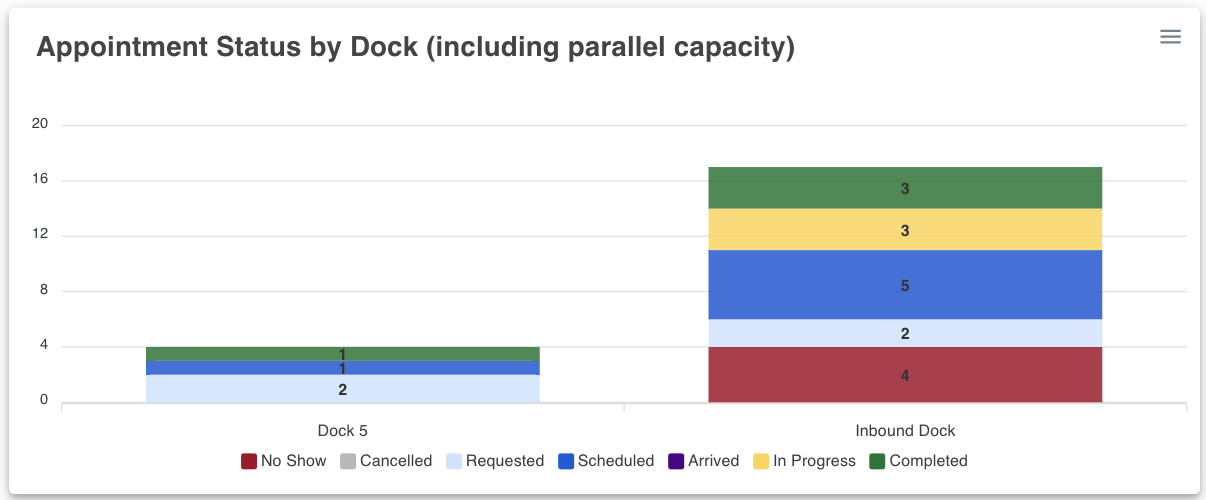 Appointments by Time of the Day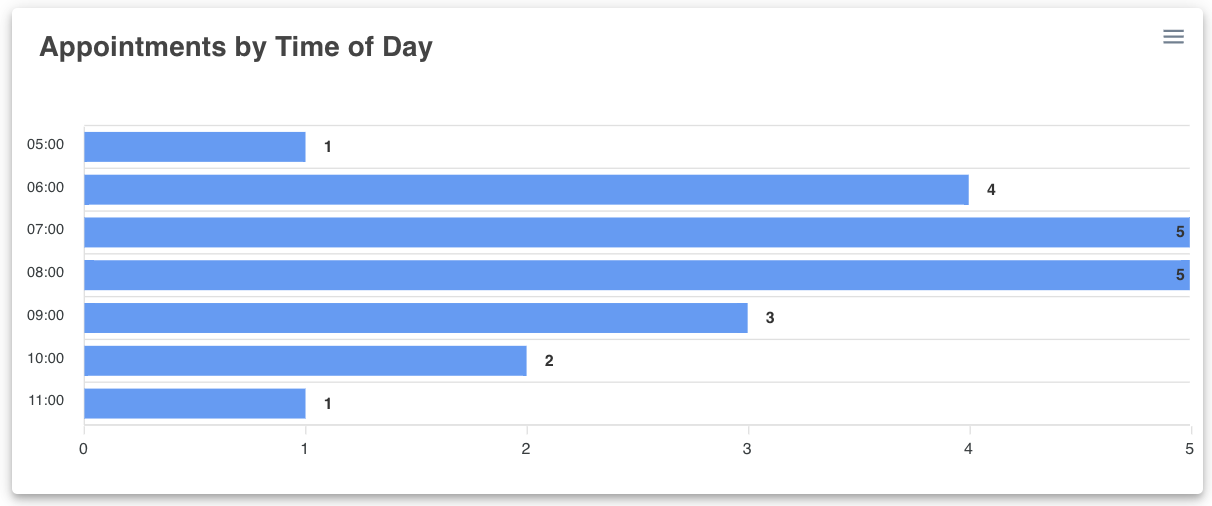 Last 14 Days Appointment Counts
This report is hard-coded and will always show the insights from the last 14 days.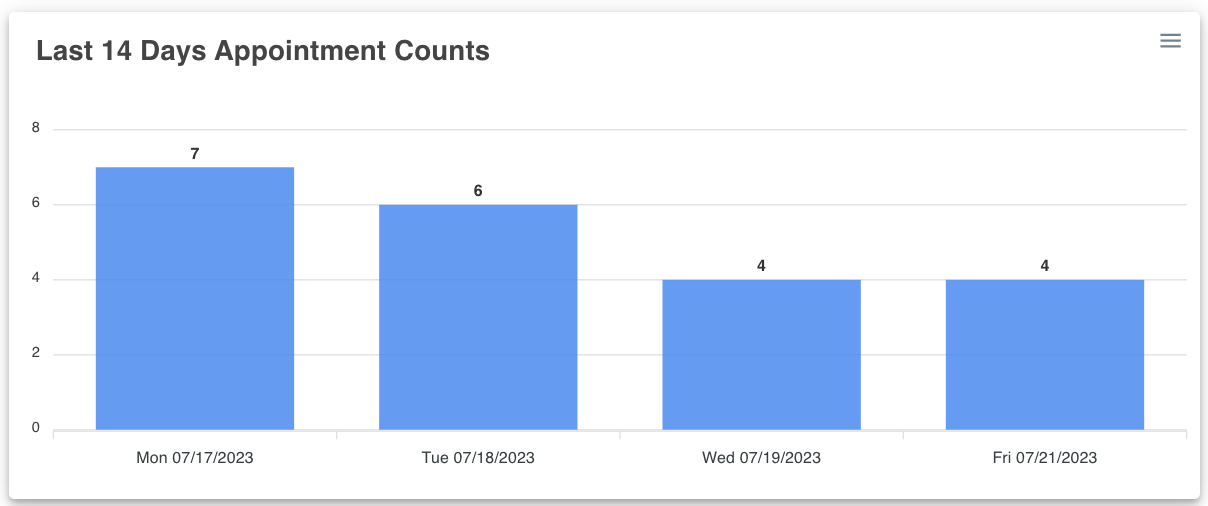 Appointments by Carrier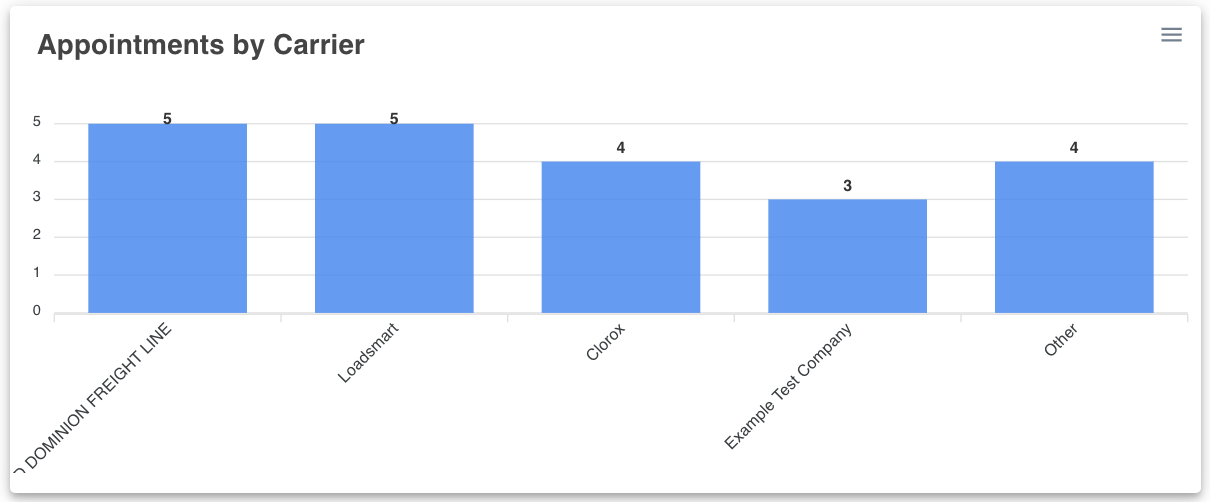 Average Appointment Duration by Load Types in Minutes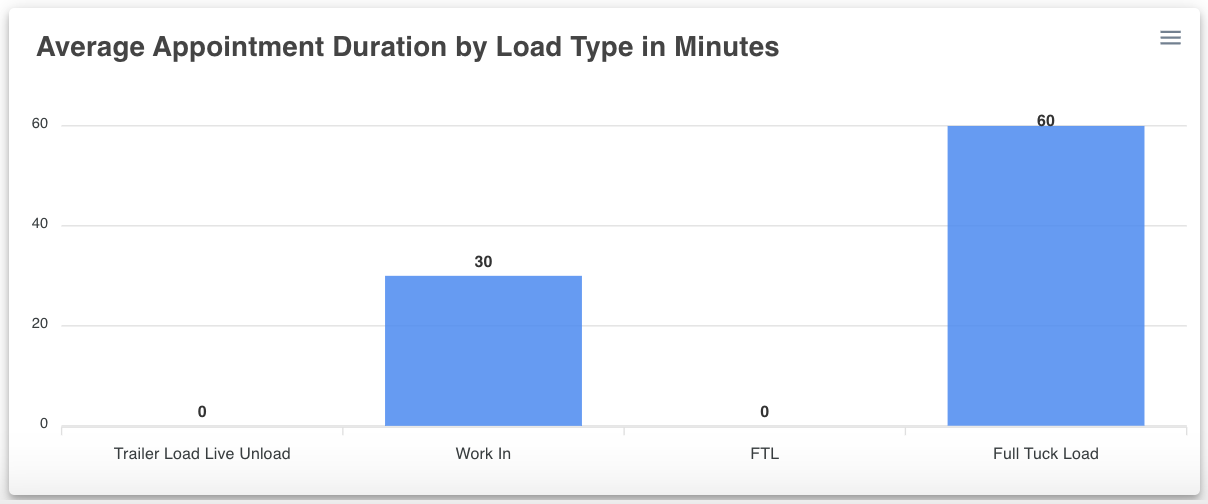 Average Dwell Time in Minutes
Dwell time is the length of time a person spends waiting at a dock. To obtain these results, you need to select a dock. The system will display the results as soon as it has enough data.