What is a "Favorite" Carrier Contact
Because our list of carrier contacts is very large and global for all Opendock Warehouse Orgs, favoriting your most commonly used carrier contacts allows you to decide which contact to display first when scheduling an appointment. Your favorites list is scoped to your Org account so other warehouse users in your org are also able to add and remove contacts from your favorites list.
Only Owners are able to favorite a carrier.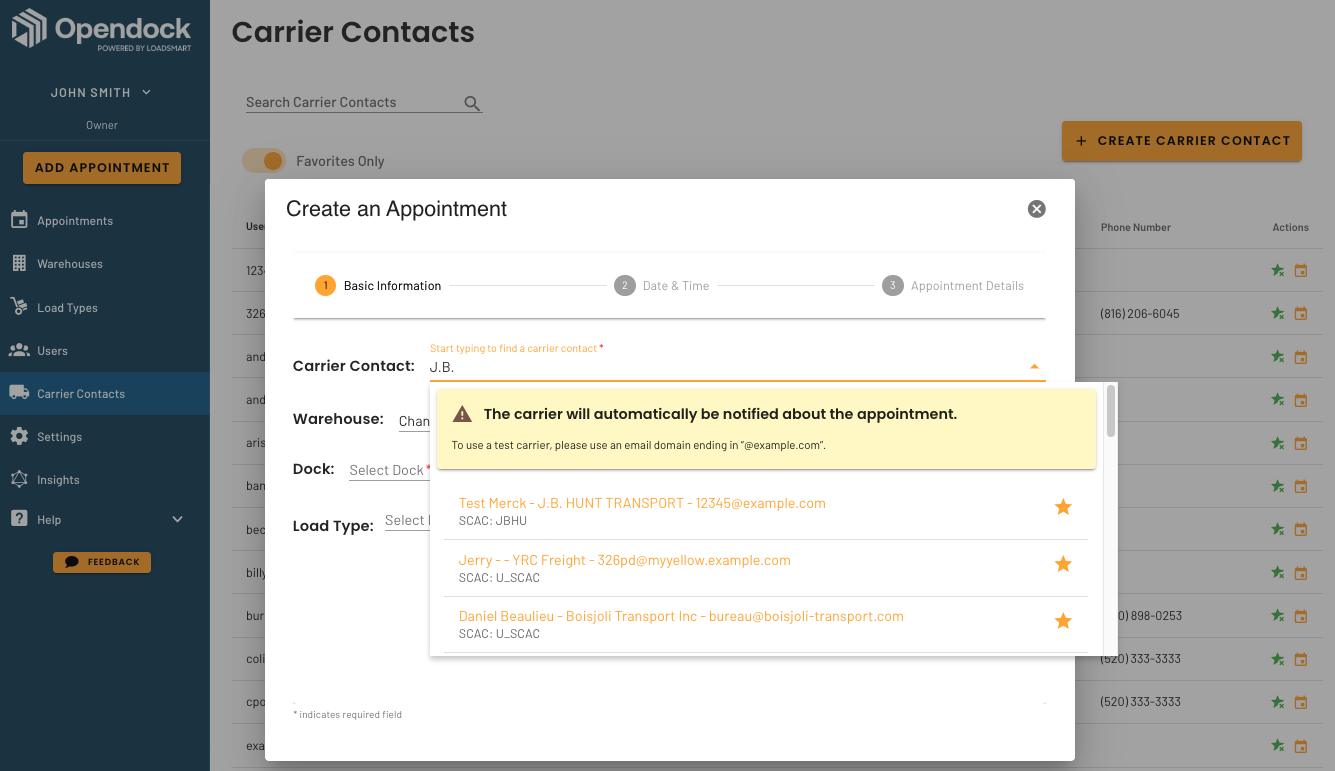 How to Favorite a Carrier Contact
You can now favorite a carrier directly on the Appointment Details modal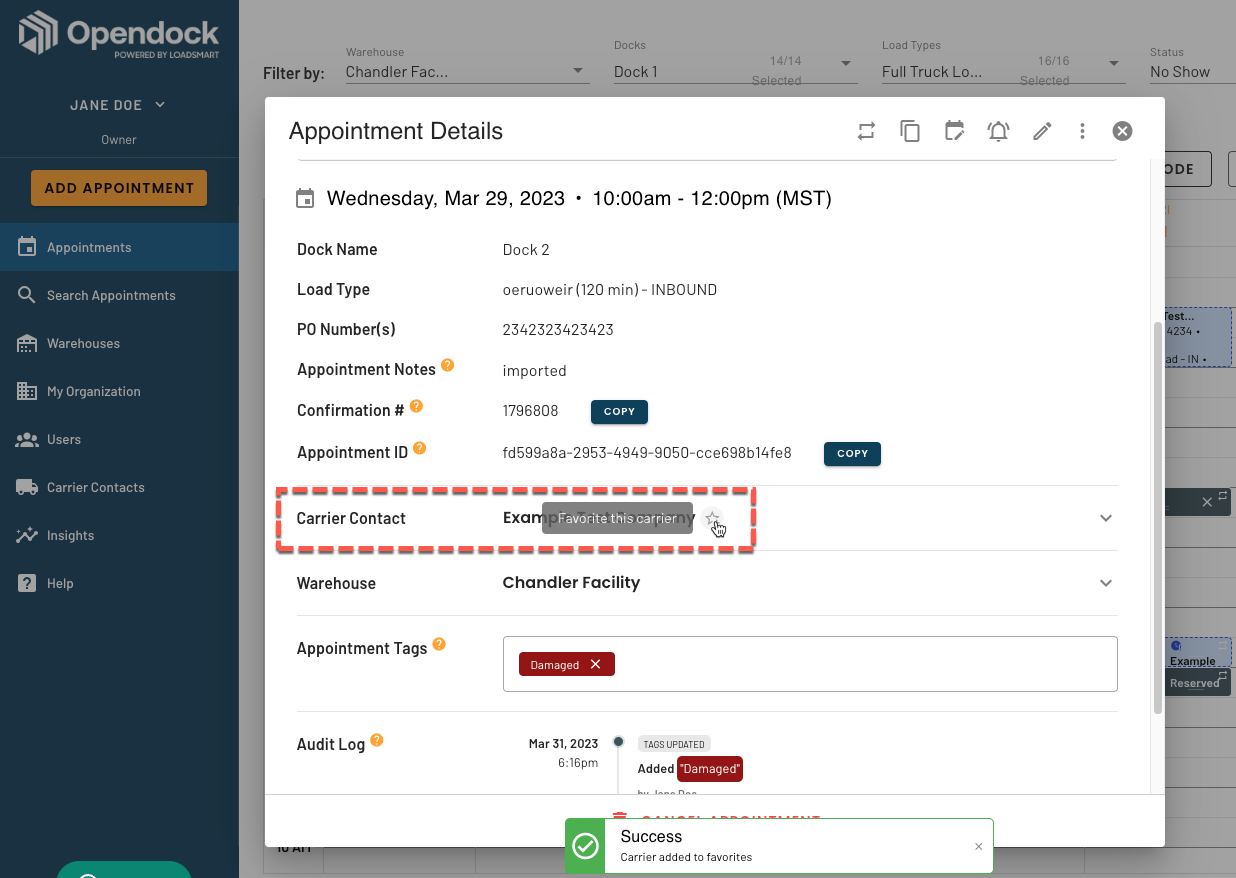 Or you can favorite from the Carrier Contacts page:
Click the Carrier Contacts page on the left menu
Click the Search Carrier Contact field at the top
Search for the carrier you want to favorite
Click the star icon on the right