Browser Extensions
Certain browser extensions cause unwanted behavior in Opendock (Nova). To verify there is an extension causing an issue, please follow these steps:
Login to Opendock (Nova)
While in Opendock, right click on the page and click 'Inspect' or press F12 (Function F12) to bring up the "Developer Tools"
Click on the Console tab
Notice any errors blocking Opendock from rendering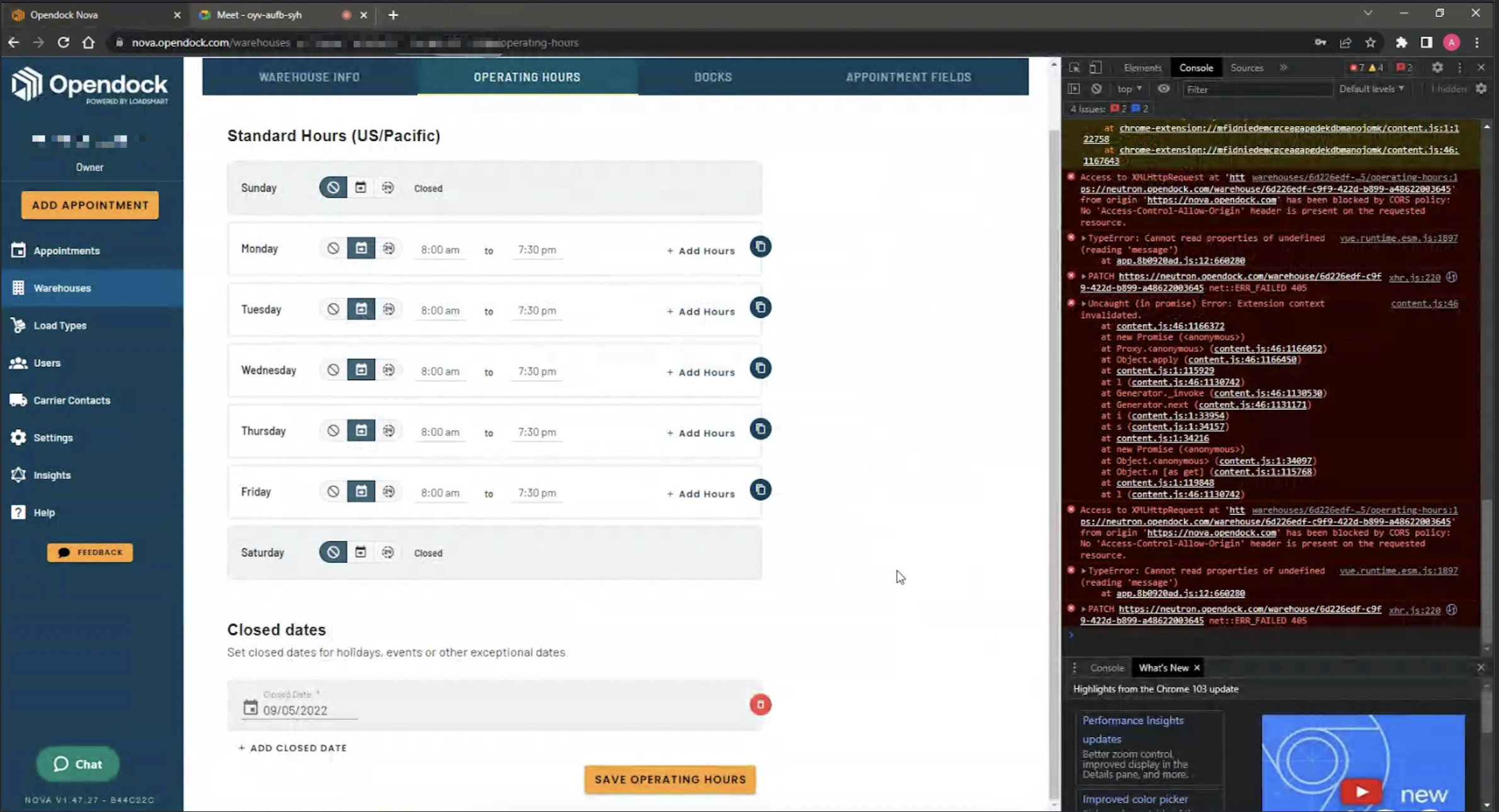 Browser Extension List
The list below will contain the extension and the observed issue it causes.

The Aternity browser extension causes all the save buttons in Nova to be inoperative. Please reach out to your company's IT department to request that they add opendock.com to the allowlist/whitelist of domains.