Adding Operating Hours
Click on the "Warehouses" tab on the left
Select the warehouse
Click the "Operating Hours" tab at the top
Set the specific operating hours by clicking the second icon
You may add additional times by clicking "+ Add Hours" option
If the hours are the same for each day of the week, click the copy icon
Click the 'Save' button on the bottom right
Note:
The first icon means 'closed':

The last icon means you have a '24h operation' and can accept appointments from 12:00 am to 11:59 pm for that day:

Facility Closed Dates
This feature allows admins to close their location's schedule completely for holidays and other company events. When closing the facility hours, all docks' schedules will be automatically closed for the selected dates.
To delete a closed date, simply click the trash icon on the respective line item.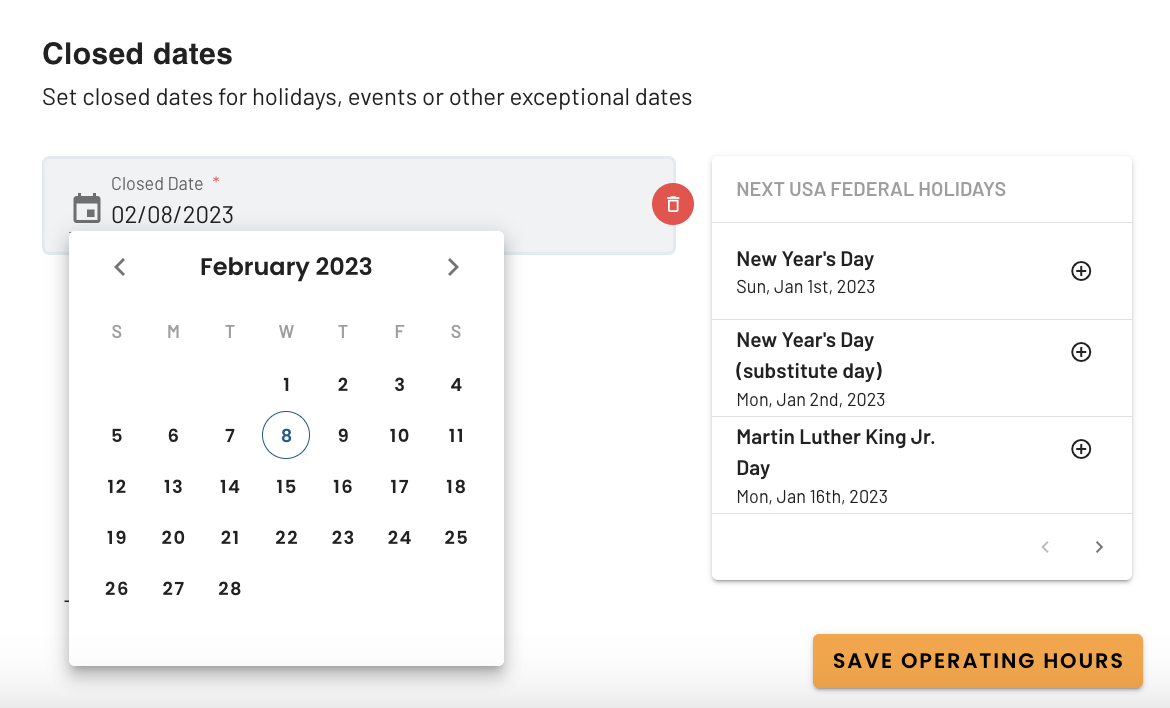 You may also use the Holiday Picker on the right.